Announcement Hello! If you don't see what you are looking for-- Please ask. If you can think it up- I can sew it! Any Idea is a Good One! Pls read descriptions and use Sections to navigate.
Announcement
Last updated on
Jan 29, 2017
Hello! If you don't see what you are looking for-- Please ask. If you can think it up- I can sew it! Any Idea is a Good One! Pls read descriptions and use Sections to navigate. No items listed at this time
Reviews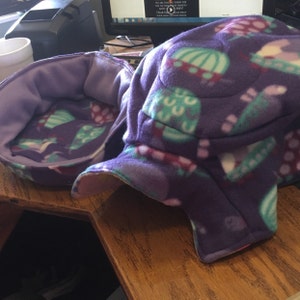 As always super happy with my order . Turned out amazing 💜

It's perfect. Thank you!!!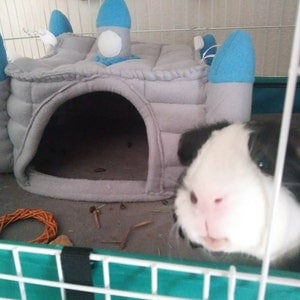 They absolutely love it and so do I. Thank you so much!
About
The Homespun Loft, Quilter and Sewer for Pets (and their people) since 2009
I have a fabric addiction! It is so pretty and I can't help but buy it--and so a shop was born!! And now with over 2600 sales- I think it is working!

I have been able to sew as far back as I can remember. I remember sitting between my mother's legs as she sewed on her old Singer machine and holding the fabric steady as it was thread through the machine. And taking home-ec in the 7th grade of school and being bored as I could sew better than most of them by then- Of making that ugly dress out of the fabric my mother had just recovered the couch in! But I learned more... And got better.
I started Quilting about 15 yrs ago. I am self taught. I have a second Etsy shop- Homespun Tales.. where I sell my Quilts and Quilted Home Goods.
When I sew baby items- be assured that they follow all the laws for CPSC/CPSIA for safety for children under 12.
And now I tell people that if you can think it up-- I can sew it. I don't use commercial patterns. I happen to be one of those fortunate people who can look at something and figure out how to make it , in my own way and in my own patterns. It is important to me to offer a quality product at an affordable price for all.
Sewing for pets comes naturally for me with our 2 large (90#) German Shepherd Dogs (one came from rescue), 5 cats and 3 pet Donkeys. Mostly cats find me here. I won't turn them away, and if I can't find them a good home.. they stay. Over the years 25 cats and 5 Dogs have come to stay (and more than that have gotten a new home).. All but 5 of the 25 cats have since passed due to old age or illness- I Believe in the Rainbow Bridge.. And with living on a working farm-- there are the cows (who mostly know their names).
**My pets are NOT allowed in my sewing rooms or near my fabric.. just when a cat gets comfy-- I need it to move-- they leave in disgust.. and if you know GSDs they are underfoot all the time..When I have to get up to iron-- they move.. I get up a lot and they move a lot and then get annoyed and leave me in peace! ( and a child's gate helps!)
-----------------------------------------------
My shop name is The Homespun Loft. I have had my DBA in this name since 1997 and crafting long before that. To me- Homespun means, made at home...from the heart. My sewing space is a large Loft over the garage- a space built just for me when we built our home.
Sewing is part of who I am. It brings me peace to create with my sewing machine. I am grateful and pleased that so many like what I make and are able to purchase them. And yes, I would still sew with out selling. This is my only income and an I love it!
** Please be sure to check out my other shop HomespunTales for my quilted items and seasonal sewn crafty things.

Thank you for stopping by today!
Shop policies
Last updated on
January 10, 2017
Welcome to my shop... I am an experienced quilter and sewist. I sell my items in other venues and have always gotten good feedback on my items. My work is all original to myself. I do not use commercial patterns. My fabrics are all Quilt Shop quality. My home and My family are Smoke Free and my sewing room is Pet Free.
I love to do custom orders.. turning what you see in your mind into something wonderful. Please ask!
Accepted payment methods
Payment
Payment is Etsy Direct Checkout and Etsy Gift Cards for purchases Or PayPal (Your choice). PayPal also Accepts Checks and Debit and Credit Cards or your PayPal account cash.

Payment is expected at the time of commitment to purchase. Custom orders are prepaid- no work is started until the item is paid for.

No refunds on Personalized custom orders. You will be sent a picture for approval before I ship.

**IF your Mailing Address is in New York State--And you purchase this item-- Then NYS sales tax must be paid to complete the sale. It will be on the invoice.
Shipping
I only use USPS for shipping. I ship Monday-Friday and not on the Weekends. Shipping Discounts are based on the total weight of all items shipped in the same package. I refund any overages when I print the label.

All USA shipped items will have tracking on them. USPS insures automatically up to $100 of product in USA for priority mail for no extra cost using Etsy labels. Make sure to save the original package if you need to file a claim for postal damages. ( I will help with that should the need arise).

EU and International customers are responsible for any Customs Tariffs and VAT charges and Royal Mail fees. Etsy checkout states "VAT included (where applicable)." It is NOT applicable in this shop. VAT is NOT included in the sale price.
Due to postal regulations in the USA.. all International Items will be marked as Merchandise. It is the law in the USA. This site might help you with VAT potential costs. www.taxcentral.co.uk.

***IMPORTANT INFO**. If an item is returned to me because it was refused at customs (or your domestic USA PO) for whatever reason- when I have the item back- I will only refund the original cost of the item and NOT the original postage- And in some cases I will bill you for the additional postage when it is returned back to me. This whole process can take 3-6 wks to happen depending on your country and how fast they ship it back to me. Refusing a package is not free- USPS charges to ship an item back to the original sender.
Refunds and Exchanges
RETURNS- If when you get your purchase.. and something is not right or you are not happy with the item. You have 15 days to return the item. Please contact me first so I know the issue- And let me work with you at my expense to make it right. All returns MUST have proof of mailing and tracking on them in USA or Internationally.
Items must be returned in the same new condition it was sent and free of all smoke /perfume/animal waste exposure.

Once I have the item back- I will then refund the return postage to get the item back to me to via DC or PayPal. Or in USA sales I can convo you a shipping label to use to return the item with. I will ONLY refund costs for using USPS (USA/Internationally)- I can't refund using another more expensive carrier. The cost of the shipping MUST be shown on the label so I know what to refund. If another carrier is accidentally used I will only refund the original postage costs charged by USPS. The rest is up to the buyer.

** In the very Rare instance that you asked for one color for the item to be made in and when it arrives.. you thought you ordered another color or just don't like the color it was made in-- then the return postage is your responsibility.

** If the item arrives back to me damaged or smelling of cigarette/cigar smoke or animal droppings- then a decision will be made at that time for a partial refund.
-----------------------------------------------------------------------------------
**FOR INTERNATIONAL CUSTOMERS--If the item was sent to you and you refused the item at Customs and it is returned to me - I will only refund the original cost of the item and NOT the original postage-once the item is back to me. Custom refusal returns are not free and my shop will get charged for the return postage. This process can take up to 6 weeks to happen.
~~~~~~~~~~~~~~~~~~~~~~~~~~~~~~~~~~~~~~~~~~~~~~~~~~~~~~~~~~~~~~~~~~~~~~~~
PERSONALIZED ITEMS:
** Please note that Personalized items are not returnable. If an item has a name embroidered on it.. I send you a picture of how it looks for your approval before I send it. Just convo and we can discuss.

DOG COATS/BELLY BANDS:... and it just does not fit.. as long as the item is not soiled or exposed to any sort of smoke-- then contact me and let me know.. Send the item back to me via first class with tracking please.. When I have it back-- I will refund your postage to get it back.. and either make you a new one or fully refund your original price (your choice).

DAMAGED ITEMS:
** If the item arrives damaged by the PO-Photos need to be taken and sent to me to show me the damage before refunds or replacement discussed. Please keep the Item with the original packaging as most times the PO needs to also see that for a refund. Together we will get it sorted out.

STOLEN PACKAGES:
Because of all the reports in the news about packages stolen from front porches in the USA..IF the USPS tracking information shows that the item was indeed delivered ( the Postal people now scan packages when they deliver them so everyone knows if it was left on a porch or handed to someone)... and you don't have it/or didn't get it...no refunds will be made as it is now a matter for your local Police and Post Office to handle. ( I can help sort this out too).
~~~~~~~~~~~~~~~~~~~~~~~~~~~~~~~~~~~~~~~~~~~~~~~~~~~~~~~~~~~~~~~~~~~~~~~~~~~

Any Questions? Please Convo.
Additional policies and FAQs
**Feedback is certainly nice and if you can leave it--please do. If you feel you can't leave 5* because you never do and if there was no problem- then I would rather you just didn't leave it at all. Feedback is connected to how my items get found in a search. (see my refund policies).

If you like your item...I would much rather have you just post the item to your Social Media with a link back to my shop.

This is different than feedback because you had a problem with my sale..then those are your own thoughts on the matter and freely expressed as should be.
More information
Last updated on
Mar 3, 2017
Frequently asked questions
Gift wrapping and packaging
Just let me know if you need something like this..gift wrap is free.
If I get more than one item- Do you do combined Shipping?
Yes- the castles and huts have to have their own boxes but things can be added to that box. I don't overcharge shipping. I refund the excess postage when I package the items to ship.

If you are local to me- Onondaga/Oswego/Madison County in NYS.. I don't have a problem saving you postage to meet with the finished product. I would refund postage after we meet.
How many items do I need to buy to get an Order Discount
12 of the same item gets a discount. It doesn't have to be the same color- just same item.
I belong to a Pet Rescue Group. Can you give something for the group?
I do what I can when I can. I get asked a lot and I do pick and choose. I need a copy of your 501C3 status and a link to a web site for your group and/or event.
I don't see what I am looking for in your shop...would you be interested in making it for me?
Yes.. I often make items not found in my shop. Please convo me with your ideas and lets work together to make it happen! If you can think it up- I am confident that I can make it!

Also asked.. I don't see the fabric I like.. where can I see more?
2 places.. www.JoAnn.com for either AntiPill or Blizzard fleece.. I am glad to go shopping!- no extra charge and you can check my blog www.homespunloft.blogspot.com
Can you Embroider my Pets Name on your Items?
Yes- I have an embroidery machine. Most all items can be made with the pet's name on the item. Generally embroidered name is $4.00 more- but convo first. On some already made items a name can be added easily-- On others it can't and then a custom order is needed to make a new item.
What about my personal information? Is it safe?
I do not have access to your banking information. I do have your address and email but only to be able to ship your package to you. I have no mailing list and nor do I collect that information. Your email is to actually make the payment and for me to reach you with questions on your order. You will also have my address and email once we have a sale.

For Payment I accept PayPal (for which you don't need an account and can sign in as a Guest to use your credit card or use your own PayPal cash or even pay with a check through PayPay)...

And I accept Etsy's Direct Checkout which takes all major Credit Cards and Etsy Gift Cards.
I just bought some fabric. Can I send it to you to make something?
Yes you can send me your fabric. I will give you some discount but probably not what you paid for the fabric. I buy my fabrics wholesale or on sale. I can most likely get the fabric for less than you paid for it. My prices reflect my time more than my actual cost for the fabric. Feel free to ask.
I have Allergies
My Home/Myself and Family are Smoke Free and While I have Dogs and Cats in the house- they are not allowed in my sewing rooms or near my fabric.
VAT & Custom Charges- When Paying the shop pmt says
Unfortunately that is NOT true in this shop. VAt & Customs & royal Mail fee is NOT INCLUDED in the sale price. Customers need to pay the VAT & custom charges & Royal Mail fees as set by their government. This shop is not responsible for those fees and charges.