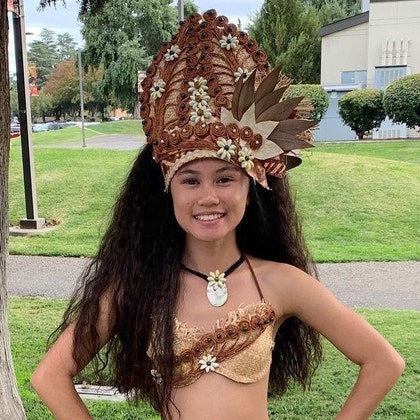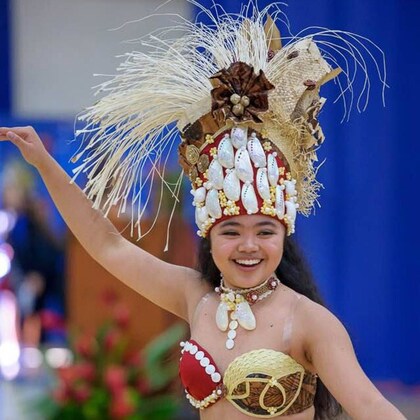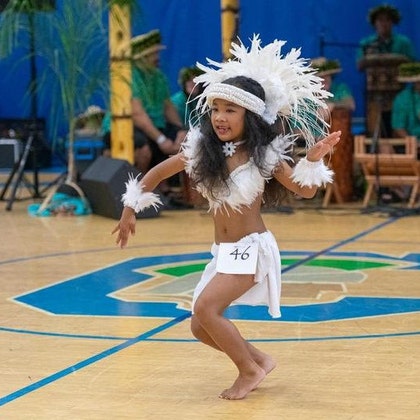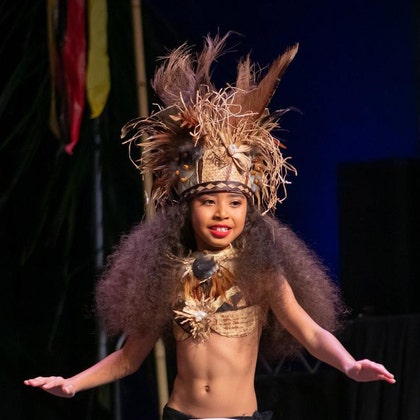 Announcement FOR EVEN GREATER DEALS HEAD ON OVER TO OUR WEBSITE AT www.tiareopatitifa.com

DUE TO POSTAL COURIER SHORTAGES IN STAFF AND THE INTERNATIONAL AND DOMESTIC TRAVEL RESTRICTIONS CAUSED BY COVID-19 YOUR DELIVERIES MAY BE DELAYED! THIS IS NOT SOMETHING THAT WE CAN FIX OR CHANGE FOR YOU, PLEASE BE UNDERSTANDING AND PATIENT DURING THIS TIME. BEFORE LEAVING FEEDBACK PLEASE CONTACT US IMMEDIATELY WITH ANY QUESTIONS YOU MAY HAVE!!

Welcome to Tiare 'O Patitifa - Purveyors of Couture Polynesian Accessories, Jewelry, Supplies, and Handmade to order Costumes. ©

TIARE 'O PATITIFA is NOT affiliated with any other stores on Etsy. We are not partnered with anyone, and this is the only store we have. If anyone has told you that they work for us, or are partnered with our store please inform us immediately, as we WILL take legal action for individuals posing as a sister shop/partner of TIARE 'O PATITIFA. ©

---HOURS OF OPERATION---
ATTENTION!! IT IS DANCE SEASON SO ALL COSTUME ORDERS NEEDED 2-3 WEEKS FROM ORDER DATE WILL NEED TO HAVE THE APPLICABLE RUSH ORDER UPGRADE CHARGE PAID. PLEASE CONTACT US FIRST BEFORE PAYING THE RUSH UPGRADE TO ENSURE THAT YOUR NEEDS ARE ABLE TO BE MET. THANK YOU!! :)

We are open M-F, from 9am-5pm.
We are CLOSED during ALL public holidays, and ALL Weekends.©

-IMPORTANT PLEASE READ-

If you are ordering a costume or costume set, and it is needed in 2-3 weeks from order date, there will be a rush fee:

$45 for Single orders
$75 for 2-10 costume items
$150 for 11-20 costume items
$200 for 21+ costume items.

We also have an option for costume items needed 1-2 weeks from order date:

$65 for single orders
$115 for 2-10 costume items
$200 for 11-20 costume items
$280 for 21+ costume items

We also have an option for costume items needed in less than 1 week from order date:

$75 for single orders
$145 for 2-10 costume items
$250 for 11-20 costume items
$350 for 21+ costume items

If this is not paid, or you select the wrong fee in an attempt to pay less, your order will be cancelled, and refunded to you. This rush fee does not substitute expedited shipping costs. Those are separate costs that need to be paid when applicable. ©

For Group and Large orders please expect 5-8 weeks production time. Please plan accordingly. ©

Discounts: REFER A FRIEND! Receive 25% off you're next purchase when you refer a friend, and they make a qualifying purchase! This discount cannot be combined with any other offer or discount code.©

---COPYRIGHTS---
TIARE 'O PATITIFA WILL TAKE LEGAL ACTION AGAINST ANY INDIVIDUALS WHO STEAL/COPY OUR LISTING TITLES/DESCRIPTIONS, PICTURES, COSTUME DESIGNS/STYLES, SHOP POLICIES, SHOP TEXT, ETC. DO NOT STEAL OUR CONTENT, WE TAKE THIS VERY SERIOUSLY!! ©2012,2013,2014,2015,2016,2017,2018,2019 Please do us both a favor and do not steal/copy our content or costume designs/styles! BE ORIGINAL! ©

~~~Thank you for stopping by~~~
Announcement
Last updated on
Dec 28, 2020
FOR EVEN GREATER DEALS HEAD ON OVER TO OUR WEBSITE AT www.tiareopatitifa.com

DUE TO POSTAL COURIER SHORTAGES IN STAFF AND THE INTERNATIONAL AND DOMESTIC TRAVEL RESTRICTIONS CAUSED BY COVID-19 YOUR DELIVERIES MAY BE DELAYED! THIS IS NOT SOMETHING THAT WE CAN FIX OR CHANGE FOR YOU, PLEASE BE UNDERSTANDING AND PATIENT DURING THIS TIME. BEFORE LEAVING FEEDBACK PLEASE CONTACT US IMMEDIATELY WITH ANY QUESTIONS YOU MAY HAVE!!

Welcome to Tiare 'O Patitifa - Purveyors of Couture Polynesian Accessories, Jewelry, Supplies, and Handmade to order Costumes. ©

TIARE 'O PATITIFA is NOT affiliated with any other stores on Etsy. We are not partnered with anyone, and this is the only store we have. If anyone has told you that they work for us, or are partnered with our store please inform us immediately, as we WILL take legal action for individuals posing as a sister shop/partner of TIARE 'O PATITIFA. ©

---HOURS OF OPERATION---
ATTENTION!! IT IS DANCE SEASON SO ALL COSTUME ORDERS NEEDED 2-3 WEEKS FROM ORDER DATE WILL NEED TO HAVE THE APPLICABLE RUSH ORDER UPGRADE CHARGE PAID. PLEASE CONTACT US FIRST BEFORE PAYING THE RUSH UPGRADE TO ENSURE THAT YOUR NEEDS ARE ABLE TO BE MET. THANK YOU!! :)

We are open M-F, from 9am-5pm.
We are CLOSED during ALL public holidays, and ALL Weekends.©

-IMPORTANT PLEASE READ-

If you are ordering a costume or costume set, and it is needed in 2-3 weeks from order date, there will be a rush fee:

$45 for Single orders
$75 for 2-10 costume items
$150 for 11-20 costume items
$200 for 21+ costume items.

We also have an option for costume items needed 1-2 weeks from order date:

$65 for single orders
$115 for 2-10 costume items
$200 for 11-20 costume items
$280 for 21+ costume items

We also have an option for costume items needed in less than 1 week from order date:

$75 for single orders
$145 for 2-10 costume items
$250 for 11-20 costume items
$350 for 21+ costume items

If this is not paid, or you select the wrong fee in an attempt to pay less, your order will be cancelled, and refunded to you. This rush fee does not substitute expedited shipping costs. Those are separate costs that need to be paid when applicable. ©

For Group and Large orders please expect 5-8 weeks production time. Please plan accordingly. ©

Discounts: REFER A FRIEND! Receive 25% off you're next purchase when you refer a friend, and they make a qualifying purchase! This discount cannot be combined with any other offer or discount code.©

---COPYRIGHTS---
TIARE 'O PATITIFA WILL TAKE LEGAL ACTION AGAINST ANY INDIVIDUALS WHO STEAL/COPY OUR LISTING TITLES/DESCRIPTIONS, PICTURES, COSTUME DESIGNS/STYLES, SHOP POLICIES, SHOP TEXT, ETC. DO NOT STEAL OUR CONTENT, WE TAKE THIS VERY SERIOUSLY!! ©2012,2013,2014,2015,2016,2017,2018,2019 Please do us both a favor and do not steal/copy our content or costume designs/styles! BE ORIGINAL! ©

~~~Thank you for stopping by~~~
Shop members
Tiare Melissa

Owner, Maker, Designer

I am the face behind the screen! I handle all the incoming messages, and help our customers create their dream costume pieces. I love working with our buyers to bring their ideas to life! I am also Tiare Mavette's Daughter :)

Tiare Mavette

Owner, Maker, Designer

Hello! I'm Auntie Mavette, I am of polynesian decent, Proud and Iove my culture. If you haven't guessed already, I am the the mastermind behind all of our beautiful costumes and pieces! I have been making Polynesian Costumes for over 20 years now :)
Shop policies
Last updated on
May 14, 2020
ATTENTION!!! PLEASE READ BEFORE PLACING YOUR ORDER!!! RUSH FEES WILL NEED TO BE PAID FOR ALL COSTUME ORDERS THAT ARE NEEDED SOONER THAN 3 WEEKS FROM ORDER DATE. Please check out the RUSH fee listing to pay your appropriate fee. ©

I am a 100% Pure blooded polynesian and I love my culture! I've danced polynesian since I was a young girl back in the islands. Growing up I got to visit most of the other Polynesian islands, and observe their unique ways of creating traditional Polynesian costumes and accessories. My daughter has danced Tahitian for 23 years. I got into Costume making while my daughter was dancing, I started off making her simple costumes just for competitions, or group performances, and I began receiving great feedback, which quickly turned this once in a while gig into a full time hobby. I now make costumes for MANY different dancers, of all ages, both female and male, and I'm just so blessed to be surrounded by amazing dancers and people who appreciate my work! Now i've decided to take my creativity to Etsy and share my passion with the rest of the world!!©

---COPYRIGHTS---
TIARE 'O PATITIFA WILL TAKE LEGAL ACTION AGAINST ANY INDIVIDUALS WHO STEAL/COPY OUR LISTING TITLES/DESCRIPTIONS, PICTURES, COSTUME DESIGNS/STYLES, SHOP POLICIES, SHOP TEXT, ETC. DO NOT STEAL OUR CONTENT, WE TAKE THIS VERY SERIOUSLY!! ©2012,2013,2014,2015,2016,2017 Please do us both a favor and do not steal/copy our content or designs! ©

~~~Tiare 'O Patitifa~~~
Accepted payment methods
Accepts Etsy Gift Cards and Etsy Credits
Returns and exchanges
I don't accept returns, exchanges, or cancellations
But please contact me if you have any problems with your order.
Questions about your order?
Please if you have any problems with your order.
Returns and exchange details
ALL SALES ARE FINAL, REFUNDS ARE NOT ACCEPTED.

Occasional exceptions will be for store credit or exchange, but this will only be at my complete discretion based on the items condition and the terms for the exchange, do take note that in the case that i do make an exception The item must be returned within 1 week (5 business days) of when the package/item was delivered/received according to the tracking number provided. If i do accept a full return you will receive the original amount paid, less original shipping, and less a 25% restocking fee. If you select or provide a measurement to us, and you've incorrectly measured your size, we will accept the item returned back to us for the EXCHANGE of the correct size. You will pay a 25% restocking fee for the item being returned, along with the difference for the correct size if it is applicable. We will not accept a full return and refund for items you ordered that do not fit because you selected the wrong size or provided us with the wrong measurements. Return shipping is the buyers responsibility, and the shipping cost for the replacement items will be the buyers responsibility as well. No exceptions.©
Payment
I accept credit card payments Visa, MasterCard or American Express. I also accept PayPal payments. Shipment won't take place until i've recieved you're payment and all applicable fees. (Rush fee, and expedited shipping fees) ©
Shipping
ATTENTION!!! PLEASE READ BEFORE PLACING YOUR ORDER!!! ©

IMPORTANT PLEASE READ!!

DUE TO POSTAL COURIER SHORTAGES IN STAFF AND THE INTERNATIONAL AND DOMESTIC TRAVEL RESTRICTIONS CAUSED BY COVID-19 YOUR DELIVERIES MAY BE DELAYED! THIS IS NOT SOMETHING THAT WE CAN FIX OR CHANGE FOR YOU, PLEASE BE UNDERSTANDING AND PATIENT DURING THIS TIME. BEFORE LEAVING FEEDBACK PLEASE CONTACT US IMMEDIATELY WITH ANY QUESTIONS YOU MAY HAVE!!

If you are ordering a costume or costume set, and it is needed in 2-3 weeks from order date, there will be a rush fee:

$45 for Single orders
$75 for 2-10 costume items
$150 for 11-20 costume items
$200 for 21+ costume items.

We also have an option for costume items needed 1-2 weeks from order date:

$65 for single orders
$115 for 2-10 costume items
$200 for 11-20 costume items
$280 for 21+ costume items

We also have an option for costume items needed in less than 1 week from order date:

$75 for single orders
$145 for 2-10 costume items
$250 for 11-20 costume items
$350 for 21+ costume items

If this is not paid, or you select the wrong fee in an attempt to pay less, your order will be cancelled, and refunded to you. This rush fee does not substitute expedited shipping costs. Those are separate costs that need to be paid when applicable. ©

For Group and Large orders please expect 5-8 weeks production time. Please plan accordingly. ©

USPS is my preferred delivery courier, if you would prefer a different form of shipment let me know so we can work something out, I do provide the option of Insurance to be added to all orders over $100 before i process payments and shipment. You can also choose to have insurance on items below $100, just keep in mind that these are additional charges that you must pay. All orders do come with a tracking number so once you're item is shipped i will provide you with that information. I do offer international shipping, Any additional fees charged by customs or other entities will be the responsibility of the buyer. If an order is returned by customs, the buyer agrees to pay for re-delivery or the buyer will only receive a refund of the original amount with the shipping cost subtracted and a 25% restocking fee. Please make sure PayPal addresses are up to date, if an item is returned due to an incorrect address on paypal, that will be the buyers responsibility.©
--------------------------------------INTERNATIONAL ORDERS--------------------------------------

We ship using United States Postal Service First Class and Priority Mail depending on size and weight of the order. Please contact us before checkout If you prefer to use another shipping carrier. A custom's receipt number will be provided when your package ships. This receipt number will confirm when the package shipped and when it is delivered, but it is not a tracking number. It is not possible to track your package once it has left the United States. Please be aware that packages can be held in customs for any length of time and we have no control over this. International packages can take anywhere from 10 days to 8 weeks to arrive and there is no guarantee of any delivery date.©

INTERNATIONAL CUSTOMS DUTIES:

Any custom's duty fees or taxes are to be paid by the customer, as required by the laws of the customer's own country.©

--------------------------------------INCORRECT ADDRESSES---------------------------------------
Please ensure that your address on Etsy is correct before placing your order. We will not be held responsible for orders shipped to incorrect addresses. We will also not accept a change of delivery address after placing your order. We will only ship to Etsy verified addresses.©

-----------------------------------LOST OR STOLEN DELIVERIES-----------------------------------
There has been quite a lot of instances going on recently with mail theft. EVERY order we ship out comes with a tracking number, if your tracking number shows that your item was delivered but you personally never received it you will need to contact your local post office or UPS whichever courier was the deliverer and file a claim. You may also need to file a police report which will be determined by the outcome of the claim you file with the courier. There is nothing that we can do once it has been mailed and delivered to you. If you try to file a claim through Etsy or PayPal they will contact us asking for the tracking information and upon seeing that the item was delivered they close the claim in our favor. This process is very time consuming for us because we have to respond with comments and additional information. It would be much appreciated if you would follow the above instructions.©

Thank you.
Additional policies and FAQs
If you've bought anything from us, please don't forget to leave us positive feedback! Your satisfaction is very important to us!! :) ©