| | | | |
| --- | --- | --- | --- |
| Interactive magnetic & restickable decor | | | |
tinchDesignStudio is taking a short break.
---
Sign in to be notified by email when the shop owner returns.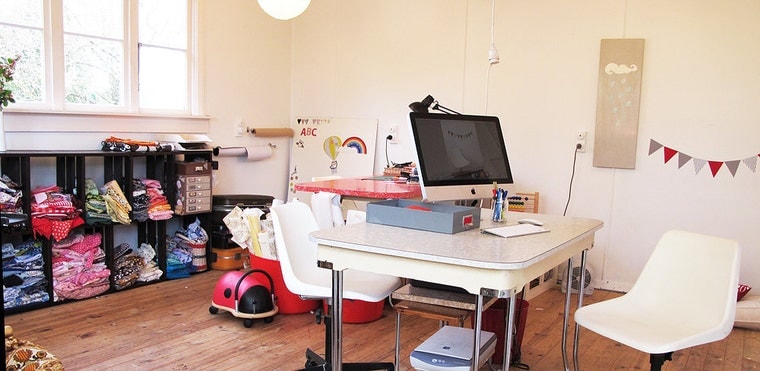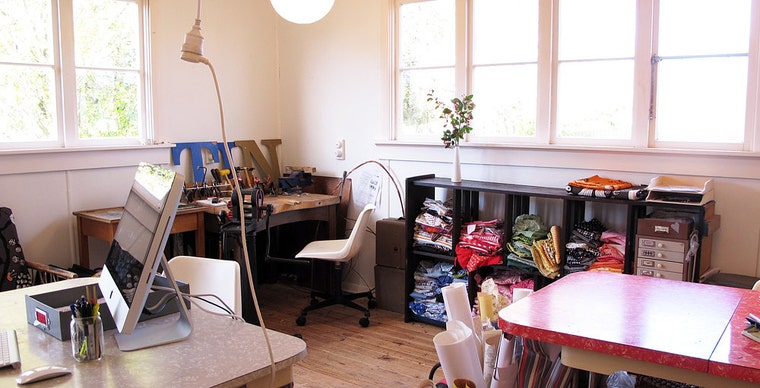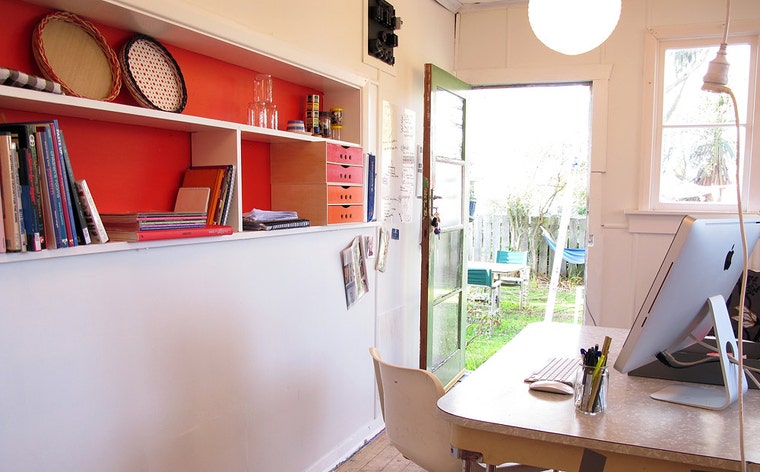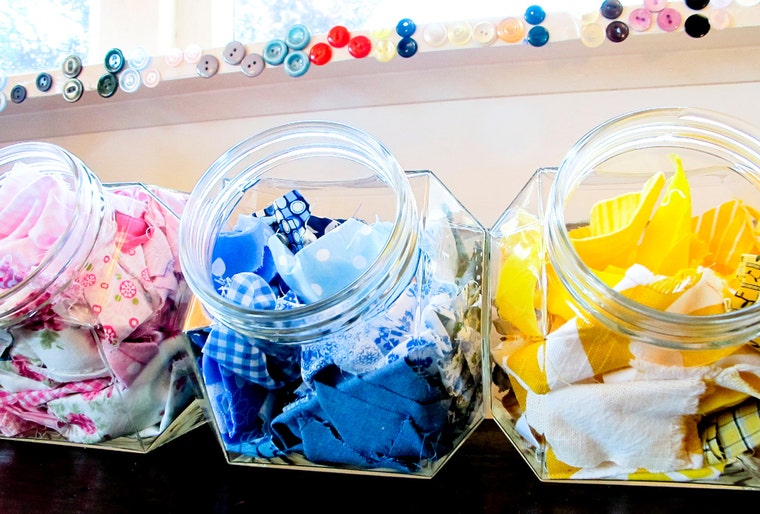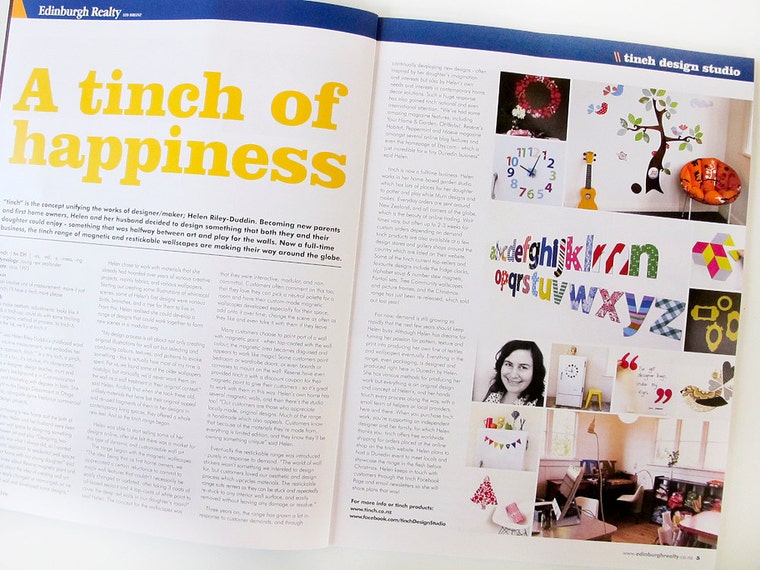 Doing it our way, a tinch™ at a time
It all started when we were transitioning from working professionals to new parents, and new home owners - learning to live with the delightful chaos of a growing child, in a space that was ours to be creative with...

Helen wanted to design something halfway between art and play for walls, but something that grownups could appreciate in living spaces as much as littlies.
It was when an oddly shaped offcut from a bib she was making fell to the floor that the idea sprung - using only offcuts or otherwise unused remnants of materials, perhaps they could come to life in a whole new way. Helen's background in Communication Design was calling; story-telling, narration, wall art, non-permanence, visual communication, typography, colour, contrast, pattern, spacial-planning...

We had been experimenting with unconventional home decorating techniques and something that fascinated us was magnetic paint, a relatively new product here in New Zealand. Helen went about combining odd materials with magnetic surfaces in various approaches to see whether a 2-dimensional wall treatment could offer an interactive canvas for creative scenes.

The outcome was ideal. It was ours, it wasn't anywhere else. It was unusual, economical, fun, creative, eco-friendly, and with loads of potential for future designs and applications.

Designing from home meant Helen could be a fulltime Mum, and continue to think and work creatively at a natural pace.

Things evolved with local customers and lots of excitement around this new concept. We sell largely in New Zealand through our own website and other webstores, and one lovely customer introduced us to the world of Etsy, which was when we opened our store (trading as HJRD Design at the time).

We began to realise the true potential around this product of ours, and decided to formalise things as a business and build a brand to represent the concept, and the other avenues of Design that Helen practices.
We rebranded as tinch, Helen's childhood word, which has embodied her intuitive creative approach since a pre-schooler, and still governs the way she creates now; doing things her way, intuitively.

Since these beginnings in 2010, the business has grown naturally, and unexpectedly at times. We've responded a lot to demand, and most lines are custom-made to order.
We developed a restickable range purely out of demand (we never planned to compete in the saturated world of wall stickers), but customers loved our aesthetic, and concept of using unwanted textiles for their colour and texture, so we went with the flow.

For grownups the range offers unique-custom-made wall decor and often nostalgia through textiles, for littlies there's story-telling, colour, pattern and play.
A lot of materials are donated by other makers and Helen spends lots of fun time sourcing vintage wallpapers, clothing & fabric scraps from unlikely places.

Everything in the range; magnetic wallscapes, restickable wallscapes, colouring booklets, gift cards, even packaging is done - from start to finish - by Helen, here in Dunedin. We have various methods for producing our work (which are top secret!), but everything is an original design and concept of ours, and Helen's hands touch every process along the way, with a small team of helpers or local providers, here and there. When you purchase our work, you're supporting an independent designer and her family, so thank you! ♥

Thanks to incredible features on international design blogs, home decor magazines, support from leading NZ & Australian paint supplier, Resene - we've grown a trusting following of regular customers, and just so proud of what we've generated. We're bursting with new ideas, and things will likely continue to grow a tinch™ at a time!

Helen Riley-Duddin
Owner, Maker, Designer, Curator, Researcher, Photographer, Marketing Manager, Part Time Design Teacher, Admin, Mum, Cleaner, Tea-lady...
I'm a Mum of 1 with a background in Communication Design, Marketing & Teaching. I work in my backyard home studio, in Dunedin, New Zealand. tinch™ was my childhood word for an intuitive unit of measurement, and I've been 'tinching' things ever since!

Michael Duddin
Accounts, Strategist, Hand Model!