| | | | |
| --- | --- | --- | --- |
| wedding invitations-wedding stationery | | | |
twigsprintstudio is taking a short break.
---
Sign in to be notified by email when the shop owner returns.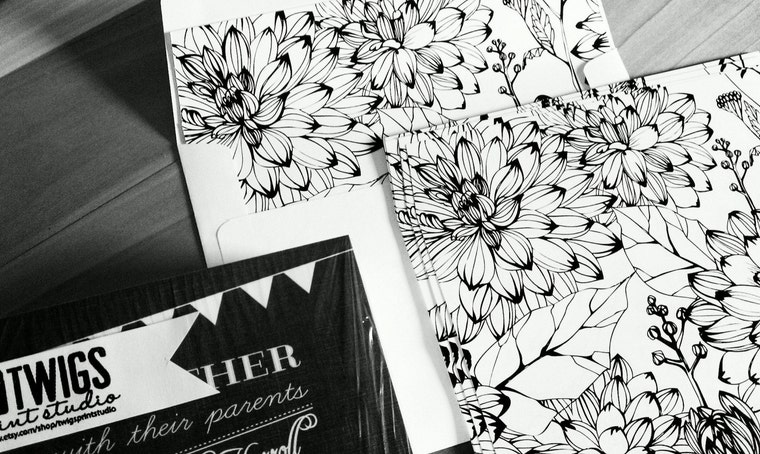 As long as you're going to be thinking, think big.
Twigs Print Studio was born in November 2011 to provide unique stationery for any party. With a background in interior design and graphic design I found it important to customize my wedding stationery to bring all the details of the special day together.

After getting lured into all things wedding stationery, I fell head over heels and decided to open Twigs. This gave me the opportunity to provide designer detailed papers at a reasonable price for everyone.

Every order is carefully crafted to reflect the personality of the clients.

"Good design is about communicating personality. Everyone has a story, so we like to find that story and tell it through the tools available to us: design, typography, illustration, paper, ink and production."

Katie Woodard
owner, maker, designer, curator, Creator of all things paper.
I am secretly obsessed with all things diy, organizing, & chevrons. I love how stationery can beautifully bring together all elements of a party.
Shop Owner

Sioux Falls, SD, United States