Announcement ★★★FREE U.S. SHIPPING ON ORDERS OVER 150.00 (Use code "FREESHIP" at checkout)★★★

★★★Starting Dec 1st ALL HOLIDAY ITEMS SHIP NEXT DAY VIA PRIORITY MAIL (domestic orders only)★★★

INSTAGRAM: http://www.instagram.com/twinheartsvintage

FACEBOOK: http://www.facebook.com/twinheartsvintage

PINTEREST: https://www.pinterest.com/twinheartsvintage

TWITTER: http://www.twitter.com/twinhearts

TUMBLR: http://twinheartsvintage.tumblr.com

VINE: twinheartsvintage

Our shop features a colorful selection of home decor, dolls, books, magazines, vintage clothing and accessories. Please let us know if there's something specific you're looking for :)

<3
Jackie & Krissy

Check out our mother's shop, Gena Loves Vintage
http://www.genalovesvintage.etsy.com

♥Sew Sweet Stitches

http://www.sewsweetstitches.blogspot.com/

♥dkshopgirl

http://www.dkshopgirl.blogspot.com

♥NOLAinspired

http://nolainspired.tumblr.com/post/9266260779/etsy-treasury-round-up-08-22-11

♥ Batzy Rock Shop

http://batzyshop.blogspot.com/2011/08/etsy-faves_20.html

♥ Ninja Vintage

http://ninjavintage.blogspot.com/2011/07/orange-crush.html

♥ brideblu

http://brideblu.blogspot.com/2011/06/queen-of-hearts-hunt-gather.html

♥BeFitting the Us's

http://befitting.blogspot.com/2011/06/befitting-uss.html

♥ MISSBEAWANTS

http://missbeawants.wordpress.com/2011/06/05/miss-beas-fabulous-finds-vintage-60s-pan-am-airlines-flight-bag/

♥ Vintage Girl NY

http://vintagegirlny.blogspot.com/2011/05/add-little-nautical-to-your-life.html

♥ Silk Purse, Sow's Ear

http://favouritethingsbysilkpurse.blogspot.com/2011/02/howdy-cowboy.html

♥ The Morose Bee

http://themorosebee.blogspot.com/2011/01/movie-monday_24.html

♥ Amy's Old School Vintage

http://www.amysoldschool.blogspot.com/2011/01/born-with-broken-heart.html

♥ The French Maid's Place

http://thefrenchmaidsplace.blogspot.com/2011/01/looking-ahead-to-new-week_22.html

♥ Like Totally 80s

http://www.liketotally80s.com/80s-metallic-fashion.html

♥ à la mode Stuff

http://www.alamodestuffblog.com/2010/12/vintage-christmas-by-crafted-by-lindy.html

♥ Vintage Shoe Love

http://vintageshoelove.tumblr.com/

♥ Blue Butterfly Vintage

http://bluebutterflyvintage.blogspot.com/2010/11/dress-me-up-sundaysgreen-with-envy.html

♥ Paper N Stitch

http://papernstitchblog.com/2010/08/23/fashion-finds-very-vintage/
Announcement
Last updated on
Dec 3, 2016
★★★FREE U.S. SHIPPING ON ORDERS OVER 150.00 (Use code "FREESHIP" at checkout)★★★

★★★Starting Dec 1st ALL HOLIDAY ITEMS SHIP NEXT DAY VIA PRIORITY MAIL (domestic orders only)★★★

INSTAGRAM: http://www.instagram.com/twinheartsvintage

FACEBOOK: http://www.facebook.com/twinheartsvintage

PINTEREST: https://www.pinterest.com/twinheartsvintage

TWITTER: http://www.twitter.com/twinhearts

TUMBLR: http://twinheartsvintage.tumblr.com

VINE: twinheartsvintage

Our shop features a colorful selection of home decor, dolls, books, magazines, vintage clothing and accessories. Please let us know if there's something specific you're looking for :)

<3
Jackie & Krissy

Check out our mother's shop, Gena Loves Vintage
http://www.genalovesvintage.etsy.com

♥Sew Sweet Stitches

http://www.sewsweetstitches.blogspot.com/

♥dkshopgirl

http://www.dkshopgirl.blogspot.com

♥NOLAinspired

http://nolainspired.tumblr.com/post/9266260779/etsy-treasury-round-up-08-22-11

♥ Batzy Rock Shop

http://batzyshop.blogspot.com/2011/08/etsy-faves_20.html

♥ Ninja Vintage

http://ninjavintage.blogspot.com/2011/07/orange-crush.html

♥ brideblu

http://brideblu.blogspot.com/2011/06/queen-of-hearts-hunt-gather.html

♥BeFitting the Us's

http://befitting.blogspot.com/2011/06/befitting-uss.html

♥ MISSBEAWANTS

http://missbeawants.wordpress.com/2011/06/05/miss-beas-fabulous-finds-vintage-60s-pan-am-airlines-flight-bag/

♥ Vintage Girl NY

http://vintagegirlny.blogspot.com/2011/05/add-little-nautical-to-your-life.html

♥ Silk Purse, Sow's Ear

http://favouritethingsbysilkpurse.blogspot.com/2011/02/howdy-cowboy.html

♥ The Morose Bee

http://themorosebee.blogspot.com/2011/01/movie-monday_24.html

♥ Amy's Old School Vintage

http://www.amysoldschool.blogspot.com/2011/01/born-with-broken-heart.html

♥ The French Maid's Place

http://thefrenchmaidsplace.blogspot.com/2011/01/looking-ahead-to-new-week_22.html

♥ Like Totally 80s

http://www.liketotally80s.com/80s-metallic-fashion.html

♥ à la mode Stuff

http://www.alamodestuffblog.com/2010/12/vintage-christmas-by-crafted-by-lindy.html

♥ Vintage Shoe Love

http://vintageshoelove.tumblr.com/

♥ Blue Butterfly Vintage

http://bluebutterflyvintage.blogspot.com/2010/11/dress-me-up-sundaysgreen-with-envy.html

♥ Paper N Stitch

http://papernstitchblog.com/2010/08/23/fashion-finds-very-vintage/ No items listed at this time
Reviews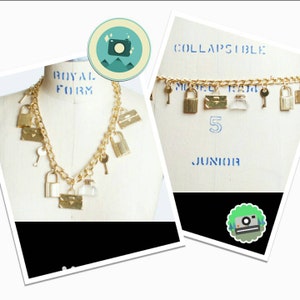 Item as described and pictured!

SOLDED MY A DAMAGED PURSE!

Beautiful purse! Thank you for being a great seller!
About
Twin sisters who love buying, selling and collecting vintage.
Twin Hearts Vintage is owned and operated by twin sisters, Jacqueline and Kristina. They first started selling at local doll shows with their mother, a vintage fashion doll expert/dealer/collector. After discovering a local antiques flea market, they began buying and selling anything that struck their eye.

The twins love vintage clothing and both curate the shop's collection.

Twin Hearts Vintage is located 45 min from NYC via the Long Island Rail Road (Rockville Centre Station).

Address:
234 Merrick Road
Rockville Centre, NY 11570

Shop our new website, www.twinheartsvintage.com
Shop members
Kristina & Jacqueline

Owner, Curator

A New York based antiques and collectibles business.

Kristina

Owner, Curator, Photographer

Jacqueline

Owner, Curator
Shop policies
Last updated on
August 13, 2013
Payment
We accept Paypal and money orders. Paypal payments are expected immediately after purchase. Please request to have an item reserved if you cannot make payment right away.

If you are overseas, Paypal payments are prefered. If you are paying with a money order, it must be an International money order US currency.

Money orders should be received within 7 days of the item's purchase date.

TRADING:
Twin Hearts Vintage does trade items for our Etsy Shop goods. We are looking for vintage fashion dolls from the 1960's-1970's. Please convo us with the items you're interested in purchasing and items for trade.
Shipping
Free shipping promotion on jewelry is for domestic orders only. Single item orders will be shipped via First Class Mail. If a free shipping item is purchased with "another item", the other item cannot be shipped at the combined shipping discounted rate.

Domestic orders are shipped via USPS First Class Mail, Media Mail and Priority Mail, including delivery confirmation.

Domestic Shipping Rates (by parcel size)
Small: 3.50-6.00 (First Class)
Medium: 6.00-8.00 (Priority)
Large: 10.00-25.00 (Priority)
Small-Medium 6.00 (Media Mail)

International Shipping Rates (by parcel size)
Small: 7.50-12.00 (First Class International)
Medium: 14.00-30.00 (First Class International)
Large (shoes, handbags, etc): 36.00-45.00 (Global Priority Mail)

Items will be shipped to the address on your Paypal account NO EXCEPTIONS.

Insurance is recommended on domestic and overseas parcels. Twin Hearts Vintage is NOT responsible if an item is lost or damaged in transit.
Refunds and Exchanges
Returns are accepted if an item is grossly misrepresented. No returns for fit issues, Twin Hearts Vintage provides accurate measurements. Return shipping and insurance will be paid for by the customer. All returns and exchanges must be made within 10 days of the item's purchase date.
Additional policies and FAQs
Items can be reserved for up to 5 days. A purchase date must be submitted before the item is reserved. Reserving an item is not a guarantee. If another buyer purchases the item during the reservation period, they will be able to purchase and complete the transaction.