| | | | |
| --- | --- | --- | --- |
| The Written Nerd - Library Inspired Accessories | | | |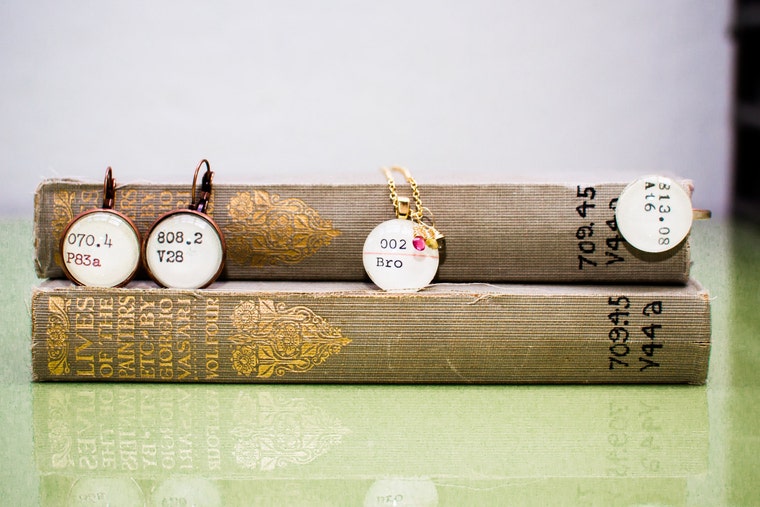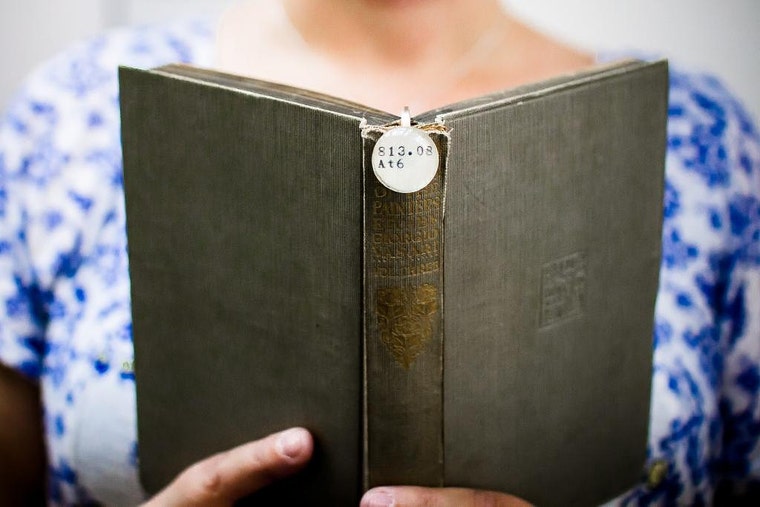 The Written Nerd - An Origins Story
As my bio says, I was once a librarian. I loved being a librarian, I love books, and I love reading.
They were throwing out the card catalog at my particular institution, and I hated seeing the history of libraries go in the bin, so I salvaged thousands and kept them in boxes in my house.
I wanted to share these cool vintage cards with others, but how to do it? I started by making Dewey Decimal earrings in my original shop, Sovereign Sea Designs (sovereignsea.etsy.com) and quickly they became my best seller.
I knew I was on to something, so I expanded the line and launched The Written Nerd as it's own shop in January of 2012. I've been fortunate enough to be able to support myself on my craft since, and was able to quit my day job shortly after opening Nerd. Learn more about how we managed that by checking out our Etsy QYDJ feature here:
http://www.etsy.com/blog/en/2012/quit-your-day-job-the-written-nerd/
Viva la biblioteca!

Emma Bean
Owner, Designer, Maker, Lead Nerd
Once a librarian, now independent business owner. I'm nerdy, klutzy, and a goof ball. I'm serious about spelling and grammar, and not much else. If I wrote a memoir of my life, I would title it: "A Good Cheese"
Shop Owner

San Francisco, CA, United States