Shop Help
Show us your Treasuries!
Sign in to participate in this discussion.
This discussion is public.
Original Post

Responses


My latest treasury is all about the creative applications of felt and felting:

www.etsy.com/treasury/NTQxNDIwOHwxOTM5NjQ4MDAw/felt-up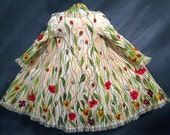 Hand felted wool coat Poppy Flowers
$1,100.00 USD
I also post a weekly feature in my blog with clickable widgets of the treasuries that have included my work during the preceding week.
moiracoon.blogspot.com/2012/01/treasury-inclusions-from-week-of.html
Please take a peek and share some love if you're so inclined!
~Moira
I'm also find-able at:
www.facebook.com/MoiracoonsShinies
twitter.com/MoiraCoon
Posted at 7:24 pm Jan 28, 2012 EST