Hello! I have an active listing I just created (at least I think it's active - it's gotten a couple views):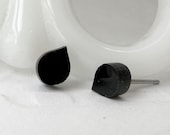 $10.00 USD
but it is not showing up in my shop view, or under active, draft, inactive or expired. I created the listing about ten minutes ago and they usually show up instantly. I did try to deactivate then reactivate it, but no luck.
Anyone else having this problem? I also checked my shop from another computer, and not logged in. Thanks!