Hello I am looking for black vintage victorian looking photo pendants does anyone know of any companies that sell them as a kit I really, really would appreciate any help with this. I have looked on Alibaba but nothing in the victorian style.
Here is a link to Classic Hardware to give you an example of what I am looking for
www.classichardware.com/shop-by-category/necklaces/framed-art-neckl...
I am working on a Halloween collection that I think would great in a black victorian style pendant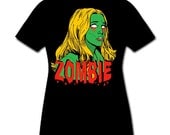 $19.99 USD