CostumeCreators
June Listings
Sign in to participate in this discussion.
This discussion is public.
Original Post

Hello June!

Please post all your new / renewed items for June here!

I hope you all participate. We all want to see!


Posted at 10:35 pm May 31, 2012 EDT
Responses





My newest creations: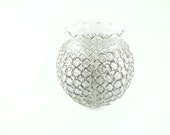 Large Chainmaille Candle Holder
$40.00 USD
www.etsy.com/listing/101989961/chainmail-candle-holder
www.etsy.com/listing/101988829/steampunk-brooch-pin-circle-of-time-...
www.etsy.com/listing/74134052/steampunk-brooch-pin-cross-of-time-ooak
Posted at 5:09 pm Jun 12, 2012 EDT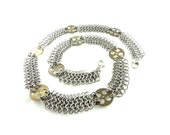 $129.00 USD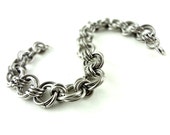 Chainmaille Bracelet Mobius Flowers
$24.00 USD
Posted at 6:14 pm Jun 12, 2012 EDT

Haven't had anything new for a while, but this latest mask makes us as happy as a pig in mud!

Posted at 10:25 pm Jun 12, 2012 EDT