I will have to say this is my new favorite...

How fun is this? Notebook paper can be boring, but not when it holds coffee!

You can pick a note, quote, saying, etc. to permanently have me write on the notebook paper mug in either cursive or print handwriting (I have both examples shown).

Perfect for Christmas gifts!!!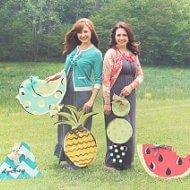 The Patriotic Peacock
Notebook Paper Coffee Mug- You Pick the Note :)
Listed on Jan 19, 2012
4122 views