♦ ♦ ♦ ♦ ♦ ♦ ♦ ♦ ♦ ♦ ♦ ♦ ♦ ♦ ♦ ♦ ♦ ♦ ♦ ♦ ♦ ♦ ♦ ♦ ♦ ♦ ♦ ♦ ♦ ♦ ♦ ♦ ♦ ♦ ♦ ♦ ♦ ♦ ♦ ♦ ♦ ♦ ♦ ♦ ♦ ♦ ♦ ♦ ♦ ♦ ♦ ♦ ♦ ♦ ♦ ♦ ♦ ♦
♦ Don't miss this Opportunity to have any 3 of my Crochet Patterns only for $11.00 just visit ♦ ♦
http://www.etsy.com/listing/91923707/any-3-of-my-crochet-patterns-permission
♦
♦ ♦ ♦ ♦ ♦ ♦ ♦ ♦ ♦ ♦ ♦ ♦ ♦ ♦ ♦ ♦ ♦ ♦ ♦ ♦ ♦ ♦ ♦ ♦ ♦ ♦ ♦ ♦ ♦ ♦ ♦ ♦ ♦ ♦ ♦ ♦ ♦ ♦ ♦ ♦ ♦ ♦ ♦ ♦ ♦ ♦ ♦ ♦ ♦ ♦ ♦ ♦ ♦ ♦ ♦ ♦ ♦ ♦
See our supply of magnetic snaps available at our shop
http://etsy.me/1qgxYgG
This is a PDF crochet pattern. This pattern includes instructions for creating a Beautiful Crochet Crocodile Bag!!!!!!! . It also comes with great color pictures/illustrations.
It is a big bag very practical is lined with satin fabric, has a pocket for cell phone, mirror, lipstick, keys etc...... and has a Magnetic Snap.
It is for every occasion: shopping, events, parties.
Size:
Width: 36 cm
Height (except from handle) : 28cm
Height with handles: 46 cm
This is a great pattern who knows how to read patterns.
****The crochet pattern (PDF file) will be available in your Etsy account to download after your payment clears. The download link will be sent to the email address that Etsy has on file. You can also find the download link on your Etsy Purchases page****
NO RETURNS ACCEPTED:
(because it is not fair trade, we give back the money and the buyer can not return the PDF file, which will be saved on your computer or phone)
© 2013 Karen Valladares from www.nataliespot.etsy.com You may use the Finish Product for commercial use with my permission. I would appreciate credit for the pattern. (Pattern from
http://www.etsy.com/shop/natyo2010)
You may NOT resell the pattern, distribute it in any form, post it online, or alter it to claim it as your own. Please respect copyright laws)
I will e-mail this PDF pattern to the address provided by PayPal when you checkout within 24 or 48 hours.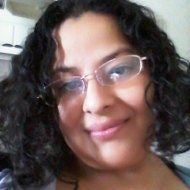 Karen Valladares
INSTANT DOWNLOAD Crochet Crocodile Bag - Pattern
Listed on Jul 26, 2015
17864 views