Whether your wedding is island bound or hosted at a local venue, this 5 by 7 inch invitation mixes simplicity with an tropical feel. 3 layers of 80lb stock are adhered together and wrapped with 1.5" jute and 5/8" sheer ribbon.
Included: Invitation and Envelope
Possible Add-Ons:
1 Layer Insert: $1.25
2 Layer Insert: $1.75
RSVP Envelope: $.50
RSVP or Return Address Printing: $.50
Guest Address Printing: $1.50
All 3 Addresses: $2.00
Invite Envelope Lining: $1.50
RSVP Envelope Lining: $.75
Additional Invitation Envelopes: $1.00
Paper and Font Options:
https://www.etsy.com/listing/179195763/cardstock-colors-and-font-options?ref=shop_home_active_4&ga_search_query=color
To start the design process, please purchase the below link. Once purchased, we will be in touch to commence the customization process.
https://www.etsy.com/listing/163681032/invitation-deposit?ref=shop_home_active_1&ga_search_query=deposit
------------------- •♥•-- Get in Touch --•♥•-------------------
www.withluvdesign.com
info [!at] withluvdesign.com
1-844-556-0239
Decadence is the art of spoiling oneself, which is exactly what we are all about; spoiling you. We are always working for you, both in and out of our studio, so we might not always be available by phone. However, our computers are always close at hand and near to our hearts, so email is the best way to reach us, most of time.
------------------- •♥•-- Production Time--•♥•-------------------
Our unique and hand-made products may look magical but they are not made with the wave of a wand, so production times vary depending on the design you choose and the materials you decide to use.
Personalized paper products such as Invitations, Programs or Place Cards, take between 10 and 20 business days to reach perfection. Once your approval and final payment is received you can expect to see your finished products within 2 to 4 weeks. All other engraved and custom printed products are usually complete within a week or two.
Please make sure to include ALL of the relevant and important information about your big event upon checkout to avoid delays in delivery.
------------------- •♥•-- Total Cost--•♥•-------------------
Everything that we produce for you has a price. It is not always easy to figure out, but a total cost can be determined by multiplying the listing price by the quantity needed. Do not forget that additions to your order, such as inserts or address printing, will affect the final price. If you fall in love with one of our designs, as most people do, you can make a deposit immediately by purchasing the below link. Once we receive your deposit the real magic begins; formatting, proofing, and processing of your order. This can take from one day to one month to complete, depending on you. The sooner you make your final decision the quicker you will receive your product. Two complimentary proofs (in PDF form) are included in the product price, with each additional revision costing $25.00. Once you are completely satisfied with your design and you have approved the final proof, the remaining balance of your order is due. Production will not begin until full payment is received.
Deposit:
https://www.etsy.com/listing/163681032/invitation-deposit?ref=shop_home_active_1&ga_search_query=deposit
(Please note: All deposits are non-refundable)
------------------- •♥•-- Rush Orders --•♥•-------------------
We understand, things happen, so of course, rush services and expedited shipping are available on a case-by-case basis and will be accommodated as our production schedule allows. There will be additional fees added to all rush orders (20% minimum) depending on the timeframe required and the size of the order, so we prefer that you give yourself (and us) all the time that is needed for perfection. Rome wasn't built in a day and neither are our products.
------------------- •♥•-- Samples--•♥•-------------------
Speaking of perfection, we suggest that samples be purchased and perused to guarantee satisfaction BEFORE your final choices are set in stone (or upon high-quality card stock). We will be happy to work with you providing a variety of color choices for you to choose from, however samples are not customized. Samples will provide you an opportunity to see similar invitations in print and on paper, along with colored paper swatches in the shades you desire so that you can make the perfect paper selections.
------------------- •♥•-- Inserts --•♥•-------------------
Everything we create is unique and individual, just like you, and is not sold in pairs. As a result, anything added to or inserted in to your invitations will entail additional charges. RSVP, Reception or Location cards are not included in the cost of your invitations. One layer inserts can be added for an additional $1.25, two layer inserts $1.75, and RSVP envelopes can be added for an additional $.50 per piece.
------------------- •♥•-- Minimum Orders--•♥•-------------------
No event is too large or small (almost).
We require a minimum order of 10 printed invitations.
------------------- •♥•-- Our Printers --•♥•-------------------
We use a solid ink printer to create our one-of-a-kind invitations. Solid Ink technology, exclusive to Xerox, is non-toxic and environmentally friendly. Unlike traditional printing techniques, Solid Ink allows a custom color transfer, through the use of heat and pressure, producing the most vivid colors imaginable, smudge-free, upon a variety of mediums (Matte, Metallic, etc.,)
------------------- •♥•-- Custom Design--•♥•-------------------
Everything we create at Decadent Designs is for you exclusively and can be customized to your specifications. Our product conceptions are merely a jumping-off point for your imagination; we are happy to meet and discuss your ideas and budget and create the perfect product for you. There is an additional $100.00 fee for your pursuit of perfection and 2 complimentary revisions to your design are included in the cost. Additional revisions will cost $25.00 each.
Because we are devoted to making your dreams come true, we will work with you to customize our existing designs to suit you. Whether it's changing a font or adding a ribbon, we will be happy to work with you for no additional charges. However, changes that alter the overall design of an invitation may incur charges.
------------------- •♥•-- Address Printing --•♥•-------------------
For a beautifully polished effect, guest addresses can be printed on to your outer envelope for a fee of $1.50 per envelope. Your return address can be printed on your RSVP envelope or outer envelope for a fee of $0.50 per envelope. To make the invitation process completely stress-free, as any bride should, we will print the address of your guest, your return address and your RSVP address on to your custom envelopes for $2.00 per set. Sorry, but we are unable to print addresses directly on black, navy, or brown envelopes.
You are responsible for the accuracy of your guest list! We are amazing, this is true, but we cannot read minds. Please make sure that your guest list is complete, with everything spelled correctly and all titles gender-correct (Mr. Mrs. Ms.) BEFORE being submitting. Once you have given us your address list, via word document or email, it cannot be changed. Check twice and mail once for the perfection you demand.
For a more budget-friendly address solution for your event we do offer a variety of adhesive-backed labels in an assortment of colors and styles. Prices begin at $1.00 per label.
------------------- •♥•-- Envelopes --•♥•-------------------
Your envelopes can be shipped in advance of your invitation order if desired, for a flat fee of $15.00. Extra unlined invitation envelopes are available for $1.00 each. Unlined RSVP envelopes are $.50. The price for extra lined envelopes varies depending on the liner chosen. Please contact us for a quote.
------------------- •♥•-- Shipping --•♥•-------------------
We generally ship via United States Postal Service using First Class or Priority Mail for all shipments within the continental U.S. Shipments outside the U.S. will mean additional charges. There are many things, including size and shape that could affect your shipping rates. We will work with you to ensure you are aware of all shipping costs at the time of your order. Please keep in mind that we cannot be responsible for your packages once they are out of our capable hands. To better ensure your special delivery, signature confirmation and/or shipping insurance is available upon request.
------------------- •♥•-- Cancellations --•♥•-------------------
Printing, like love and war, is easy to begin but very hard to stop. All Cancellations must be made within 24 hours of your order being placed for your payment to be refunded. If, God forbid, an order must be cancelled AFTER the 24 hour period but prior to production, we will gladly convert your order to store credit to be used at your convenience. Any cancellation made once production has begun will cause your payment to be forfeited. In addition, all deposits are non-refundable.
------------------- •♥•-- Satisfaction--•♥•-------------------
There are plenty of products in our Decadently Designed world but there is only one you. We are seriously committed to your satisfaction. Please contact us immediately upon receipt of your order if you are not completely over-the-moon in-love with the product you ordered. (It's never happened, by the way, but we want to make sure you know our commitment to you)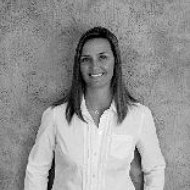 Lynsey Taulbee
Beach Wedding Invitation, Seaside Invitation, Destination Wedding, Starfish Invitation, Beach Wedding, Tropical Invitation - Seaside
Overview
Handmade item
Made to order
Feedback: 3573 reviews
Ships worldwide from United States
Listed on Apr 7, 2015
41072 views