The sign measures 8 by 10 so that it can be framed and is printed on 80lb-120lb cardstock in the color of your choice.
Wording:
Though your smile is gone forever, and your hands we cannot touch.
Still we have so many memories, of the ones we love so much.
Your memory is our keepsake, with which we'll never part.
God has you in his keeping, we have you in our hearts.
Although we cannot see you, we know that you are here.
Smiling down, watching over us as we say "I Do."
Forever in our hearts and lives is where you'll always stay.
We will think of you in silence, as we say our vows today.
Today, candles are lit to remember those who left us too soon,
but not before gracing us with special memories only they could create.
They have helped shape our character, mold our spirits and touch our hearts. We know that they are with us in thought and in spirit today and always.
We love them and miss them very much.
Paper Options:
https://www.etsy.com/listing/179195763/cardstock-colors-and-font-options?ref=shop_home_active_4&ga_search_query=color
------------------- •♥•-- Get in Touch --•♥•-------------------
www.withluvdesign.com
info [!at] withluvdesign.com
1-844-556-0239
Decadence is the art of spoiling oneself, which is exactly what we are all about; spoiling you. We are always working for you, both in and out of our studio, so we might not always be available by phone. However, our computers are always close at hand and near to our hearts, so email is the best way to reach us, most of time.
------------------- •♥•-- Production Time--•♥•-------------------
Our unique and hand-made products may look magical but they are not made with the wave of a wand, so production times vary depending on the design you choose and the materials you decide to use.
Personalized paper products such as Invitations, Programs or Place Cards, take between 10 and 20 business days to reach perfection. Once your approval and final payment is received you can expect to see your finished products within 2 to 4 weeks. All other engraved and custom printed products are usually complete within a week or two.
Please make sure to include ALL of the relevant and important information about your big event upon checkout to avoid delays in delivery.
------------------- •♥•-- Total Cost--•♥•-------------------
Everything that we produce for you has a price. It is not always easy to figure out, but a total cost can be determined by multiplying the listing price by the quantity needed.
------------------- •♥•-- Rush Orders --•♥•-------------------
We understand, things happen, so of course, rush services and expedited shipping are available on a case-by-case basis and will be accommodated as our production schedule allows. There will be additional fees added to all rush orders depending on the timeframe required and the size of the order, so we prefer that you give yourself (and us) all the time that is needed for perfection. Rome wasn't built in a day and neither are our products.
------------------- •♥•-- Our Printers --•♥•-------------------
We use a solid ink printer to create our one-of-a-kind invitations. Solid Ink technology, exclusive to Xerox, is non-toxic and environmentally friendly. Unlike traditional printing techniques, Solid Ink allows a custom color transfer, through the use of heat and pressure, producing the most vivid colors imaginable, smudge-free, upon a variety of mediums (Matte, Metallic, etc.,)
------------------- •♥•-- Shipping --•♥•-------------------
We generally ship via United States Postal Service using First Class or Priority Mail for all shipments within the continental U.S. Shipments outside the U.S. will mean additional charges. There are many things, including size and shape that could affect your shipping rates. We will work with you to ensure you are aware of all shipping costs at the time of your order. Please keep in mind that we cannot be responsible for your packages once they are out of our capable hands. To better ensure your special delivery, signature confirmation and/or shipping insurance is available upon request.
------------------- •♥•-- Cancellations --•♥•-------------------
Printing, like love and war, is easy to begin but very hard to stop. All Cancellations must be made within 24 hours of your order being placed for your payment to be refunded. If, God forbid, an order must be cancelled AFTER the 24 hour period but prior to production, we will gladly convert your order to store credit to be used at your convenience. Any cancellation made once production has begun will cause your payment to be forfeited. In addition, all deposits are non-refundable.
------------------- •♥•-- Satisfaction--•♥•-------------------
There are plenty of products in our Decadently Designed world but there is only one you. We are seriously committed to your satisfaction. Please contact us immediately upon receipt of your order if you are not completely over-the-moon in-love with the product you ordered. (It's never happened, by the way, but we want to make sure you know our commitment to you)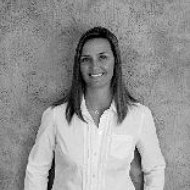 Lynsey Taulbee
In Memory Sign, Reserved Sign, For Those We Have Lost, If Heaven Weren't So Far Away, Satin Ribbon, Memorial Sign, In Memory Sign, In Memory
Listed on Jan 9, 2015
2559 views