We're super excited to debut our collection with UK Fashion Designer, Olivia Rubin! A collaboration with seven UK makers, these limited edition products bring to life the technicolor blast of her trademark rainbow bright designs⁠—perfect for the Christmas season. Available October 1st 2019 through to December 31st 2019, while quantities last.
Meet the Olivia Rubin x Etsy sellers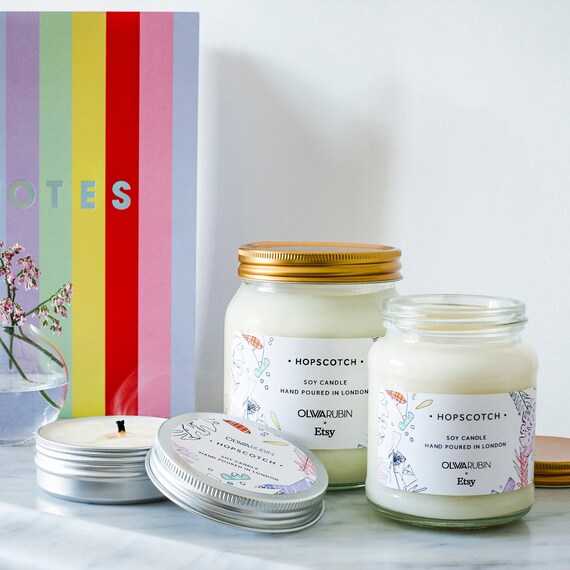 Etsy Seller
"We focus on making all our packaging either recyclable or reusable, and sourcing our ingredients and materials from other UK small businesses to reduce the environmental impact of our products. We're proud to be a vegan and cruelty free brand — we never test any of our products on animals."
Sophie of Hopscotch London
go to shop
Get fresh Etsy trends and unique gift ideas delivered right to your inbox.