ø¤º°`°º SAVE MORE ø¤º°`°º
<Shipping Cost is USD$0.10 EACH for the Additional Items.>
_.__.__.___.___._____.______._______._________.
Over 400 varieties to fill your garden, feel free to visit
https://www.etsy.com/shop/seedsshop
_.__.__.___.___._____.______._______._________.
Name: Osteospermum ecklonis,African Daisy
Quantity: 120 Bulk Seeds/per bag OR 100 grams(approx. 10000 Seeds)
Height: 20-30cm
Flower Color: White
Plant Type: Annual
Light: Partial Shade to Full Sun
Bloom Seasons: Early spring, Mid spring, Late spring, Early summer, Mid summer, Late summer, Early fall, Mid fall, Late fall
Leaf Color: Green
Shape:Mounded
Blooming:Blooms daisy-like flowers in a variety of colors such as magenta, pink, white, and yellow. Flowers of most species will only open in sunlight. Prolong flowering by deadheading on a regular basis.
Soil and Irrigation: Can tolerate drought and neglect, but flourishes with good garden soil and irrigation.
How to grow
Dig a hole twice as large as the plant you are using. Squeeze the container to loosen the roots, remove it from the pot by turning the pot upside down and gently pulling on the plant. Be sure the grasp the plant at the base near the soil line before pulling. Add a little time release plant food into your hole and mix it lightly into the soil. Place the root ball into your hole. The top of the soil in the pot should be even with the soil in your garden bed. Press the soil gently around the plant, do not pack the soil tightly the roots will grow better if the soil isn't compacted. Water the plant in using a watering can or other gentle flow of water. This will settle the soil around the plant. To conserve water and discourage weeds a layer of mulch can be added to the top of the soil around the plant, this mulch should come close to the plant but not touch the stem.
Learn more about the shop and process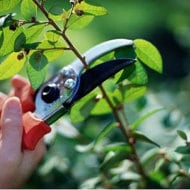 Ka Man Leung
Heirloom 120 Seeds Osteospermum African Daisy Sky and Ice O Ecklonis White Purple Eye Flower Bulk B1105
£1.45+
VAT included (where applicable). 
---
Listed on 23 Apr, 2017
2788 views