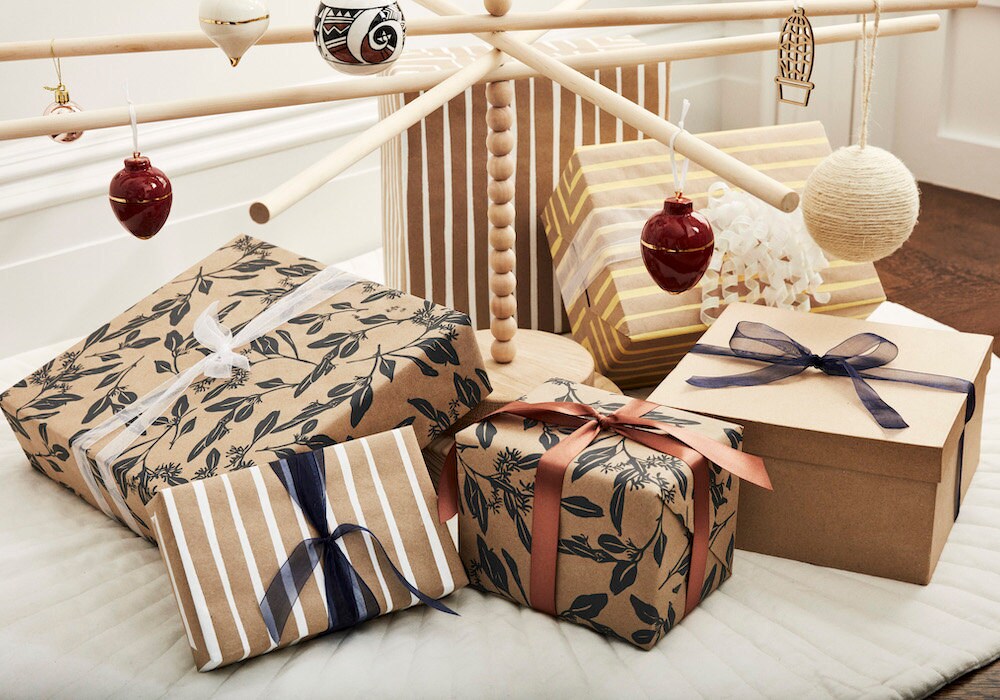 The Christmas season is your time to shine as an Etsy seller, and we're here to help you make the most of your big moment. Whether you're planning to add new products for gifting and celebrations or simply want to give your shop a festive refresh, incorporating trending themes and brushing up on key retail moments can help you stand out from the crowd and attract new customers.
Read on for our guide to this year's top trends, important shopping dates, and practical tips to help you win over Christmas buyers.
2019 Christmas trends
This season's most in-demand, cross-category looks emerge from the larger trends we've been tracking all year, from nostalgic comforts to flashy flourishes, with some Christmas hygge thrown in. Watch this video to see Community Education Specialist Isabella explain how to incorporate these popular styles in your shops.
Searches for these trending themes are on the rise: We're seeing a 32% year-over-year (YoY) increase in searches for "hygge", a 158% YoY increase in searches for "vintage christmas" or "vintage holiday", and a 17% YoY increase in searches for "metallic".
To learn more about Christmas trends specific to your category, check out our latest Marketplace Insights report. It's a comprehensive look at this season's top trends and opportunities — informed by internal data, industry forecasting, and in-house expertise. Then listen to this recent Etsy Success podcast episode to hear Isabella and Etsy Trend Expert Dayna Isom Johnson dig even deeper into this Christmas season's biggest trends.
Shop merchandising tips
Once you've identified the seasonal trends that align with your aesthetic and product line, you can weave in those motifs as you optimise your shop for Christmas. Here are six smart strategies for getting discovered by Christmas shoppers and giving your shop some festive flair.
1. Spice up your shop banner
As the largest branding asset for your shop, banners are a great place to give shoppers a warm festive welcome. All sellers have the option of either a mini or a big banner, while Etsy Plus subscribers have more customisable options.
2. Spotlight key items
Whether you have a trusty bestseller or a new design that you want to showcase, use your Featured Listings section to draw attention to the most important items in your Christmas collection.
3. Add some Christmas-themed photos
Make existing listings feel new with a fresh photo shoot inspired by seasonal themes. Incorporating natural or decorative elements in your backgrounds can help shoppers envision your items as Christmas gifts or decor. If you offer seasonal gift wrap, capturing this in your photos can help give your listings a festive touch.
4. Use price buckets
We often promote gifts by price points popular among gift shoppers, such as under £30, £50, and £100. Consider offering a range of prices across these buckets to reach a variety of Christmas shoppers.
5. Optimise your listings
Consider what Christmas shoppers are likely to search for (ex: novelty gift or work gift exchange), and who they're shopping for, and use those phrases to highlight your product's gift potential in your titles and tags. Call out gift recipients here, describing the type of person (or groups of people) your item would make a great gift for and why. Think outside the box to include bosses, babysitters, and teachers, for example. When choosing tags, be sure to use descriptive multi-word phrases.
Using attributes can also help you get found by the right gift shoppers. Adding accurate attribute information allows Etsy to show your listings to buyers in more places across the site, including filtered searches, season-specific shopping experiences, and targeted marketing initiatives.
6. Offer free and fast delivery
Offering a free delivery guarantee to the US on orders $35 or more means your listings are eligible to get priority placement in US search and could help attract Christmas shoppers. We're also promoting items with free delivery in our marketing to US buyers. Ready-to-dispatch items are appealing to last-minute shoppers and are eligible for select Christmas promotions. For more seasonal delivery advice, read 5 Christmas Delivery Tips for Etsy Sellers.
Set up a free delivery guarantee
Discover more ways to optimise your shop for the Christmas here.
Key timing
As you make updates to your shop for the season, put yourself in a shopper's shoes. Shopping for Christmas decorating and hosting needs typically kicks off the season (beginning as early as September for some) and peaks in November, while gift shopping really takes off after Halloween. Late November brings major gift shopping traffic with popular promotions like Cyber Monday.
In December, shoppers continue their search for gifts and Christmas essentials including ornaments, stockings, and wreaths. By mid-month, shoppers turn their search to last-minute giftables that include fast delivery options as well as small items that make great stocking stuffers. With Christmas parties and the new year on the horizon, shoppers also start looking for shimmering party wear and practical staples like activewear, planners, calendars, and storage to prep for the year ahead. Late December is also a popular time for self-gifting.
Dates to watch:
14th October: Thanksgiving (CA)
14th-20th October: Etsy's Halloween sale. Schedule a sale.
31st October: Halloween
5th November: Bonfire Night (UK)
28th November: Thanksgiving (US)
26th November - 3rd December: Etsy's Cyber Sales Event. Schedule a sale.
6th December: St. Nicholas Day (DE and much of Europe)
13th December: Christmas Jumper Day (UK)
21st December: Winter solstice
22nd-30th December: Hanukkah
24th December: Christmas Eve
25th December: Christmas Day
26th December: Kwanzaa, Boxing Day (UK, CA, AU) Second Christmas Day (DE)
31st December: New Year's Eve
How are you styling your shop for the season? Share in the comments below.