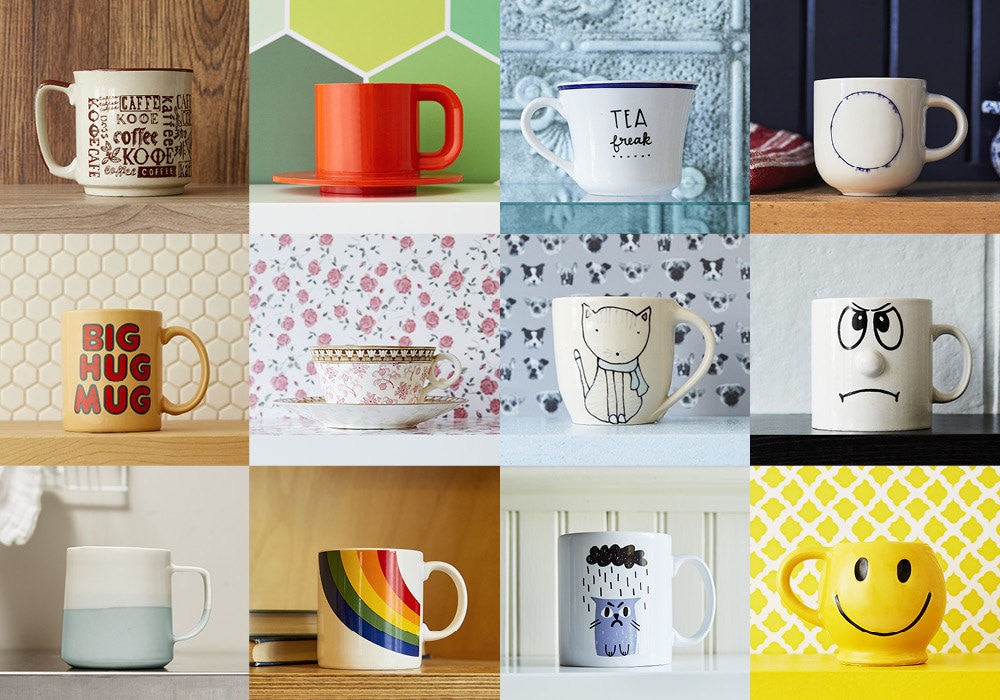 Shoppers from around the world come to Etsy to purchase goods that can't be found anywhere else. They look for items from Etsy shops that allow them to express their distinct personalities and individual preferences. Today, Etsy is launching a new global brand campaign that celebrates those individual qualities that make each of us special — and you can be a part of it.
We're excited to announce Difference Makes Us, a campaign that highlights the many ways that Etsy allows us all to express our creativity and the differences that make us unique. The Difference Makes Us campaign speaks to the breadth of distinct products available on Etsy and celebrates the individual tastes and expressions that make us all who we are.
The campaign, which will be promoted through a series of digital, video and social media placements, highlights how Etsy fits into the daily lives of people around the world, from the time they wake up to the time they go to bed. A series of videos offers a glimpse into the different lives that items on Etsy go on to inhabit — and the varied stories they tell about the people who buy them. Throughout the campaign, we'll also be featuring content created by the Etsy community. Read on to find out how you can take part to promote your shop.
Join In on Social Media
Starting today, you are invited to share your products — and the creative stories behind them — on Instagram and other social media channels with the hashtag #DifferenceMakesUs. Each week, we'll announce opportunities for you to take part in the campaign by posting weekly photo challenges on the @EtsySuccess Instagram channel. Join in for a chance to have photos of your items featured on Etsy's global Instagram accounts. To be considered, be sure to use the hashtags #DifferenceMakesUs and #EtsySuccess on your Instagram posts.
Just as the campaign will highlight the diverse tastes and expressions of the Etsy community, the photos you share should showcase the uniqueness of your items and reflect your brand's individual point of view. To help your products stand out to potential customers browsing the #DifferenceMakesUs feed — and improve your chances of getting featured — consider these four tips when photographing your items.
1. Use Bright, Natural Images

Use natural light to capture clean, bright images. Avoid over-editing your photos and keep the use of filters to a minimum. Crop your images to fit within a square layout; 1080 x 1080 pixels is an ideal size for Instagram.
2. Highlight Details

Bring the special details of your products into focus. Highlight the patterns, stitches and finishes you've so carefully considered.
3. Use Lifestyle Shots

Style your products in a real environment to show how they're worn or used. Consider photographing your product on a model or in a lifestyle setting.
4. Show Your Process

Share a peek into your creative work, showing how your hands have touched the items you create or curate.
Over the next few months, Etsy's promotions online and on social media will raise awareness of the #DifferenceMakesUs hashtag, driving buyers to check out the posts shared on Instagram and other social media channels. By participating in the campaign, you'll potentially reach a new global audience interested in the diverse array of goods available on Etsy.
Put Your Own Twist on the Videos
You can also take part in this campaign by recreating a favorite scene from the Difference Makes Us campaign videos, using products from your own shop. Upload your videos here by November 7 for a chance to be featured in future campaign videos.
Promote Your Etsy Team
Are you managing the social media accounts for your Etsy Team? Bolster your marketing efforts by coordinating a Difference Makes Us campaign with your team members. Here's how:
Share our weekly hashtag challenges with your members and ask them to post using #DifferenceMakesUs and your team's hashtag. Follow @EtsySuccess on Instagram for weekly reminders.
As your members start sharing, highlight their posts on your team's social accounts to encourage participation and show the world the creativity of your team's work.
Bonus for Etsy Sellers
We've partnered with Canva to provide you with an easy template for creating a customised shop cover photo and social media images. If you'd like, you can refresh your shop's look to celebrate all that makes your items special. Learn more and try out the templates.
What makes your brand unique? Share with us in the comments below.