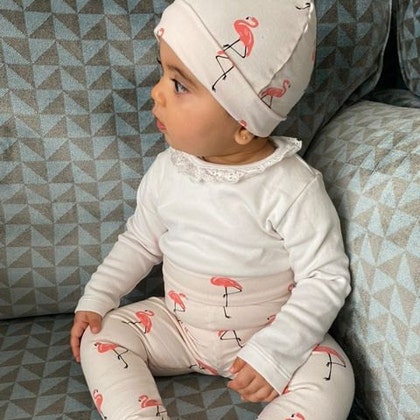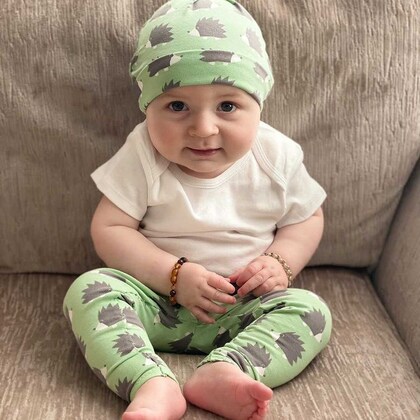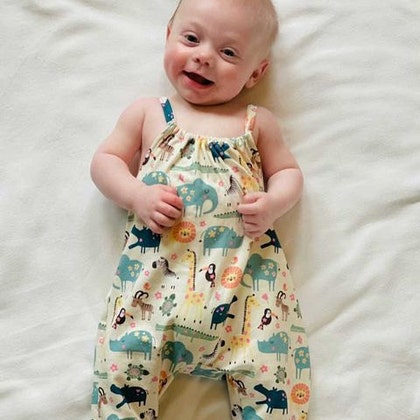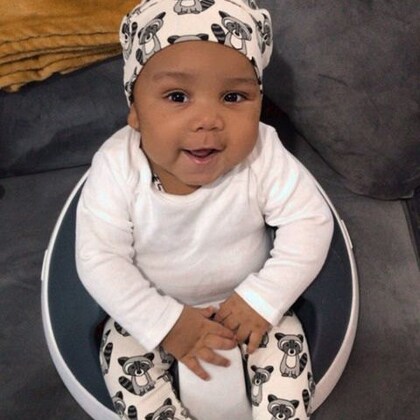 Announcement Welcome to Miss Peacock's Makes! 🦚

Our main value as a company is to be as ecofriendly as we can be. When you bring a baby into the world, you want the very best for them, so let's together protect our amazing home 🌎🌍🌏🏡

Just as important to us is our gender neutral product range. In 2021 we believe it very important that we do not continue potential limiting gender stereotypes. Can girls really not like cars? Can boys really not like flowers? At Miss Peacock's Makes we believe in true gender equality and affording all our young people free choice to allow for them to flourish into the best person they can be, with no restrictions.

But gender neutral does not mean plain and boring at Miss Peacock's Makes. You will find no plain white clothing here. All our designs are big, bold and beautiful!

We are by no means the cheapest option out there, but we believe that protecting our planet and the people within the supply chain is worth the extra cost 💚

GOTS certification:
✅ Saves water 💧
✅ Combats climate change 🌍
✅ Helps farmers feed their families 👨‍👩‍👧
✅ Eliminates hazardous synthetic pesticides ⚠️
✅ Safe working conditions for workers 👩‍🌾
✅ Protect workers' rights 🧑‍🌾

Check out our Facebook and Instagram pages for upcoming products, limited edition products and giveaways: @misspeacocksmakesshop
Announcement
Last updated on
24 Mar, 2021
Welcome to Miss Peacock's Makes! 🦚

Our main value as a company is to be as ecofriendly as we can be. When you bring a baby into the world, you want the very best for them, so let's together protect our amazing home 🌎🌍🌏🏡

Just as important to us is our gender neutral product range. In 2021 we believe it very important that we do not continue potential limiting gender stereotypes. Can girls really not like cars? Can boys really not like flowers? At Miss Peacock's Makes we believe in true gender equality and affording all our young people free choice to allow for them to flourish into the best person they can be, with no restrictions.

But gender neutral does not mean plain and boring at Miss Peacock's Makes. You will find no plain white clothing here. All our designs are big, bold and beautiful!

We are by no means the cheapest option out there, but we believe that protecting our planet and the people within the supply chain is worth the extra cost 💚

GOTS certification:
✅ Saves water 💧
✅ Combats climate change 🌍
✅ Helps farmers feed their families 👨‍👩‍👧
✅ Eliminates hazardous synthetic pesticides ⚠️
✅ Safe working conditions for workers 👩‍🌾
✅ Protect workers' rights 🧑‍🌾

Check out our Facebook and Instagram pages for upcoming products, limited edition products and giveaways: @misspeacocksmakesshop
Handmade, eco-friendly, gender neutral baby gifts
I am Lisa, aka Miss Peacock in the classroom. I am currently a geography teacher who has always cared passionately about the environment and my impact on not only the physical world, but others across it.

I have had a sewing machine for years but have mostly stuck to making tote and makeup bags. During first lockdown I upped my game to making my own clothes (see @misspeacockmakes), due to environmental reasons and being opposed to fast fashion.

Then my sister got pregnant. And I started to make baby clothes. They were soooo cute that I thought - well why not start a little handmade online store embodying everything I care about - being ecofriendly and genderneutral - because girls can like cars 🚗 and boys can like flowers 💐 #feminism
Accepted payment methods
Accepts Etsy Gift Cards and Etsy Credits
More information
Last updated on
19 Feb, 2021
Frequently asked questions
Care instructions
All our clothing products are fitted with care instructions on the label. Please note that our products are not to be used as nightwear and are to be kept away from fire.
Custom and personalised orders
Please contact us in regards to custom and personalised orders and we will try our best to accommodate any requests
Sizing details
All our baby clothing is UK sized and we currently offer from newborn size to 9-12 months.