Shop the season's brightest finds, freshly picked by Etsy and Whole Foods Market ®.
See All Curated Picks for Summer Brights →
"I noticed a lack of eco-friendly, high-quality, and fashionable storage solutions on the market, so I created my own."
See All Curated Picks for Outdoor Entertaining →
"It's a delightful thing to be able to earn income from working with your hands and your family while doing things you love."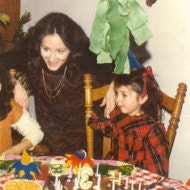 See All Curated Picks for Gardening →
"I'm very happy to be running this business full-time, and so grateful to each and every one of my customers who helped make this possible."
Julie Godsey of theFolk on Etsy
in
Austin, Texas
Take creativity home with you.
A Better Bag™
Pick up a limited-edition Whole Foods Market reusable tote designed by an Etsy artist, available in stores now.
Meet Etsy Seller Nate Duval
Nate Duval is an illustrator, printmaker and merch-maker. From his home studio in Massachusetts, Nate draws and makes collages for a variety of projects. When Nate is not making art, he enjoys listening to records and cooking with his illustrator wife Jennifer, son Leo and their cat Mugatu. Nate loves creating work that gets people to think about something in a new way.
With millions of active sellers and buyers, Etsy is a marketplace where people from around the world connect, both online and offline, to make, sell and buy unique goods. Our mission is to reimagine commerce in ways that build a more fulfilling and lasting world. Etsy is proud to be a certified B Corporation — a new kind of company that uses the power of business to solve social and environmental problems.
+
Whole Foods Market® is the leading natural and organic food retailer with more than 365 stores in the US, Canada and the UK. We're seriously serious about the finest groceries, the highest quality standards and making shopping fun. Oh yeah, we're a mission-driven company, too.
Hungry for recipes, tips, deals and advice?