This artist and illustrator creates charming, one-of-a-kind custom paper dolls and portraits that make perfect wedding gifts.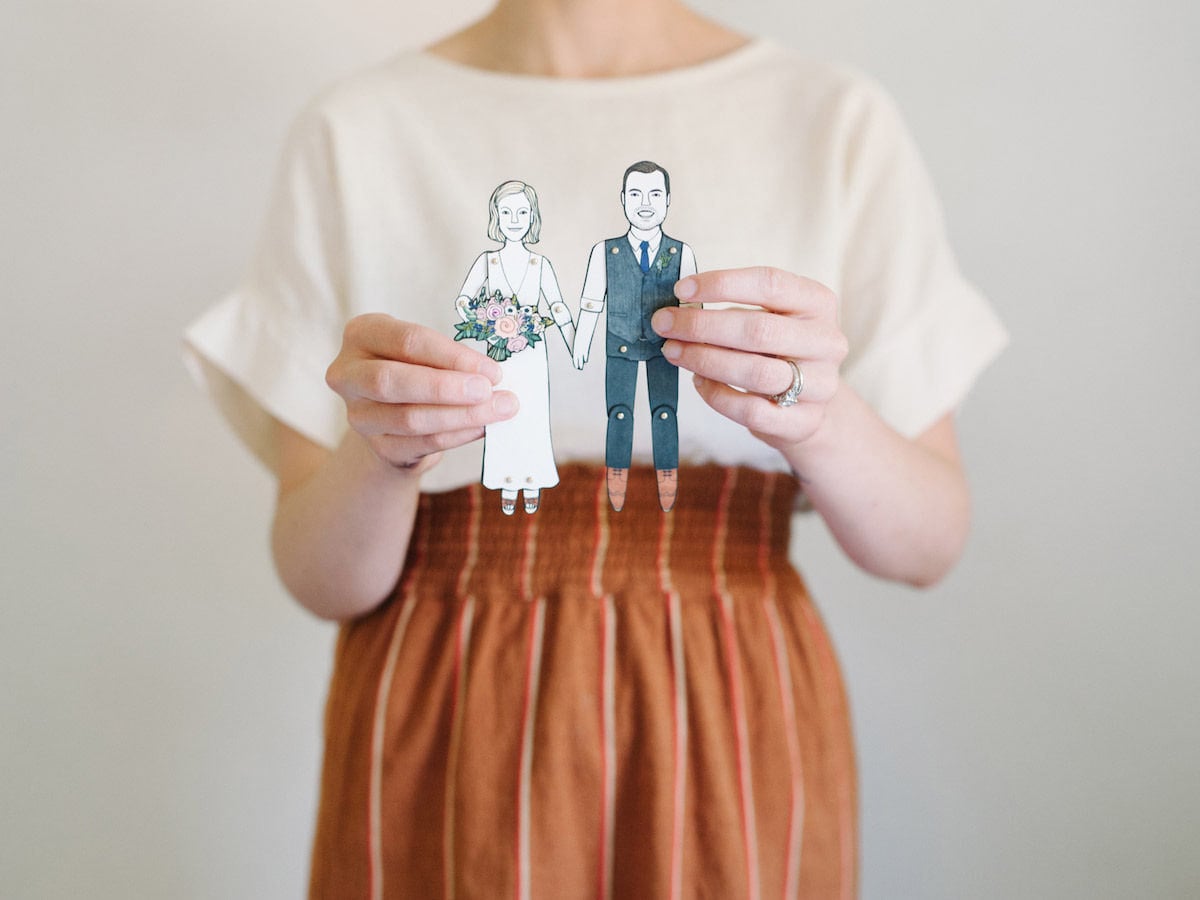 Just as creative couples the world over delight in designing
one-of-a-kind weddings
that express their truest selves, many wedding guests get a similar kick from bypassing the surprise-proof gift registry and seeking out something completely unique to wrap up for their soon-to-wed friends. While there's no shortage of
memorable big-day presents
on Etsy,
Jordan Grace Owens
's eponymous shop is a particularly perfect destination for them. Again and again, her satisfied customers have described a bride unwrapping a box, taking one look at a personalized paper doll set of herself and her partner, and bursting into tears of joy.
Explore the Jordan Grace Owens collection
For the last 10 years, Jordan has channeled her passion for people into her original artwork. Today, from her cozy attic studio in Durham, North Carolina, she sorts through photographs of couples on the brink of the next phase in their lives, and creates highly personalized paper dolls and portraits, all drawn in her signature whimsical style. Jordan's line also includes magnets, t-shirts, screenprinted posters, and original ink drawings, but wedding season remains one of her favorite times of year. "I've heard from couples who loved their dolls so much, they decided to commission a gift set for someone else when their own friends got married," she recalls. "That's always really gratifying, and a reminder of why I love what I do."
Read on to find out how Etsy convos inspired Jordan to focus on custom work, and to discover her process for creating paper dolls—then shop the Jordan Grace Owens collection.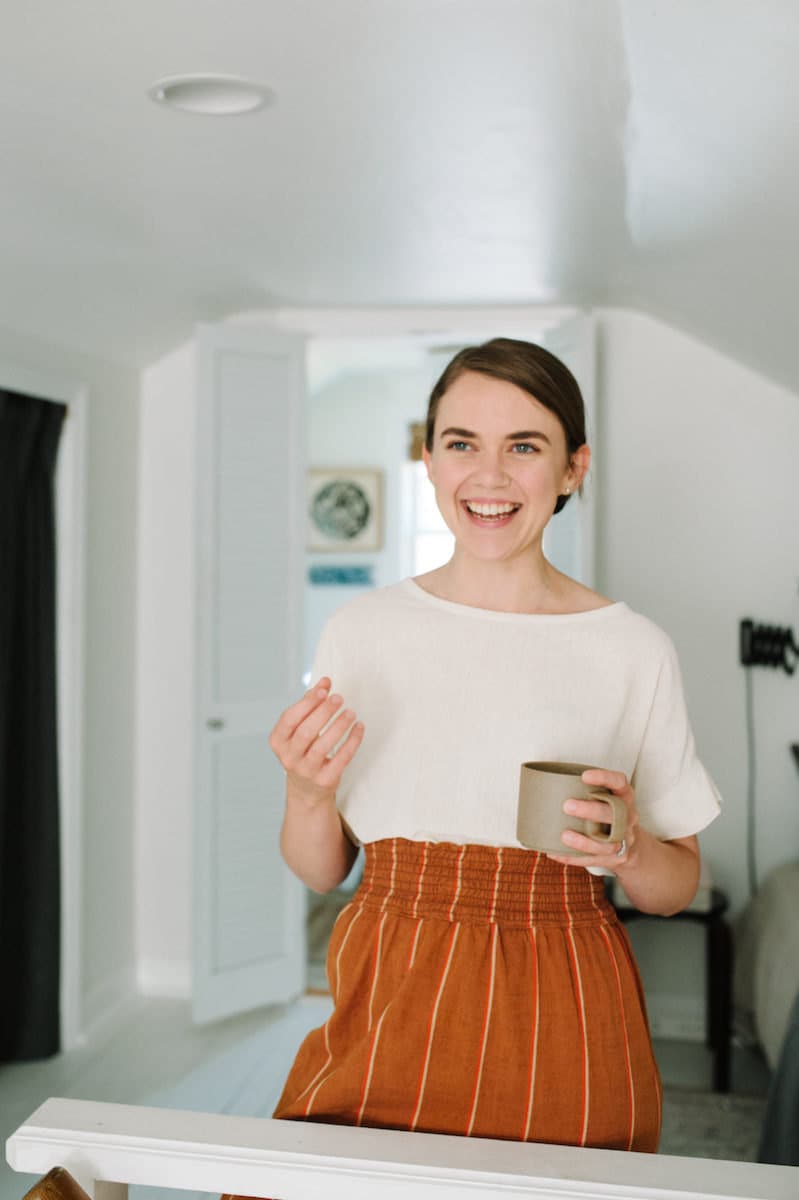 How did you get into creating one-of-a-kind paper dolls and custom portraits?
The first paper dolls I made were for a local art show, and they were about three feet tall, much larger than the ones I do now. When I started making smaller versions for craft shows and to sell on Etsy, the dolls weren't based on real people—they were made-up figures wearing beautiful vintage dresses that I wished that I had, or just imagined. But I found that people were digging through my stashes and looking for dolls that looked like themselves or like their friends, or sending me convos asking, "Do you have any with red hair?" That's what led me to the custom dolls, which were really a launching point for me.
How did the convos with Etsy customers influence your creative process?
My custom work has continued to evolve through a dialogue with my Etsy customers over the years, and their requests really do inspire what I offer. For example, several people contacted me after I drew a set of paper dolls for them and said, "We just had a baby, can we buy an addition to our paper dolls?" That's why I began offering little
newborn paper dolls
, as well as
pets
. I like the idea of a paper doll set as a modular family portrait that can be added to over the years.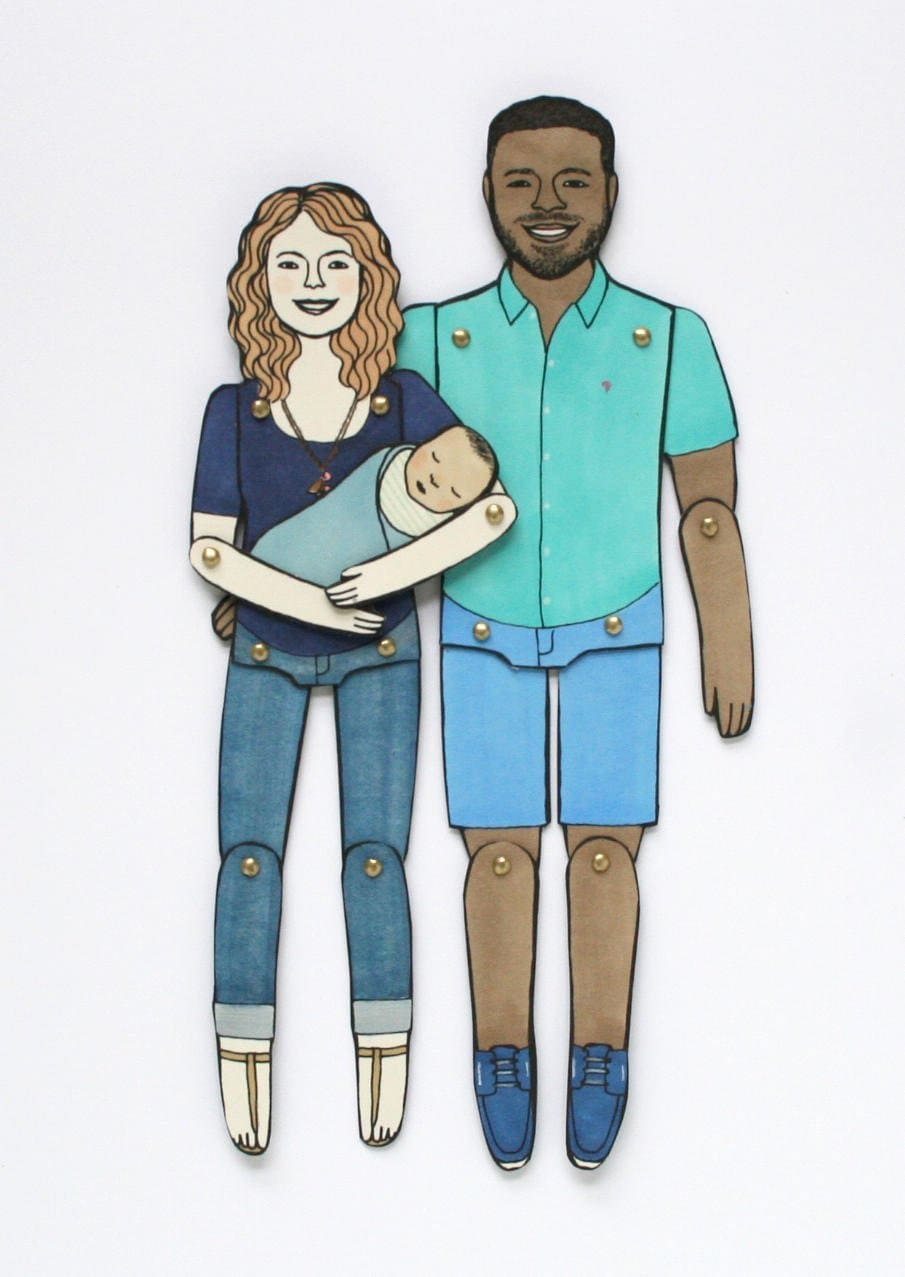 >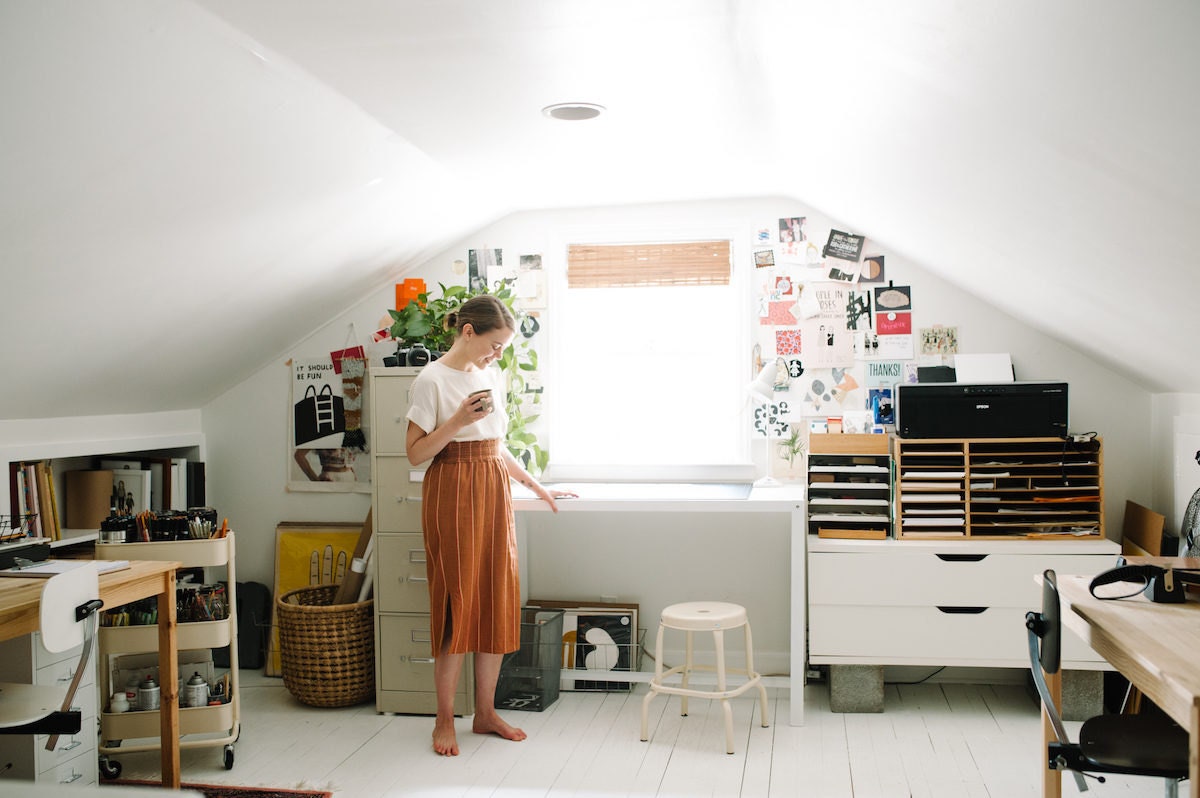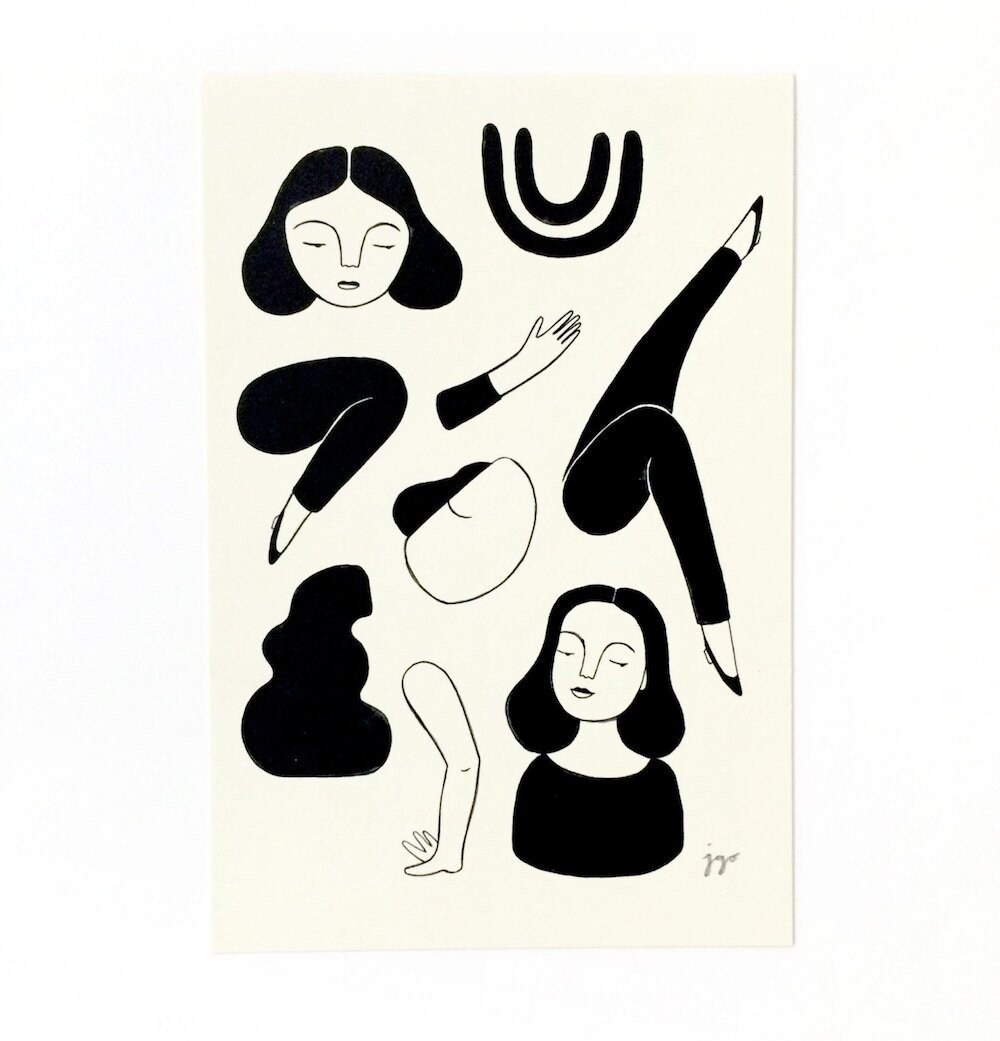 >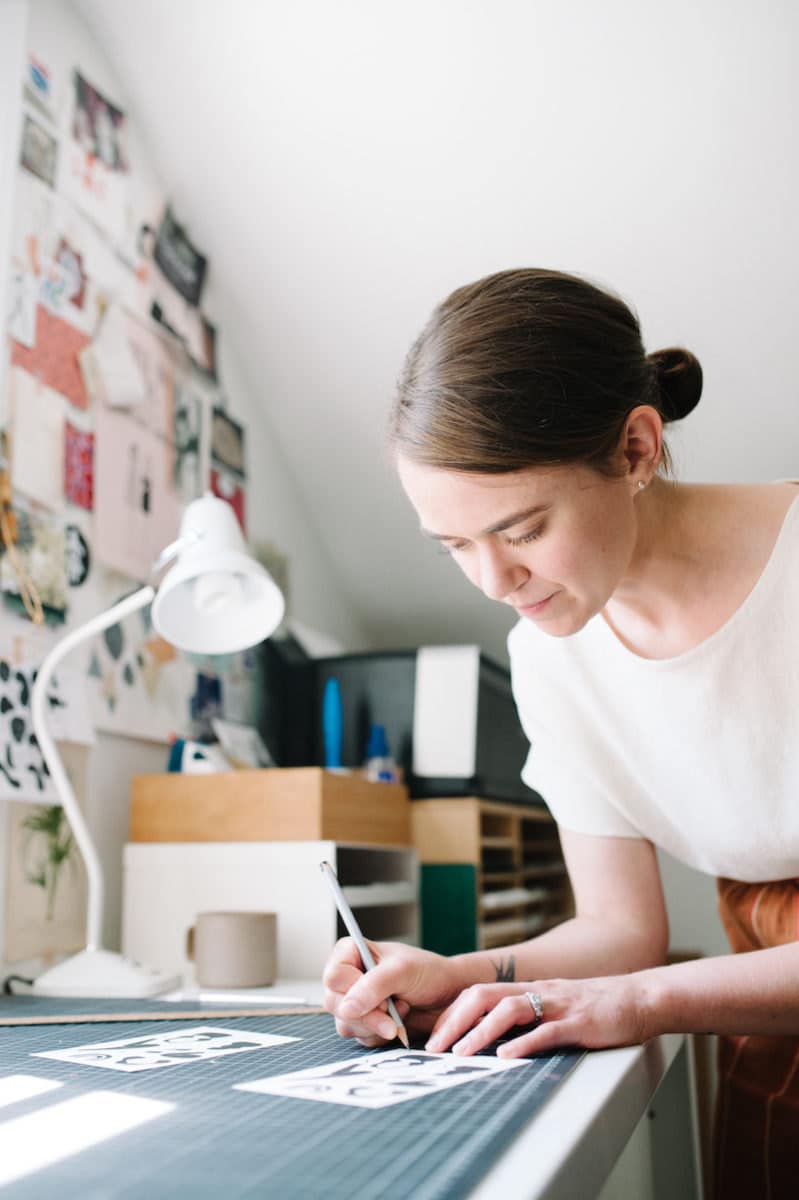 Have you always loved illustrating people?
Yes! As a kid and as an art student, I was really into portraiture and figure drawing. I also love clothes, so it's no surprise I love drawing clothes in different patterns and colors. I think the clothing is one of the most important, distinguishing parts of the
paper doll
, because the bodies are only six or seven inches tall and the faces are small and minimalist. It's fun to see what outfits people decide on.
Can you walk us through the process of making a custom paper doll set?
When someone places an order for paper dolls, I ask that they upload a few different photos: photos of themselves facing the camera and a full body photo that shows an outfit, or a photo of their clothes laid out. I also ask couples to tell me their relative heights if I don't have a photo of them together. Some couples will send me full body photos of themselves. Others prefer to send me photos of their faces, then different photos of their favorite outfits. It's up to me to pull it all together! Once I have all the images, I draw from the photos in pencil, sketching out the paper dolls, and then go over the pencil with tracing paper and pen. I scan that and clean it up a little bit in Photoshop—but not too much, because I still like it to feel hand-drawn. Then I print the outline and color the paper dolls with Prismacolor markers and colored pencils. Once they're colored, I glue an extra layer of black paper to the back, cut out all the pieces, and assemble the dolls using the world's tiniest brads. I always send a photo of the final dolls before I mail them out.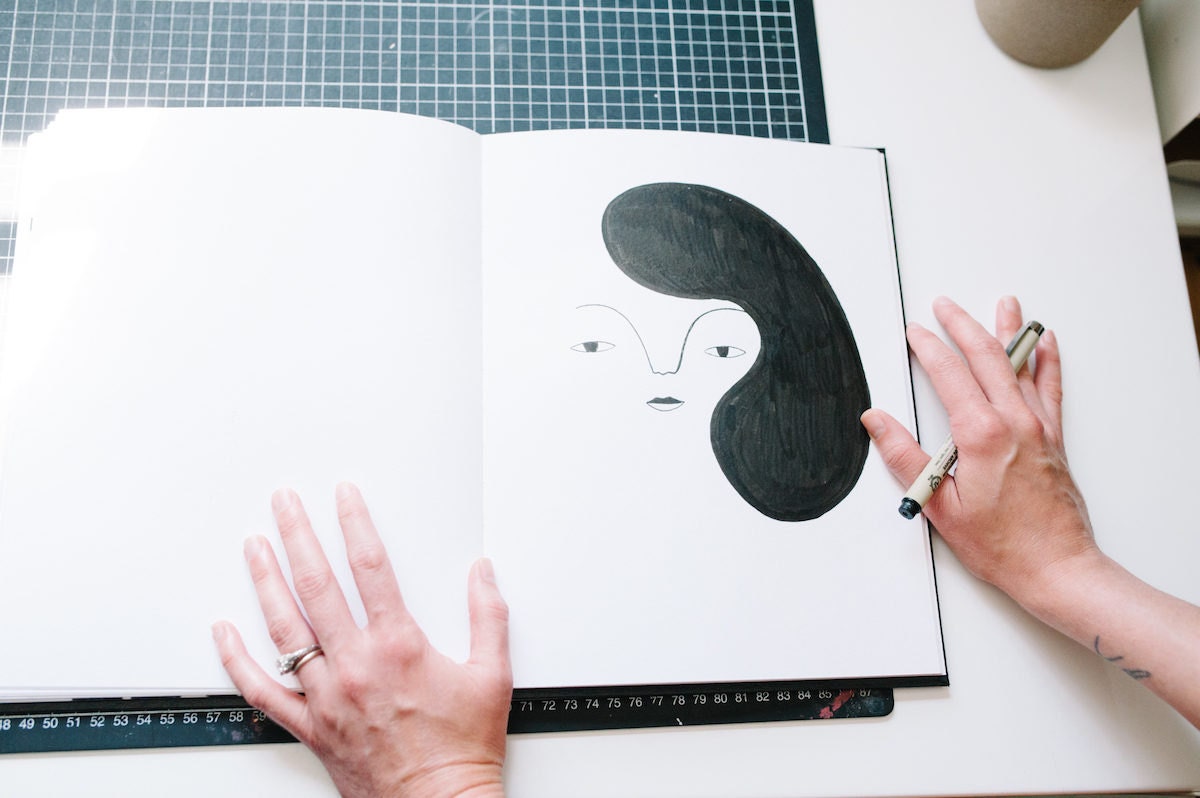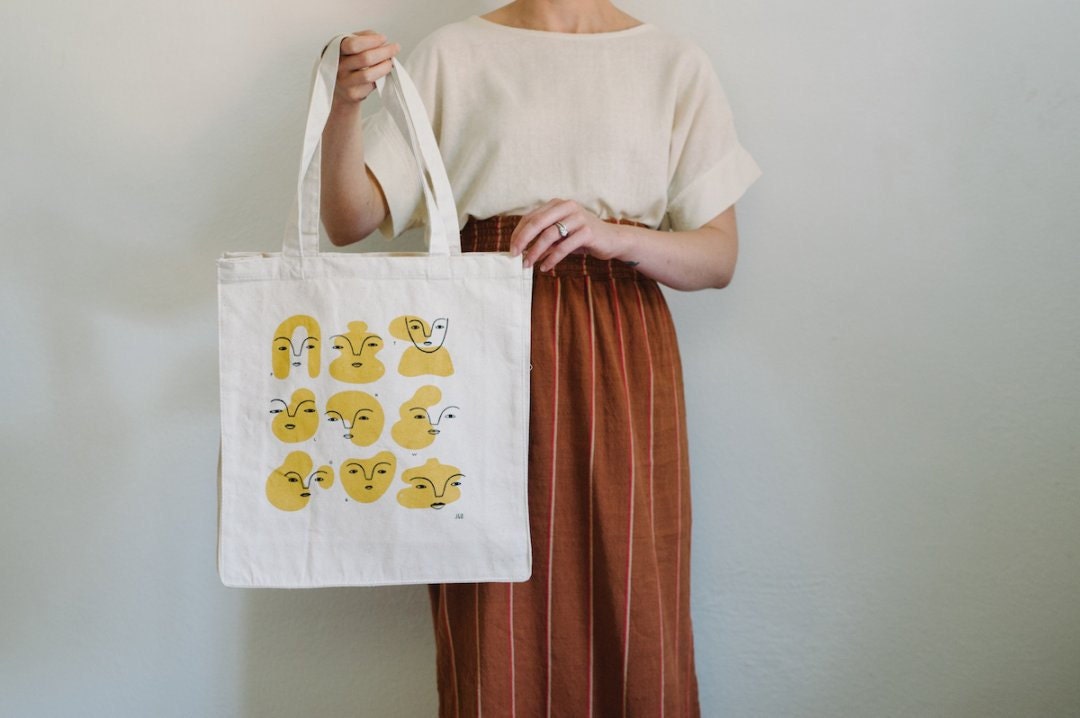 >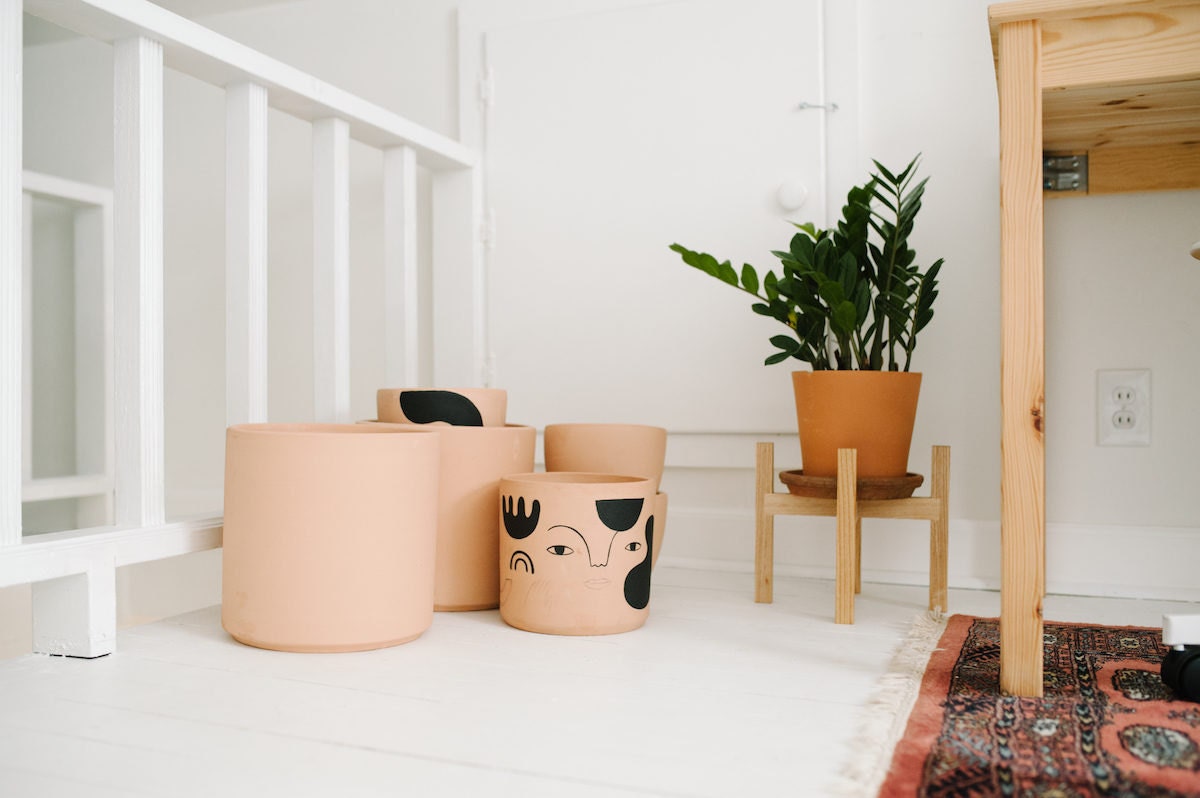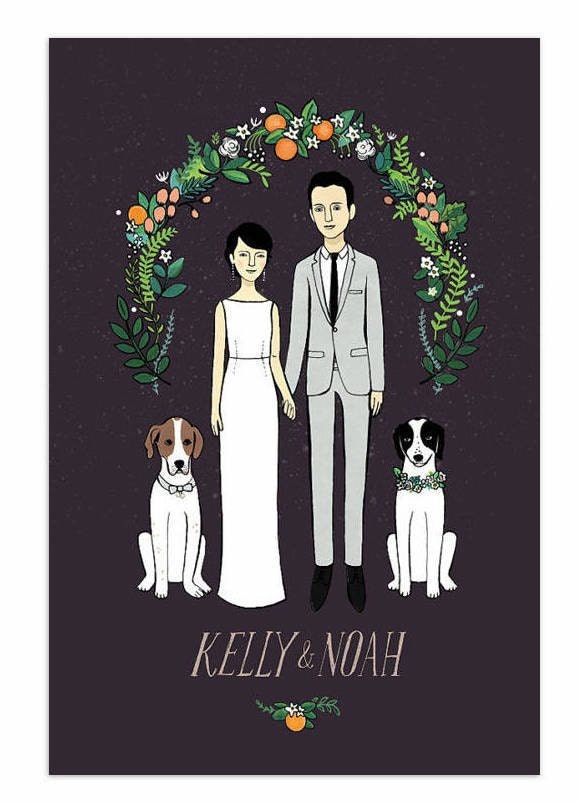 >
What's it like working so closely with brides and grooms on custom portraits and paper doll sets?
It's an honor to have someone trust your work that much. Weddings are such a fun opportunity to get a
portrait
done, because people are celebrating you as a couple, and all your friends and relatives get a chance to see it. I've also had brides or grooms contact me before their wedding to gift a paper doll set to their partner as a surprise, or order them to use as a cake topper. It's a really personal process and I feel like I get a peek into my customers' lives.
Do you recommend paper doll sets as a unique wedding gift?
Definitely. Sometimes it can be difficult to track down all the right photos of a friend or family member, but this way, you can just visit the wedding website and take the photos from there. It makes ordering so much easier, and I think it's a special commemoration of the day. First anniversary gifts are traditionally supposed to be paper, so
my dolls
are a perfect fit for those, too.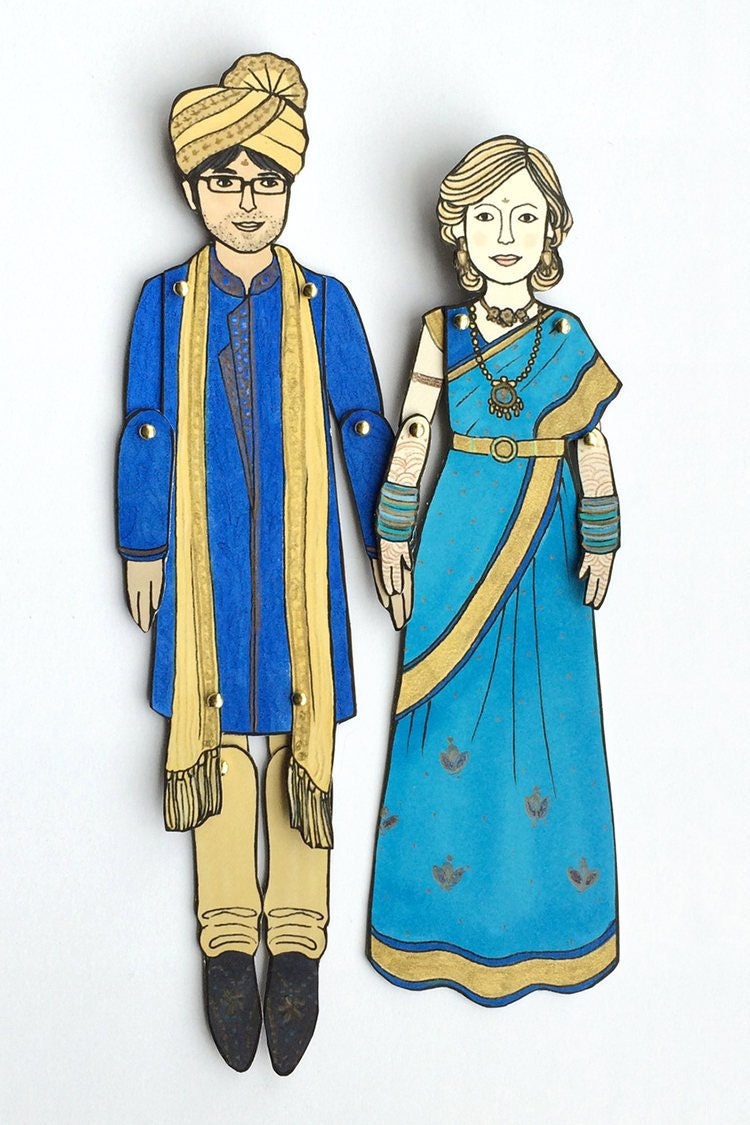 >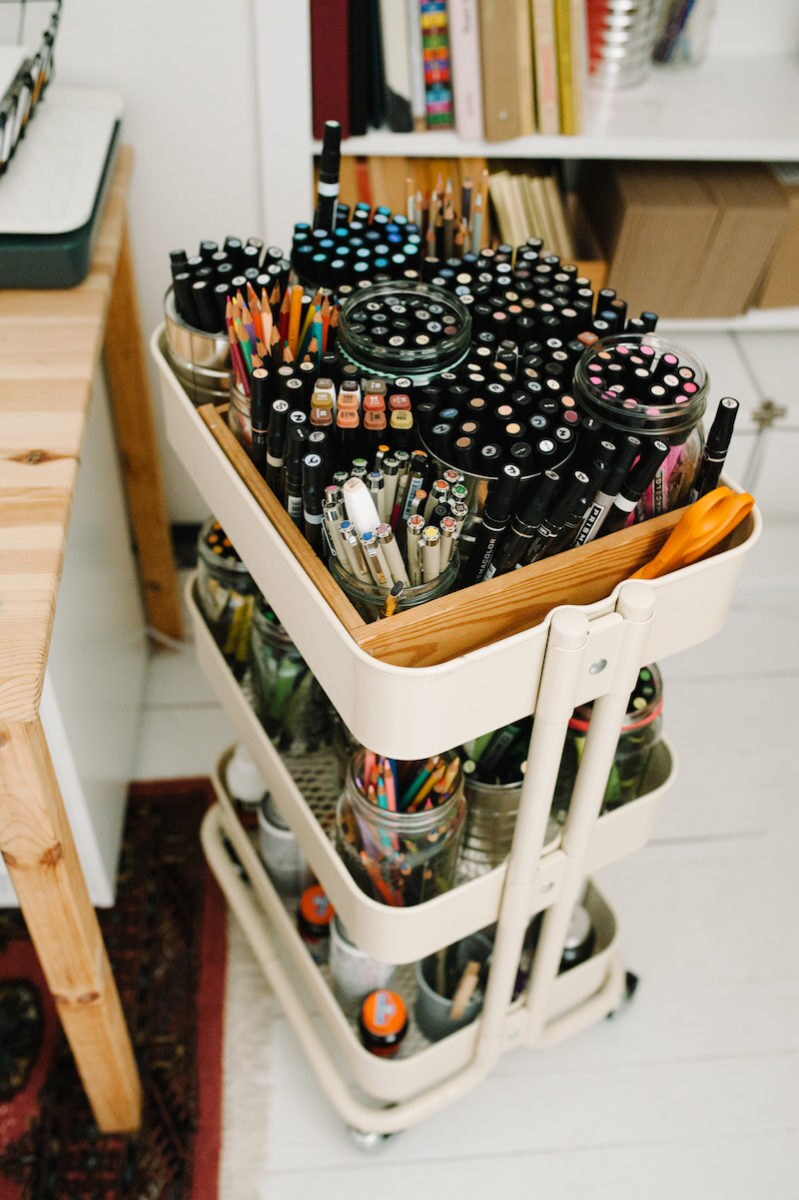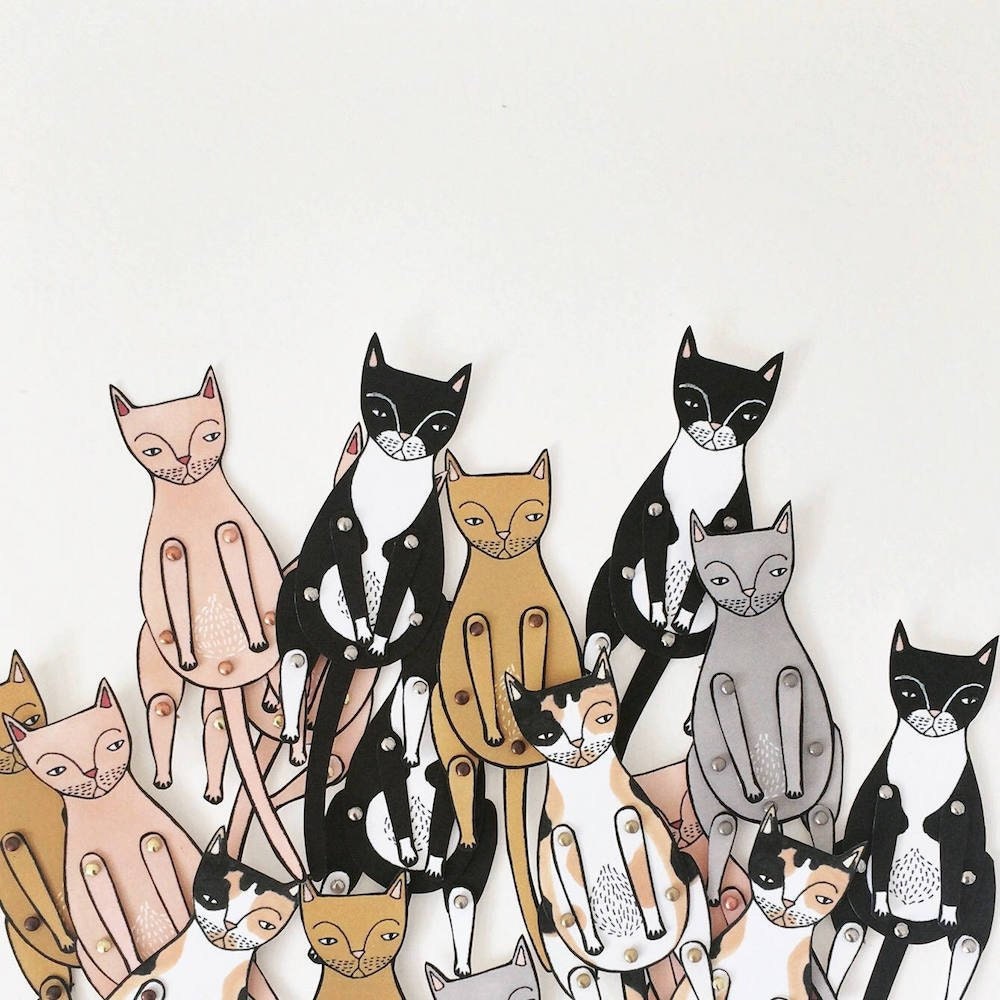 >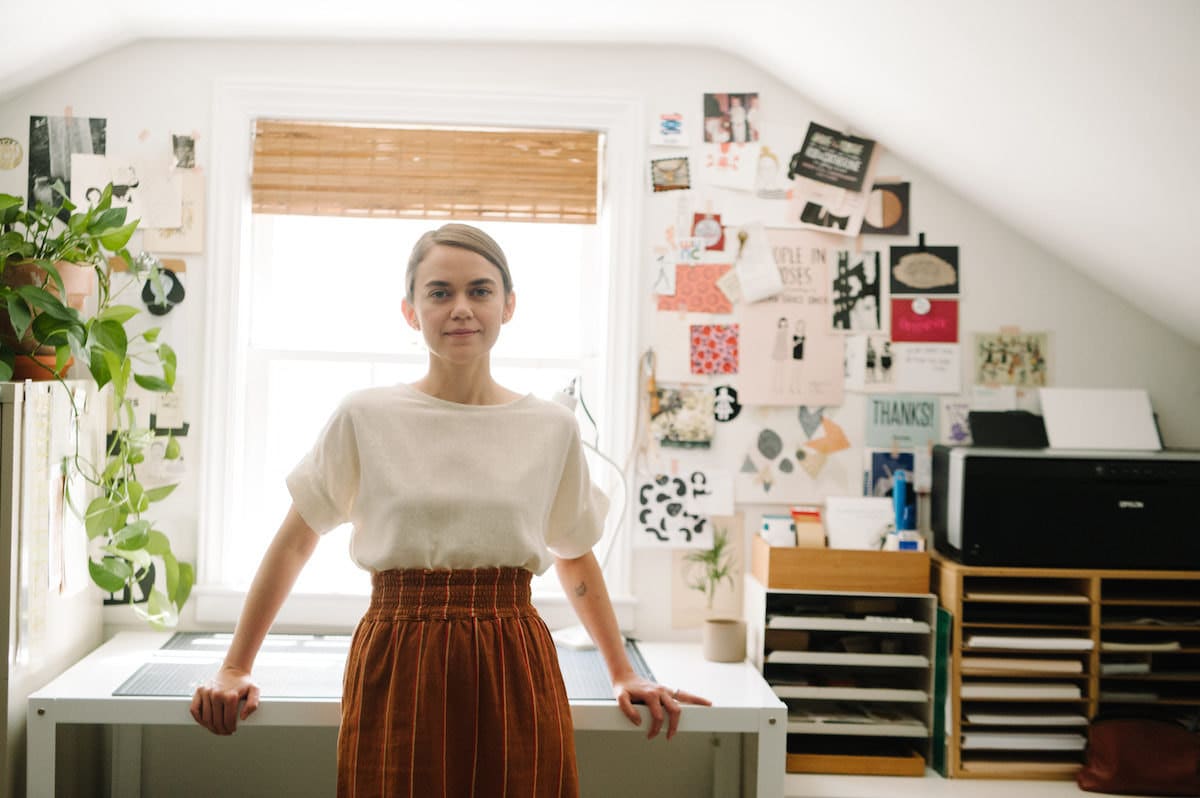 What's next on the horizon for Jordan Grace Owens?
I'm about to list some new t-shirts with my original illustrations of faces and bodies. I'd also love to get more specifically into wedding invitations. I like having deadlines looming, because I'm not the type of person inspiration just comes to—it arrives when I sit down and work at it. Etsy has been such a great way for me to take control of my work, to have a platform where I can make things and sell them directly to people. I accidentally stumbled into this career, but it's a better one than I ever could have imagined.
Follow Jordan Grace Owens on Instagram, Facebook, and Pinterest.
Portrait, studio, and process photographs by Anna Carson DeWitt. Product photographs courtesy of Jordan Grace Owens.