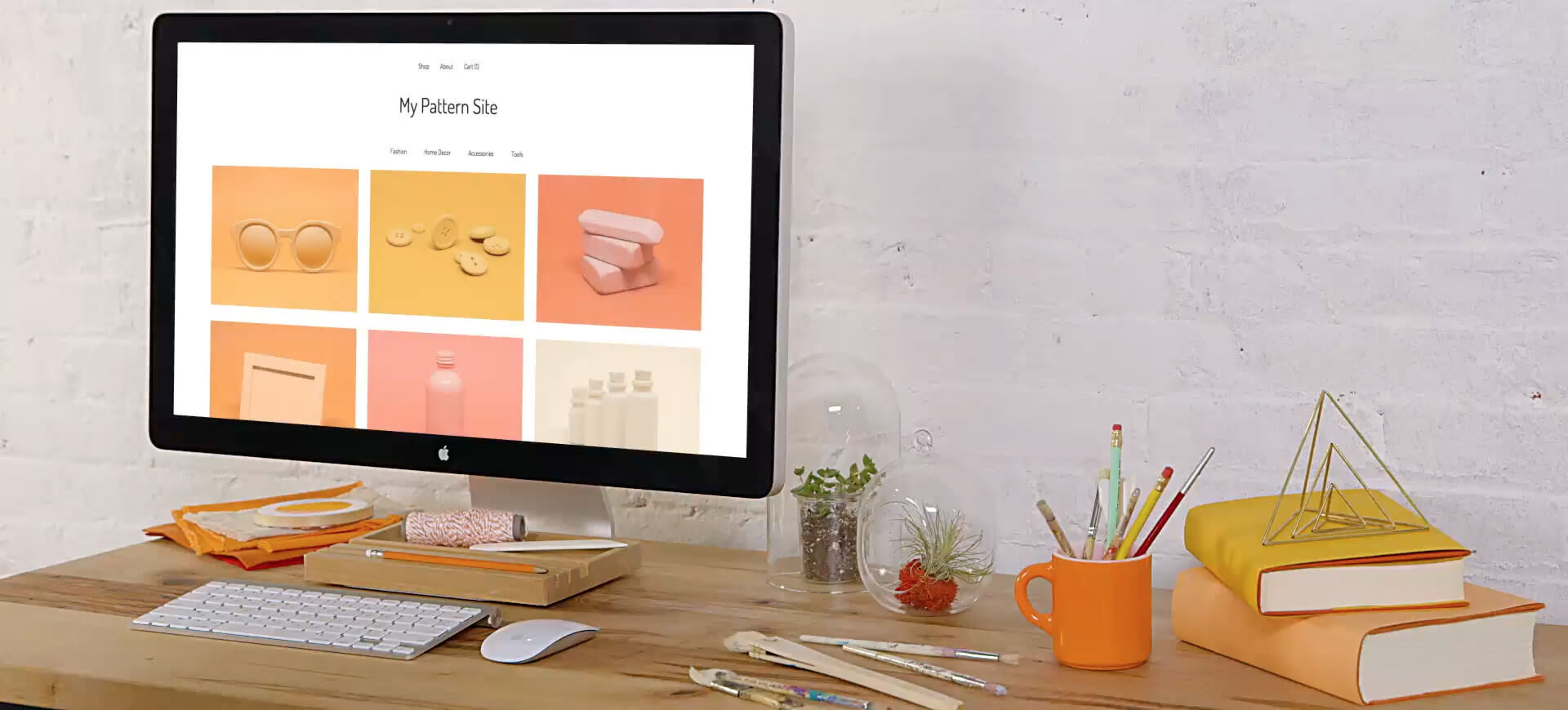 Design your own website, powered by your Etsy shop
Choose a theme and colour palette and we'll create your new site right away, using your existing shop and listing details. You can then customise it to your creative heart's content.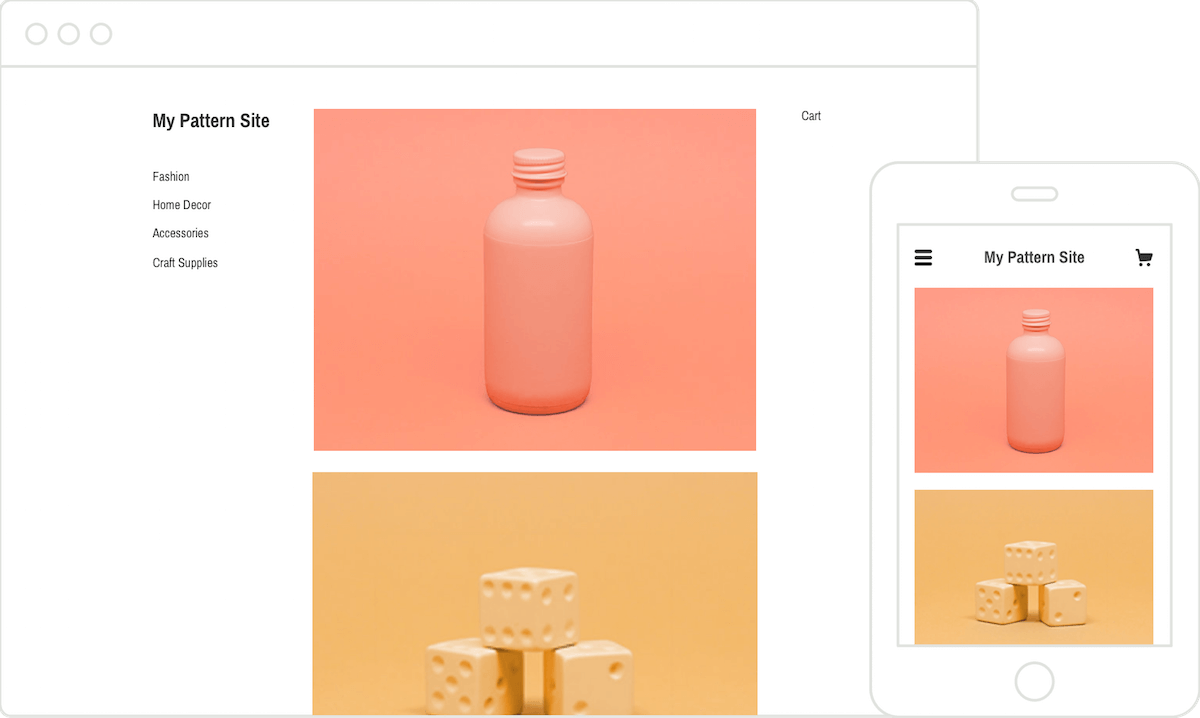 It's all about you
Create a site that's less Etsy and more you by showcasing your brand and items however you'd like.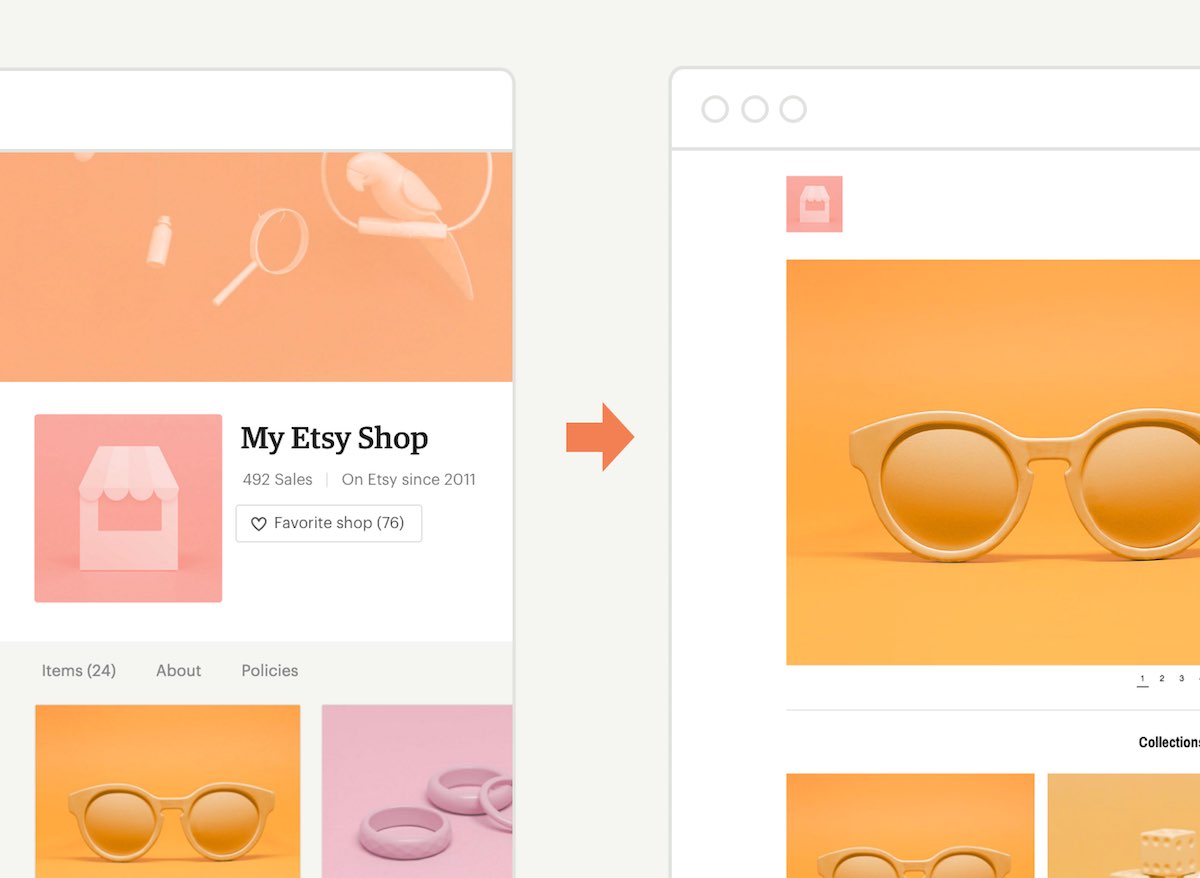 Two shops in one
Manage your Etsy shop and your Pattern site from the same place. Your inventory syncs automatically and you can process and ship orders just like you do now.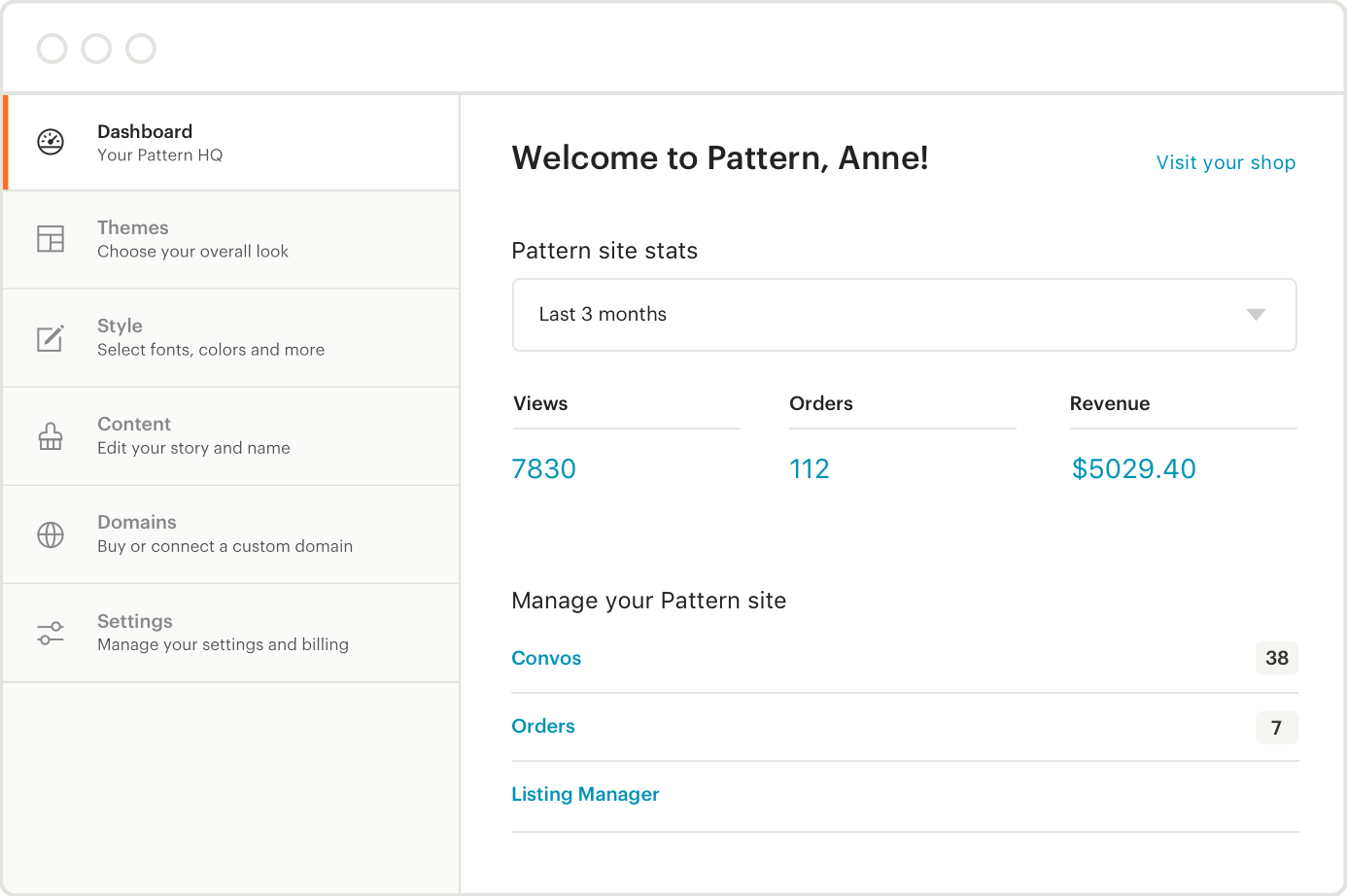 Built for your future
With extensive stats and built-in mobile and search engine optimisation, your Pattern site starts working for you on day one.
So much more than a new look
Payment processing
Buyers can check out and pay just like they do from your Etsy shop. The transaction fee is the same too—just 3.5%.
Custom domains
Get the URL you've always wanted or connect your Pattern site to one you already own.
Data to nerd out on
Access abundant stats and analytical tools to keep your business growing.
Unlimited listings
Every listing you add to your Etsy shop will automatically be added to your Pattern site, with no additional listing fees.
Made for mobile
Your site will always look nice, on any device.
No storage limits
Add all the awesome you'd like—there's plenty of room for it.