This genuine gemstone Rainbow Chakra bracelet has been lovingly created and charged with Reiki energy.
It is made up of 6mm gemstone beads, arranged in groups of 5 (groups of 3, 5 and 7 are believed to be most auspicious).
There are believed to be 7 major Chakras running from the base of the spine to the crown of the head, each corresponding to a certain area of the body. These Chakras are believed to be responsible for directing energy throughout the body to different organs, nerves and muscles.

Each Chakra is believed to spin at a different frequency.
When a Chakra spins at its perfect frequency the body radiates perfect health; emotions are centred and balanced and we enjoy a deep sense of peace.
However, if we lead an unhealthy lifestyle our chakras can fall out of frequency or become blocked. This causes a disruption to the body's energy flow and we either fall prey to illnesses, feel under par, or lose our emotional equilibrium. 

Chakras are stimulated by energy vibrations, similar to those found to resonate within crystals. Crystals can thus be used in a similar way to a tuning fork, to realign the body's vibrations.
I have chosen the following gemstones to represent each chakra according to its assigned colour, and linked to the part of the body it acts upon.
7th Crown Chakra: Amethyst
6th Third Eye Chakra: lapis Lazuli/Sodalite
5th Throat Chakra: Blue Agate
4th Heart Chakra: Aventurine
3rd Solar Plexus Chakra: Yellow Jade
2nd Sacral Chakra: Carnelian
1st Base Chakra: Red Jasper
Although these Gemstones have been carefully chosen to correspond with specific Chakras, they also are believed to possess their own intrinsic properties, so that additionally you can benefit from these properties.
Amethyst is believed to reduce stress and promote calm, bringing peace, it also offers powerful pain relief.
Sodalite's , subtle and soothing energies, perhaps to encourage you to adopt a less frantic lifestyle.
Lapis Lazuli can be worn by those who wish to communicate clearly to those in Authority, and enable the truth of a situation to be revealed.
Blue Agate is said to help improve memory and concentration and to encourage honesty. It is purported to promote strength and increase stamina while also curing insomnia
Aventurine has long been known as the 'Gambler's Stone' and is believed to bring luck, particularly in games of chance. It is also believed to attract prosperity, and to reduce stress.
Energetic Yellow Jade symbolises wealth, good fortune, friendship, and loyalty, it's sunny yellow hues revitalising and stimulating, symbolising joy and happiness.
Carnelian is thought to bring passion, motivation and a sense of well being to the wearer. It is also associated with openness and receptiveness leading to harmony.
Red Jasper is believed to encourage personal bravery and foster independence. It is also said to help people to speak out as it is considered to be a stone of fairness and justice.
Creating Your Bracelet
Each bracelet consists of semi precious gemstone beads, with spacer beads defining each group of gemstones.
I generally use Swarovski types pacers, as the multi faceted nature of them reflects light and meaning, although should you prefer, small silver plated or hematite spacers can be substituted, or omitted entirely, just let me know when you place your order.
Throughout the process of creating your bracelet, I will be in contact with you to check your exact requirement, I want you to be as happy with your bracelet as possible
Your bracelet can be made in one of two ways to suit your preferences and lifestyle.
Select either your size of adjustable bracelet from the drop down menu, or choose memory wire (one standard
Option1
Your bracelet can be created using a single coil of memory wire, which keeps its more rigid circular shape, and gives a look rather like a bangle. It gives a very delicate, dainty look to the bracelet, and is probably more suited to a female wrist.
This bracelet will fasten with a toggle, magnetic or lobster clasp with extender chain.
Due to the pre-set diameter of the memory wire, this bracelet comes in just one size that expands to fit your wrist, with the aid of a small extender chain.
Option 2
Your bracelet can be made on non stretch beading thread, with a lobster
claw or toggle closure. These bracelets are adjustable, but can be made to fit perfectly.
Prices vary according to size, as larger bracelets require more gemstones.
The following sizes are available from the drop down menu:
Lady S: 6.5"
Lady M: 7"
Lady L: 7.5"
Lady XL: 8"
Male S: 7.5"
Male M: 8"
Male L: 8.5"
Male XL: 9"
The finishing touch is the addition of a charm of your choice.
Maybe you would like 2 stars which match the earrings perfectly, or you might prefer a Triquetra (an ancient celtic knot) a Hamsa Hand, Pentacle, Buddha, Dove and branch, OM or Peace symbol instead.
Simply let me know which option you prefer in the drop down menu.
If you would like a charm not mentioned, select "own choice" from the drop down menu, and follow this link to see the full range of available charms
https://www.etsy.com/uk/listing/227397686/add-on-charms-for-purchased-bracelets?ref=shop_home_active_1
Once you have found the charm you would like, convo me its number to let me know your choice
*You do not have to pay extra
for this first charm, it is included in the price of your bracelet*
If, however, you would like an additional charm, you can purchase your choice as an "add on" from the same page, where instructions can be found.
Don't worry if it seems rather complicated, just contact me and I'll help you through the process!
Whichever you choose, all of these charms are wonderfully protective, peaceful and spiritual symbols that fit beautifully with this bracelet.
Should you wish, you can also order a pair of matching chakra earrings (pierced ears only) for an additional £3 (sold separately at £3.50) although I am afraid I can only offer these with star charms, as they are just the right size charms to balance beautifully.
Chose from the drop down menu above to select your charm preference and to add the earrings to your order, should you wish.
If you have any further questions that are not covered, please do not hesitate to message me.
As each piece is made to order,
Finally, your bracelet will be charged with Reiki, and presented to you in a beautiful organza bag, along with an explanatory leaflet.
So, whether you prefer the bracelet and earrings, or just the bracelet, this jewellery should balance body and soul, as well as matching every outfit!
** Every item in my shop is custom made to order, exactly to your requirement, and I can happily accommodate most requests or changes.
However, please be aware that this means an order can take up to 10-14 days to create, before shipping. **
* Please Note: The healing properties mentioned in this listing relate to folklore and metaphysical beliefs, and are not intended to replace the advice or treatment of your medical practitioner.
If you have concerns about your physical or mental health, please consult your doctor, dentist or hospital immediately.
Wearing gemstones does not release you from responsibility for your own actions, eg Wearing an Exam and School Success bracelet won't get you the grades if you don't attend class or put in the work!
Learn more about the shop and process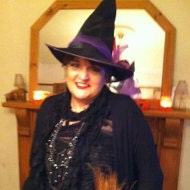 Welsh Witch
Frequently asked questions about MagicMixes
Genuine Semi Precious Gemstone Chakra Bracelet, earings also available to matchi
---
Overview
Handmade item
Materials:

Gemstones, Precious, Amethyst, Red Jasper, Yellow Jade, Carnelian, Aventurine, Blue Lace Agate, Sodalite, Organza Bag, elasticated, Toggle Clasp, Lobster Clasp

Made to order
Ships worldwide from

United Kingdom

Feedback: 164 reviews
Favorited by: 11 people
Listed on Jan 10, 2017
118 views