Hello!
My name is Natalia and I welcome you to watch my video on creative candle making!
http://www.youtube.com/watch?v=wngx8Yut9Dc
----------
Carved candles are created according to the 16th century technology.
This candle is a stunning unique carved candle, which is a piece of art even when it is not burning. And when it is, it floods the room with soft and colorful light coming from its numerous curves.
The height of this carved candle 6.7 inches (17 cm), weight about 1.3 pounds (700grams).
Estimated burn time for a candle - 80 hours.
----------
The roots of manufacturing carved candles dates back to the 16th century, when the elegant BAROQUE period evolved and created amazing masterpieces. The technique of creating a carved candle is quite complicated, but the results are always worth the effort:
1. The first step is to dip the cast of hard paraffin into liquid colorful paraffin. It is necessary to monitor the temperature of the liquid paraffin during the dipping. If the paraffin is not hot enough, it will harden too fast and it will make it impossible for you to carve it.
2. The second step is the actual carving. This is the most creative and fascinating part of the candle preparation – now the artist's imagination will be unleashed and fascinating shapes will be brought to reality. Carving a candle can be done only with special tools. The artist needs to decide on the design in advance, in order for his motions to be quick and exact, since one has only a quarter of hour before the candle cools down and hardens.
3. The third and the last step is to dip the carved candle into a special acrylic lacquer in order to create shine and protect the prepared candle from the outer cold and hot damages, as well as from the dust accumulation.
The result is a stunning unique candle, a truly masterpiece even when it is not burning. When you light out a carved candle, the room will be flooded with soft and colorful light due to its numerous curves.
----------
IMPORTANT INFORMATION:
Dear customer,
I want my carved candles to always arrive in time to become a beautiful gift for your loved ones or even for yourself, so please make sure you take into consideration the delivery period for your order:
1) I promise to make and send you your candle in 1-3 working days.
2) Delivery to the U.S. from Israel takes 2-2.5 weeks.
Delivery to Australia takes 2.5-3 weeks (sometimes 2 weeks, but I cannot promise it)
Delivery to Europe takes 1-1.5 weeks.
----------
Each candle before being shipped to the owner is carefully packaged in a specially reinforced box. I guarantee that everyone will receive the order in its perfect condition. And the best proof to it is reviews of my customers:
- The candle arrived safely in the US and was well packaged. Thank you!
- Loved my candle I got It for my mam for being a good mother and she loves it too shipping great safe packaging couldn't have been more pleased thankyou very much :)
- Very pretty candle wanted for a Mother's Day gift. It was well packaged and had been well made. Thank you.
----------
If you would like to know more about my story and to be a spectator of my life in pictures, you're invited to join my Instagram and Facebook accounts. If on Facebook you will see the artist side of me, my creations and ideas, my Instagram account will invite you into my personal space. I love people and sharing beautiful and interesting moments of my life as an artist and as a person.
Facebook: http://www.facebook.com/primacandle
Instagram: you can find me by name "primacandle"
Let's become friends and enjoy life together!
----------
Thanks for visiting my candle shop:
http://www.etsy.com/shop/primacandle
Learn more about the shop and process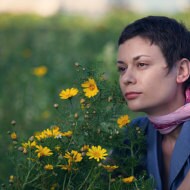 Natalia Burikov
Carved candle - Carved candles - Unique candles - Primacandle candles
---
Overview
Handmade item
Materials:

Wax, acrylic lacquer, paraffin

Ships worldwide from

Israel

Feedback: 1516 reviews
Favorited by: 1138 people