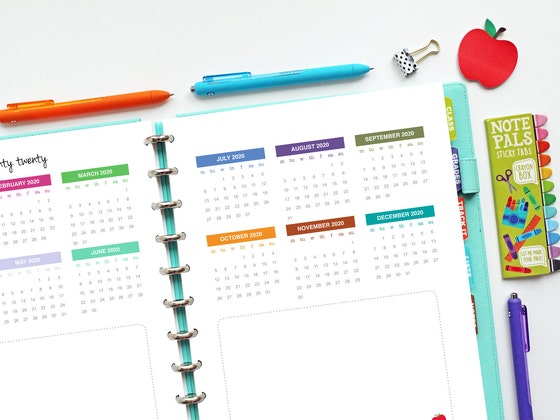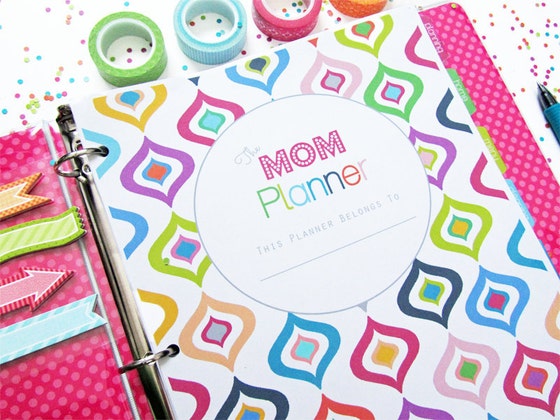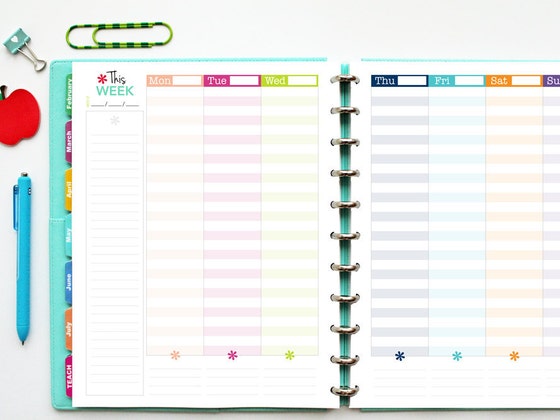 Announcement WELCOME! CLAH offers PDF Digital Download Household Binders and Planner Inserts to help you organize your life and your home! Follow me on Instagram @cleanlifeandhome for updates!

[ Please note: Everything in my shop is available as a PDF Digital Download only. ]

MAKE IT YOUR OWN! Printable planners are great for everyone! You can mix and match planners and pages to create a one-of-a-kind planner that works perfectly for you. Since you're printing at home you get to choose what goes in your binder or planner. PLANNERS MAKE GREAT GIFTS - You can put together a collection of recipes to give as a bridal shower gift or create a pregnancy planner for a special mother-to-be.

♥︎ For more about my planners and FREE printables visit: 
http://www.cleanlifeandhome.com
---------------------------------
BUSINESS HOURS

▶︎ Hours are vary and are limited by my little ones :)

FORMAT // SPECS

▶︎ PDF Digital Download only - no physical items will be mailed
▶︎ Each listing includes a section that lists the page size, whether or not the files are formatted for 2-sided printing, whether or not the files are in order and whether or not the files are editable. Please read the listing before purchasing.

▶︎ Resizing Info: http://bit.ly/1nPHwiQ
For Happy Planner Classic you can also scale pages to 84% and trim the excess.

♥︎ Try Before You Buy! Help yourself to some FREE printables on my blog if you have any doubts about opening, printing or resizing your files (or just for fun):
http://bit.ly/1nPHwiQ
---------------------------------
TROUBLESHOOTING

▶︎ Download from your Etsy Account: http://etsy.me/1mTtizD
▶︎ Troubleshooting Digital Downloads: http://etsy.me/1DscmGH

Occasionally files download with errors or incompletely. Simply delete the files and download again. If you're still having trouble please message me the details and we can troubleshoot from there.
---------------------------------
POLICIES

▶︎ Due to the digital nature of these products, all sales are final. If you have trouble downloading your files or if you have any questions at all please let me know.

▶︎ Personal use only. All items are copyright Clean Life and Home. Please do not attempt to copy, distribute or sell designs as your own.

▶︎ Print Shops NOT Recommended: My planners are designed to be printed at home- some assembly may be required. Print shops also charge per color page so it can be very expensive. Please look into the cost of professional printing before purchasing. If you choose to use a print shop you will need a Copyright Permission Form:
http://bit.ly/1TajI45

Scroll to the bottom of this page for FAQ
---------------------------------
♥︎ Thank you so much for visiting my shop!
Nicole

http://www.cleanlifeandhome.com

Instagram @cleanlifeandhome

Newsletter: http://eepurl.com/OfrqL
Announcement
Last updated on
Feb 11, 2021
WELCOME! CLAH offers PDF Digital Download Household Binders and Planner Inserts to help you organize your life and your home! Follow me on Instagram @cleanlifeandhome for updates!

[ Please note: Everything in my shop is available as a PDF Digital Download only. ]

MAKE IT YOUR OWN! Printable planners are great for everyone! You can mix and match planners and pages to create a one-of-a-kind planner that works perfectly for you. Since you're printing at home you get to choose what goes in your binder or planner. PLANNERS MAKE GREAT GIFTS - You can put together a collection of recipes to give as a bridal shower gift or create a pregnancy planner for a special mother-to-be.

♥︎ For more about my planners and FREE printables visit: 
http://www.cleanlifeandhome.com
---------------------------------
BUSINESS HOURS

▶︎ Hours are vary and are limited by my little ones :)

FORMAT // SPECS

▶︎ PDF Digital Download only - no physical items will be mailed
▶︎ Each listing includes a section that lists the page size, whether or not the files are formatted for 2-sided printing, whether or not the files are in order and whether or not the files are editable. Please read the listing before purchasing.

▶︎ Resizing Info: http://bit.ly/1nPHwiQ
For Happy Planner Classic you can also scale pages to 84% and trim the excess.

♥︎ Try Before You Buy! Help yourself to some FREE printables on my blog if you have any doubts about opening, printing or resizing your files (or just for fun):
http://bit.ly/1nPHwiQ
---------------------------------
TROUBLESHOOTING

▶︎ Download from your Etsy Account: http://etsy.me/1mTtizD
▶︎ Troubleshooting Digital Downloads: http://etsy.me/1DscmGH

Occasionally files download with errors or incompletely. Simply delete the files and download again. If you're still having trouble please message me the details and we can troubleshoot from there.
---------------------------------
POLICIES

▶︎ Due to the digital nature of these products, all sales are final. If you have trouble downloading your files or if you have any questions at all please let me know.

▶︎ Personal use only. All items are copyright Clean Life and Home. Please do not attempt to copy, distribute or sell designs as your own.

▶︎ Print Shops NOT Recommended: My planners are designed to be printed at home- some assembly may be required. Print shops also charge per color page so it can be very expensive. Please look into the cost of professional printing before purchasing. If you choose to use a print shop you will need a Copyright Permission Form:
http://bit.ly/1TajI45

Scroll to the bottom of this page for FAQ
---------------------------------
♥︎ Thank you so much for visiting my shop!
Nicole

http://www.cleanlifeandhome.com

Instagram @cleanlifeandhome

Newsletter: http://eepurl.com/OfrqL
I've always been a list person... and a sticky note person- I have them everywhere!

I NEED to write things down in order to remember them and keep everything in my life straight. If you ever saw me at the grocery store without a list you would laugh your butt off! I wander around in circles from one side of the store to the other. Next thing you know I'm in the magazine section hanging out... I truly need an organized list to keep me on task.

While I was pregnant I quickly realized that my memory was getting worse. I couldn't keep anything straight! Meal planning went out the window and gave way to frozen pizzas and fast food. Cleaning just stopped. Nothing was accomplished. I had no plan and no motivation. Everything felt very chaotic during that time.

I started looking for organization ideas for the home and stumbled across blogs talking about household binders. One place to keep all the important information for your home. This is exactly what I needed! And I could apply it to all things in my life!

I quickly realized that with Photoshop I could create a fun design and make my own. Then I realized that I could offer my printables to others since a few of these bloggers were already selling them. I started with a Health + Fitness planning package and expanded into the collection you see today!

Designing these printables has become such a big part of my life in such a short amount of time. It gives me something to look forward to every day and is a great outlet for my ideas. I always wanted an Etsy shop when I was working full-time. When my account was transferred I had nothing to do so I just went for it and opened an Etsy shop.

If you're looking to start your own Etsy shop: Just start. You have nothing to lose!

My shop has grown substantially since I started and it's become more than I could have ever imagined. I'm always thinking of new ideas and ways to improve my shop, but I can be a bit of a perfectionist.

The key to planning: You have to actually use your planner. If you love your planner you'll be much more likely to use it. I try to create planners that are both functional and beautiful- something you'll LOVE to use!

Thank you so much for taking the time to read my story!

For more information about me and my shop visit my blog:
http://www.cleanlifeandhome.com

Sign Up for the Newsletter:
http://eepurl.com/OfrqL

Like Me on Facebook:
http://on.fb.me/1rLhSuP

Follow me on Instagram @cleanlifeandhome
http://bit.ly/2ighDZI
Shop members
Nicole Bielski

Owner, Designer

My name is Nicole and I'm a SAHM to two boys- Callan and Cameron. Staying home with them is rewarding, but it's also a lot of work. They've helped me realize how important being organized can be! I also have a goofy Boston Terrier named Bruiser.

Callan

Assistant

My big boy assistant has started kindergarten! While he's off having fun at school mommy is able to get a little more work done.

Cameron

Assistant

My toddler assistant is full of energy and quite distracting!

Bruiser Dog

Assistant

Spends most of his time causing trouble and he has an expensive treat habit.
Shop policies
Last updated on
October 13, 2019
Welcome to Clean Life and Home! If you're looking for a Household Binder or Printable Planner to help you organize your life; you've come to the right place!
All items are copyright Clean Life and Home. Purchase does not transfer rights to the buyer. Please do not attempt to copy, resell or distribute designs in digital or physical form.
> You may need a Copyright Permission Form if using a print shop:
http://bit.ly/1TajI45
Accepted payment methods
Accepts Etsy Gift Cards and Etsy Credits
Returns and exchanges
I don't accept returns, exchanges, or cancellations
But please contact me if you have any problems with your order.
Questions about your order?
Please if you have any problems with your order.
Returns and exchange details
All sales are final once download links have been used or files have been emailed. Please double check to make sure you're purchasing the correct item.

If you purchased in error please contact me for a refund before downloading any files and within 30 days of purchase. Once the download link has been used all sales are final. After 30 days all sales are final.

If you forget to leave your personalization info at checkout- no problem! I will contact you with a reminder. After 30 days all sales are final even if I have not heard back from you and your files have not been sent.
Payment
Clean Life and Home happily accepts PayPal and Direct Checkout!
Shipping
Items in my shop are PDF digital download only. NO PHYSICAL ITEMS will be mailed.
:::::::::: INSTANT DOWNLOADS ::::::::::
Available immediately through Etsy! Check your Purchases & Reviews to find your download link if you missed it after checkout!
Etsy Help- Downloading a Digital Item:
http://etsy.me/13Xm58h
Etsy Help- Troubleshooting Digital Downloads:
http://etsy.me/1DscmGH
Additional policies and FAQs
:::::::::: CUSTOM ORDERS ::::::::::
CLAH is not currently taking custom orders.
:::::::::: CONTACT ME ::::::::::
You can contact me through Etsy convo with questions or any issues with your order.
My email inbox is full of Etsy and PayPal transaction emails and your email may get lost in a sea of messages. For this reason I DO NOT respond to emails.
:::::::::: COPYRIGHT ::::::::::
All Printables are copyright 2017 Clean Life and Home.
Please do not attempt to copy, distribute or sell without permission.
Personal use only.
Download Copyright Permission Form for print shops:
http://bit.ly/1TajI45
(Note: copyright permission does not transfer rights, but gives you permission to have the pages professionally printed for your personal use.)
Thank you so much!
Nicole
Visit my blog:
http://www.cleanlifeandhome.com
More information
Last updated on
Aug 14, 2019
Frequently asked questions
All sales are final once files are downloaded
The DIGITAL nature of this product does not allow for returns. Your Etsy invoice shows when the download link has been used. Once you've clicked the download link or I have emailed files to you the sale is final.**

**30 DAY REFUND LIMIT- Customers have 30 days to request a refund for files that have not been downloaded/emailed. Please check that your personalization info is complete at checkout to avoid delays. I will gladly email your files to you- even if it's been a few months. If the item has been discontinued you will receive a similar item.
Download errors
Etsy Help Article- Troubleshooting Digital Downloads:
http://etsy.me/1DscmGH

If you're seeing weird dark spots, shadows, symbols or weird lines on your page(s) that is just a bad file download- no worries! This happens occasionally with the instant downloads through Etsy. Simply delete your file and download again. If the page still looks wrong on screen don't print again! Contact me and I will email your files to you as soon as I can!

If you're STILL having trouble after all that it may be an issue with Adobe. Be sure you've installed all updates and are using the latest version. You may need to contact Adobe support: http://helpx.adobe.com/support.html
2-sided + Borderless Printing
2-sided Printing--

Each listing will state whether pages are setup for single or double-sided printing in the SPECS section. It will also specify if files are saved in order (not as individual files). You can also feed pages back into your printer to print 2-sided.

Borderless Printing--

Pages will automatically print with a border- this is your printer's default to prevent smudging at the edges. You will need to adjust your printer settings. Select "Printer..." at the bottom of the Adobe print screen to open your printer's settings. Refer to your printer manual for specific instructions on borderless printing. Note: some printers will not print borderless.
Cannot save filled, editable PDF
Adobe Reader (the latest version) has the ability to save fillable forms. Be sure you're using the latest version. There may be an issue with Adobe or their updates. Deleting and re-downloading Adobe has helped other customers correct this issue. Contact Adobe support here: http://helpx.adobe.com/support.html
Required programs/apps
ADOBE READER:
- The latest version of Adobe Reader
Download free http://get.adobe.com/reader/
or download the app from your app store

UNZIP PROGRAM:
- Many items in my shop are sold as compressed ZIP files. Your PDFs are within the ZIP files.
- Mobile devices and tablets may have limited capabilities compared to computers. For phones and tablets you may need to download an unzip app. Search your app store for a free "unzip" app.
FREE Printables: Try before you buy!
I encourage you to try a FREE printable first if you have any doubts about downloading, opening or printing files. I have plenty of FREE printables on my blog for you to download and add to your planner: http://bit.ly/1j6nUAU
Print Shops NOT Recommended
I do not recommend professional printing for my planners simply because color printing is EXPENSIVE and is priced per page. Please look into the cost before purchasing a planner if this is your only option. Black and white printing is usually much less expensive but also very low in quality. Pages may not be clear or usable when printed with low quality settings.

Many of my planners require a little work to print and put together to suit your needs. This may be difficult when working with a print shop.

You can download Copyright Permission Form for print shops here: http://bit.ly/1TajI45

> You can take printed pages to a print shop or office supply store to have them spiral bound if you like. This usually costs about $5.00.
Please Read: CUSTOMER RESPONSIBILITY
Hello and welcome! Please understand that this is not a finished product and some effort on your part is required.

* I am responsible for providing you with a PDF file as described.

* You are responsible for knowing how to download, open and print that file, for checking the formatting + specs for that file before purchase, for knowing what a download error is and checking your files for them, and for your printer/ink quality (printer and ink quality vary.)

Please contact me with any issues you're having before leaving a review. Almost all tech issues can be resolved with some troubleshooting.
**NO CUSTOM ORDERS**
Unfortunately I do not offer custom orders or changes. All items are available as shown only.