Announcement What Is Our Business...? Colored Gemstones!!!
www.mjgemstones.com

◊ Welcome to MJ Gemstones ◊

"Partnering with Artistic Jewelers and Creative Designers"

◊◊◊

Thank you for taking an interest in our gemstones! We are an importer, dealer, and wholesaler of loose natural gemstones.

We have experience working with customers from many different backgrounds. Our clients include independent jewelers, artistic designers, art show exhibitors and brick & mortar jewelry stores.

◊ ◊ ◊

Our inventory has grown over the years and we have many gemstones that are not listed on Etsy.

◊ Contact us and we will send you our full inventory list: matt [!at] jolman-co.com

We are continuously receiving new gemstones. Our new acquisitions are post at our website.

◊ Go to www.mjgemstones.com to see our new acquisition and company info/events.

◊◊◊

ALL GEMSTONES ARE SEARCHABLE BY TYPE, SHAPE. AND COLOR!

Just enter the type, shape or color that you're looking for into the "search in this shop" bar.

If you have any questions or do not find what you need, just send me a convo, I'd be happy to help you out!

Sincerely,

Matthew Jolman, G.G.

matt [!at] jolman-co.com
www.mjgemstones.com

◊◊◊ What Are Gemstones?

Each gemstone is a piece of art produced by traditional lapidary methods, beginning with loose gemstones being cut from a natural crystal. The shape of the finished loose gemstone is normally determined by the shape of the rough. Standard gem shapes are pear, emerald, oval, round, heart, trillion, square, and half-round domed cabochon.

The precious stone can be calibrated by the gem cutter to specific sizes for easy mounting. If there is enough material, a parcel, or parcels can be cut from the same lot of rough. Most high-end center stones and engagement stones are rare one-of-a-kind pieces and are not calibrated.

◊◊◊ Who Uses Our Gems?

Our gem craft supplies can be used by an artistic jewelry designer or professional jeweler to make creative jewelry. Many jewelers use the lost wax casting technique, which allows the artisan to make a single custom piece such as a ring, pendant, necklace, engagement ring, cocktail ring, right-hand ring, or bracelet. A cottage industry seller normally makes many custom pieces at one time in order to streamline their process and be efficient.

Jewelers and custom artisans have set our genuine gems into many types of settings. These settings include rings (cocktail rings, engagement rings, and right-hand rings), custom pendants, necklaces, earrings (matching pair), bracelets, and wire wrapped jewelry. Cottage industry sellers and artistic creative jewelry designers have also used our gems for their jewelry creations.

◊◊◊ What Do You Mount Gemstones Into?

Our unique stones are also used for lost wax casting, stone setting, OOAK jewelry making, engagement rings, wire wrapping, and general DIY (jewelry) supply. Our customers buy our stones for a wide range of purposes, including gem collecting, as gifts, birthday presents, and wedding presents.

Material that jewelry designers use to mount our gems include gold (14k, 18k, 22k), silver, platinum, palladium, tungsten, steel, jewelers wire, wood, bone, carved antler, cloth, and metal clay.

◊◊◊ Gemology Study Aids?

Gemology students use our gems for study stones. The gemologist uses a binocular microscope to learn about the inclusions in a study stone. The inclusion scene can tell you about the gem's origin and whether it has been treated. Other tools used by gemologists are the 10x triplet jeweler's loupe, dichroscope, refractometers, polariscope, color filter (Chelsea filter), tweezers, spectroscope, and UV lights. These gemological tools can be found for sale on the internet.

◊◊◊ Where Do Natural Gems Come From?

All gemstones are mined from the earth, from many exotic localities around the world. Different mines can produce different colors of the same type of gem. Some of the more common places include Montana, USA, Burma (Myanmar), Thailand, Cambodia, Laos, Vietnam, Russia, Australia, Sri Lanka, Africa (Ethiopia, Kenya, Tanzania, Mozambique, Nigeria, Madagascar) Brazil, Columbia, and Mexico.

◊◊◊ Other Names?

Gemstones are called by many different names, such as, "loose gems", "precious gems", and "semi-precious gems". Sometimes the names are a bit vague: "faceted stones", "cabochons", "AAA quality supply", "study stones", "rare mined crystals", "beads", "jewels", or, bluntly, "a rock". These slang words and phrases for gems are constantly changing. All the cool cats call them "sparkly bling" or "rocks" :-)

matt [!at] jolman-co.com

www.mjgemstones.com
Announcement
Last updated on
Apr 14, 2016
What Is Our Business...? Colored Gemstones!!!
www.mjgemstones.com

◊ Welcome to MJ Gemstones ◊

"Partnering with Artistic Jewelers and Creative Designers"

◊◊◊

Thank you for taking an interest in our gemstones! We are an importer, dealer, and wholesaler of loose natural gemstones.

We have experience working with customers from many different backgrounds. Our clients include independent jewelers, artistic designers, art show exhibitors and brick & mortar jewelry stores.

◊ ◊ ◊

Our inventory has grown over the years and we have many gemstones that are not listed on Etsy.

◊ Contact us and we will send you our full inventory list: matt [!at] jolman-co.com

We are continuously receiving new gemstones. Our new acquisitions are post at our website.

◊ Go to www.mjgemstones.com to see our new acquisition and company info/events.

◊◊◊

ALL GEMSTONES ARE SEARCHABLE BY TYPE, SHAPE. AND COLOR!

Just enter the type, shape or color that you're looking for into the "search in this shop" bar.

If you have any questions or do not find what you need, just send me a convo, I'd be happy to help you out!

Sincerely,

Matthew Jolman, G.G.

matt [!at] jolman-co.com
www.mjgemstones.com

◊◊◊ What Are Gemstones?

Each gemstone is a piece of art produced by traditional lapidary methods, beginning with loose gemstones being cut from a natural crystal. The shape of the finished loose gemstone is normally determined by the shape of the rough. Standard gem shapes are pear, emerald, oval, round, heart, trillion, square, and half-round domed cabochon.

The precious stone can be calibrated by the gem cutter to specific sizes for easy mounting. If there is enough material, a parcel, or parcels can be cut from the same lot of rough. Most high-end center stones and engagement stones are rare one-of-a-kind pieces and are not calibrated.

◊◊◊ Who Uses Our Gems?

Our gem craft supplies can be used by an artistic jewelry designer or professional jeweler to make creative jewelry. Many jewelers use the lost wax casting technique, which allows the artisan to make a single custom piece such as a ring, pendant, necklace, engagement ring, cocktail ring, right-hand ring, or bracelet. A cottage industry seller normally makes many custom pieces at one time in order to streamline their process and be efficient.

Jewelers and custom artisans have set our genuine gems into many types of settings. These settings include rings (cocktail rings, engagement rings, and right-hand rings), custom pendants, necklaces, earrings (matching pair), bracelets, and wire wrapped jewelry. Cottage industry sellers and artistic creative jewelry designers have also used our gems for their jewelry creations.

◊◊◊ What Do You Mount Gemstones Into?

Our unique stones are also used for lost wax casting, stone setting, OOAK jewelry making, engagement rings, wire wrapping, and general DIY (jewelry) supply. Our customers buy our stones for a wide range of purposes, including gem collecting, as gifts, birthday presents, and wedding presents.

Material that jewelry designers use to mount our gems include gold (14k, 18k, 22k), silver, platinum, palladium, tungsten, steel, jewelers wire, wood, bone, carved antler, cloth, and metal clay.

◊◊◊ Gemology Study Aids?

Gemology students use our gems for study stones. The gemologist uses a binocular microscope to learn about the inclusions in a study stone. The inclusion scene can tell you about the gem's origin and whether it has been treated. Other tools used by gemologists are the 10x triplet jeweler's loupe, dichroscope, refractometers, polariscope, color filter (Chelsea filter), tweezers, spectroscope, and UV lights. These gemological tools can be found for sale on the internet.

◊◊◊ Where Do Natural Gems Come From?

All gemstones are mined from the earth, from many exotic localities around the world. Different mines can produce different colors of the same type of gem. Some of the more common places include Montana, USA, Burma (Myanmar), Thailand, Cambodia, Laos, Vietnam, Russia, Australia, Sri Lanka, Africa (Ethiopia, Kenya, Tanzania, Mozambique, Nigeria, Madagascar) Brazil, Columbia, and Mexico.

◊◊◊ Other Names?

Gemstones are called by many different names, such as, "loose gems", "precious gems", and "semi-precious gems". Sometimes the names are a bit vague: "faceted stones", "cabochons", "AAA quality supply", "study stones", "rare mined crystals", "beads", "jewels", or, bluntly, "a rock". These slang words and phrases for gems are constantly changing. All the cool cats call them "sparkly bling" or "rocks" :-)

matt [!at] jolman-co.com

www.mjgemstones.com No items listed at this time
Reviews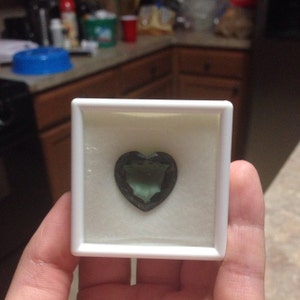 It's absolutely gorgeous I love it I can't describe the joy of looking at this gem 💎!!


Beautiful stone, amazing communication and trouble free purchase. Brilliant seller.
About
What is Our Business…? Colored Gemstones!!!
◊ What can we do for you?

We are a custom gemstone supplier to the jewelry industry. We can provide you with one of a kind center stones, matched pairs, melee and parcels.

Our goal is to provide quality gemstones to artistic jewelers and creative designers.

Our inventory, experience, and expertise allow us to work with you and become an asset to your business.

◊ Who are our customers?

We have experience working with customers from many different backgrounds. Our clients include independent jewelers, artistic designers, art show exhibitors and brick & mortar jewelry stores.

Many of our customers create unique jewelry. Their clients want jewelry that stands out and cannot be easily replicated.

Custom jewelry requires one of kind gemstones. We select and carry many gems that are truly one of a kind!

◊ Who are we?

We are GIA Graduate Gemologists with roots in the jewelry industry. Our past experience includes: gemstone buying, diamond grading, wholesale diamond distribution, jewelry manufacturing, and jewelry retailing.

Our sole focus is to partner with creative designers and provide them with the final ingredient: The Perfect Gemstone! We speak your language and understand your needs.

◊ Want to contact us?

Our inventory has grown over the years and most of our gemstones are not listed on Etsy. Contact us and we will send you our full inventory list:

◊ matt [!at] jolman-co.com
◊ www.mjgemstones.com
◊ or message us through Etsy

◊◊MJ Gemstones◊◊

"Partnering with Artistic Jewelers and Creative Designers"

◊◊◊

The precious stone can be calibrated by the gem cutter to specific sizes for easy mounting. If there is enough material, a parcel, or parcels can be cut from the same lot of rough. Most high-end center stones and engagement stones are rare one-of-a-kind pieces and are not calibrated.

Our unique stones are also used for lost wax casting, stone setting, OOAK jewelry making, engagement rings, wire wrapping, and general DIY (jewelry) supply. Our customers buy our stones for a wide range of purposes, including gem collecting, as gifts, birthday presents, and wedding presents.

Material that jewelry designers use to mount our gems include gold (14k, 18k, 22k), silver, platinum, palladium, tungsten, steel, jewelers wire, wood, bone, carved antler, cloth, and metal clay.

◊◊◊
Shop members
Matthew Jolman, G.G.

Owner

◊ Graduate Gemologist: Gemological Institute of America NYC ◊ B.S. Natural Resource Development: Michigan State University ◊ MJ Gemstones: Custom Gem House

Jeff Stanton, G.G.

Gemologist-at-Large

◊ Graduate Gemologist: Gemological Institute of America NYC ◊ B.A. International Business & German: Kings College, PA ◊ Linguistic Skills: Ten Plus Languages (WOW)
Shop policies
Last updated on
July 4, 2015
Thank you for taking interest in MJ Gemstones! Our business is supplying loose gemstones to the jewelry trade.

Our goal is to provide quality gemstones to artistic jewelers and creative designers.

Are you looking for a specific gem or more options? Contact us and we will help you find the perfect gem.

◊ matt [!at] jolman-co.com

◊ www.mjgemstones.com

◊ or message us through Etsy

Center Stones ◊ Melee ◊ Parcels ◊ Matched Pairs
Accepted payment methods
Payment
We accept Paypal, credit or debit cards, e-checks and Etsy gift cards.
Shipping
We process your order and ship out your gems with in two days of receiving payment.

Our standard shipping is 1st Class USPS with tracking. Delivery times vary from three to five days.

We can ship using faster methods. Contact us for other options.
Refunds and Exchanges
Item(s) must be returned back within 7 days for a full refund of your purchase price minus shipping and Esty fees. We stand behind our products 100%. We can give you a replacement or a refund promptly upon receiving the item. Send it back to the address on the invoice, AND be sure to include a copy of the invoice. The gemstones are examined by a CERTIFIED GEMOLOGIST prior to an issue of a refund; if the gemstones are altered in any way then no refunds or exchanges are permitted