 No items listed at this time
Reviews


I loved this template and the instructions to install it were really clear. Highly recommended!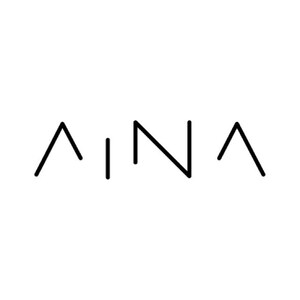 Couldn't be more pleased with everything! Whenever I asked questions she always answered and informed me what was going on throughout the design process. Would definitely recommend to anyone who needs a designer to help them brand their business :-)
About
Welcome in Pastel Feather Studio
I'm Monika Dudikeni and I live in gorgeous town Gdynia in Poland, near to the Baltic Sea. I am interested in graphic design, web design and stationery. When I discovered Pinterest, I opened my eyes to what I always thought was just a hobby. I realized that many people are looking for inspiration: for projects, jobs, blogs and design. I admire the beauty, especially in digital form. Along with artistic aspirations I started to create, design and programming. I love combination of white, black, pink and gold. And everything with glitter :) For work I use Photoshop, Illustrator, graphic tablet, tons of notebooks and pencils (and tea). I draw inspiration from nature and Pinterest, where I can't resist the power of repinning.

I love what I do.
Shop members
Monika Dudikeni

Owner, Designer

I'm a blogger, a web designer and graphic artist from Poland. I enjoy and constantly admire the beauty of every kind - especially digital one
Shop policies
Last updated on
October 11, 2016
Welcome in P▲STEL FEATHER STUDIO - Poland based design studio.
LET'S WORK TOGETHER!
I love to design stuff so if you are looking for honest, skillful and passionate designer - I'm your man (women to be exact). Along all services in graphic design I also offer Creative Process which is amazing experience with brand development and design consultations. I always work thoughtfully and creatively. To make sure if we are perfect match, please take a look at my past work in portfolio and etsy shop, so you can see my style and aesthetic. I'm always searching for kind, patient and positive clients. If you need designer contact me any time. We can make a good team and design something truly beautiful and astonishing.
International Clients are welcome – PFS is based in Poland but I accept international clients. I worked in the past with client form Finland, Italy, Turkey, United Kingdom, Poland, Dubai and more.
Accepted payment methods
Payment
▲ I accept 50/50 payment plan. 50% Due to book start date + start design | 50% Due before Final Delivery. First Payment is due upon purchase of first Private Listing and must be cleared before the booked Start Date. Final Payment (second 50%) is due upon purchase of second Private Listing which will be set up at the end of Creative Process but before Final Delivery of files. During process you can order additional revisions or design elements and will be billed and added to final payment.
▲ I accept payment through PayPal only. You do not need to have a PayPal account in order to use this service. All prices are displayed in United States Dollar (USD), and will be charged in United States Dollar. Buyer is always responsible for VAT after Jan 1, 2015
Shipping
▲ All files are delivered by email. All sold products are digital files or / and service only. After purchase, you will not receive any physical products.
A project is considered finished when final files are accepted, second half (50%) of payment is paid and files are delivered by the designer and reception will be confirmed.
Refunds and Exchanges
▲ All payments are final and non-refundable. If buyer will be completely unsatisfied with overall outcome of the project, buyer may opt-out (not pay) for second payment. In this case files won't be delivered and process will be considered finished. This is caused by the fact that D E S I G N is not only a product but also the creative process and requires dedication of designer's time and knowledge. Process includes professional consultation, research, gathering inspiration, building a coherent vision, sketching and visualization of ideas, revising and improving of design according to buyers' suggestions, formatting and preparing files for final delivery.
Additional policies and FAQs
___________________________________________________________________________________________________________________________________
▲▲▲ C R E A T I V E P R O C E S S ▲▲▲ http://www.pastelfeatherstudio.com/p/creative-process.html
1. C O N T A C T - When you select the package you are interested in, please send me a message. We will briefly discuss your project, style expectation to determine are we perfect mach for this project. You can send me some pictures for reference, describe your overall vision, introduce yourself. When we know each other a little better I'll inform you about nearest Start Date and send you a personalized quote.
2. B O O K + R E S E R V E – When everything is discussed and agreed I will create for you Private Listing and send it to you, so you can make your first Payment (50%). This means that you are reserving spot in my design schedule and we ready to start our Creative Process.
3. H O M E W O R K – Usually there is a free time between your first inquiry and Start Date so you will have opportunity to fill out the Brief and create the Pinterest board to provide basic information about your business and vision as a written and visual blueprint for new design. I will analyze your form and board, so please keep this in mind: your answers will help me build a great brand and this is key step for developing a fantastic design so I'm kindly asking for thoughtful, specific and descriptive answers. Don't hurry, take your time, put down brief for one day and then return to it. I need you to be completely sure of your answers and vision.
- Brief – You will have to fill in the questionnaire or workbook, carefully prepared for a specific type of design you order.
- Pinterest Board – Your task is to prepare the inspiration board on Pinterest. Please create a board and pin at least 15 images which can represent your brand style. It should contain a variety of pictures showing such issues as: colors, style, fonts, favorite logos. These can be images of fashion, food, interior design, art, photography, nature, editorial - anything you want. It's important that you just maintain the desired atmosphere and feel. When I gather all information, I will prepare Design Strategy which will summarize information and my conclusions. I set up the brand strategy and general direction of our design.
4. C R E A T E L O G O – Our Start Date finally arrived, you can relax and wait for first concepts. In the mean time I will be analyzing, sketching and designing like crazy. Soon you will receive first Logo Concepts.
5. R E V I S E – Once you choose one, favorite logo design, you have few rounds of modifications of this particular design. You will have the chance to describe what you like, what you want to change and how to improve it. Please remember to be specific and descriptive as possible. Number of rounds is specified in every listing and depends on project. I will be redesigning the logo until we finish our rounds and you will be fully satisfied. Additional revisions can be requested, and will be billed at 50$ hourly rate.
6. M O R E D E S I G N + R E V I SE – this step is optional and it depends of which package you originally choose. If you choose Standard Branding Package you will also receive Moodboard and Cohesive Brand Elements (submark, secondary logo, color palette, typography recommendation). If you order Complete Branding Package you additionally get Business Card Design + Social Media Design (Facebook, Twitter) + Stationery Design (Letterhead and Postcard or Envelope design). Extra design will be based around brand vision and logo design. After each step I will send you samples and you will be revising them.
7. F I N A L D E L I V E R Y – When you see all previews of design elements, we can finish our Creative Process and prepare for final delivery. Once you have accepted the final design, for the last time I will prepare for you Private Listing so you can kindly complete the Final Payment (50%). When payment is cleared I will send you all files in variation of master files in high quality. At this point project is considered as finished.

- HOURS OF OPERATION
Office hours are Monday – Friday 8am – 15am CET (Central European Time)