Feminine & Fun, Vintage Clothing & Accessories!
Meet the Owner of StorylandVintage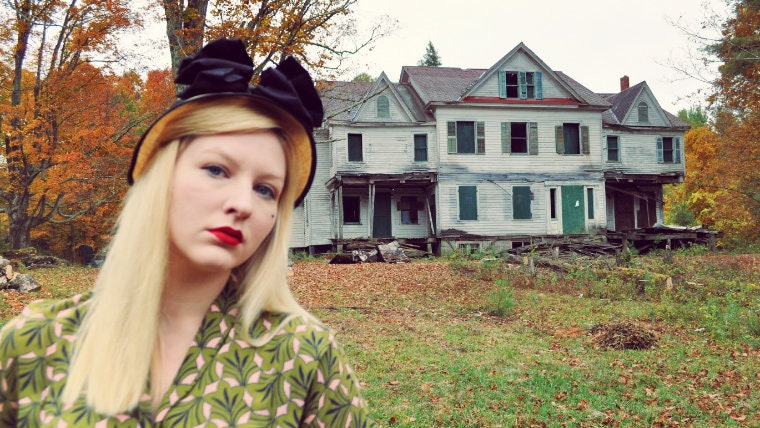 Meg Darling
owner, Vintage buyer, Curator, Shipper, Photographer, Estate sailor...
Well, morning glory, our story begins in June of 2004 when I(meg) was only a teenager and decided to start selling my closet castoffs on Livejournal under the name "Drop Your Drawers." As I evolved from wearing mall bought clothes to thrift store finds and fell in love with vintage I changed my stores focus to vintage clothing and began selling it on the website I made, then Ebay and later Etsy. Years later I got tired of explaining what DYD meant and changed to something more like the world I envisioned, Storyland Vintage.

I live for estate sailing, sitting in a strangers home digging through boxes of clothes or launching myself into deep, dark, dusty closets to find hidden jewels. I long for the day I will finally take Storyland Vintage to a storefront but until then, I am always thrilled(and usually teary eyed) to read happy emails from my customers and seeing photos of you all in your Storyland Vintage finds!

↣ Thank you for stopping by Storyland Vintage and thanks to all my lovely customers for liking what I LOVE to do!

hearts, meg

***Storyland Vintage was dreamed up by me, Meg and is survived by my Mama and buying & mending assistant, Mona the Wolform dress form and Marian & Marilyn my mannequin heads.***
Learn more about the shop and process.