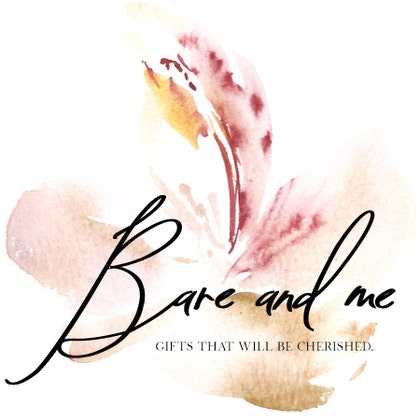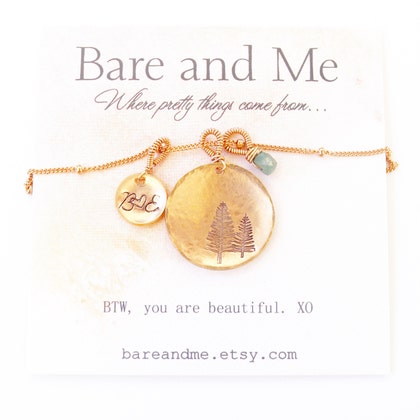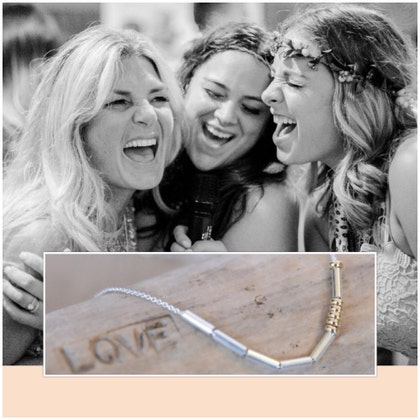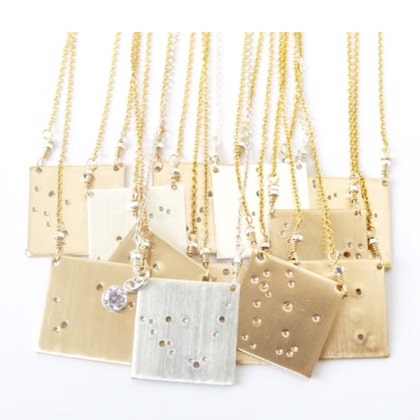 Announcement Be Bold, Love Hard and be a person that is always for humanity...
10 things you should know about me and something intimate that changed my life...

These 10 things below are about me but not that personal. What you should know, is I lost my Mother in February 2019 on a super moon (wolf's moon). A short but impactful illness which is called CANCER. That day changed my life and the way I think about life.

My sister called and said, "Mom is in trouble" and she sent the scan which was riddles with dark, ugly markings all over her intestines and liver. You see, this day changed everything. I had not spoken to my Mother in 5 years, family crap everybody has it. A very painful time in my life but important to have had the separation. I jumped out of bed, called my daughter who also had not spoken to Mimi in 5 years, and we were on our way. My husband was shocked because he knew how this could affect me, however nothing would have stopped me. We walked into the ER and in that moment everything changed. I saw a women who was with 5 nurses surrounding her all in tears. Mom was a charmer, someone stoic, never let anything get to her. She had a life of "pollyanna moments" and she glided into this just the same way she would anything. She stared at me for a moment, her eyes glossed over and said, this is my daughter Laurie. She knew when she saw me it was bad and she was in deep trouble.

Over the next four weeks, she had surgery because we begged the doctor to help in anyway he could. Her cancer had blocked her intestines and she could not eat, so instead of her starving her to death they gave me the greatest gift so that my mom could live for a few weeks. I got to spend every single moment with her to make up for the long 5 years of not having a mom. My sister and I had given up our lives to take care of her. Hand in hand, us three had a lifetime together in those short weeks. Sometimes you need separation to have a miraculous coming together, which this was. IT was a miracle, it was my miracle.

During this time, I designed our "Stand by Me" collection. The most meaningful collection ever to my Mom, my sister and me. I made these necklaces for us and we wore them through all of it, the happy, the bad and the miraculous. This collection is Sylvia's Collection.

I am the daughter of Sylvia & Michael, the grand daughter of William, Marion, Dick and Lillian. I am here to create JOY in others lives because that is ultimately what gives me joy... Every time our little trees are worn it says, miracles can happen and creates a ripple effect of love all around the world because of my Mom, Sylvia.

1. I have 6 babies, 3 human and 3 fur babies...
2. When I turned 50 last year something happened and I have No filter and I somehow have a mouth like a sailor.
3. I eat A LOT of candy
4. My husband & I own 15 restaurants in MD, DC & VA (Urban Bar-B-Que & Brew Belly)
5. I love horses
6. I work endlessly on new designs & dream about jewelry all the time
7. I want to be a hippie one day & just travel the world
8. I can not wait to be a grandmother BUT my name will be LOLA and not Grannie
9. I really think in my head that if I see it once I can repeat it, even in BRAIN surgery
10. I have panic attacks on the Bay Bridge and can't drive over it anymore and I have a beach house which makes it difficult.

The one thing that counts is I love what I do & I love my life, husband & children... I am blessed in all ways and create and design from dreams. I know that is kind of weird but it is the absolute truth. All jewelry is created and designed with my hands. All is handcrafted in our studios in Maryland.

I am simple & authentic & definitely beat to my own drum...

Close

♥ Let us help you say- "I Love You" to all of your sweethearts…
♥ WE design meaningful and delicate jewelry for the people you love. We ship fast and we have the sweetest cards and we "gift wrap" everything for you…

Bare and Me is so proud to announce that we were one of 50 shops on Etsy to represent them at the very first Etsy Wedding Event 2016 in New York City with star studded press and 2500 Brides to BE. Thank you Etsy for believing in us…

Features:
Style Me Pretty Living
https://www.stylemepretty.com/living/2018/02/05/5-ways-to-celebrate-galentines-day-at-the-office/
Magnolia Rouge Magazine
http://www.magnoliarouge.com/inspiration/romantic-four-day-wedding-celebration-in-a-french-chateau/
Style Me Pretty
Brides Magazine
Ruffled Blog
Emmaline Bride
The Etsy Wedding Event NYC 2016
Junebug Weddings
Adorn Magazine
Loverly Blog
Be Inspired Blog
Baby Daddy Show2016
2016 Golden Globes
Etsy's Editors Picks
Bride Illustrated (Cover)
Etsy 2015 Wedding Look Book

Bare & Me dedicates itself to creating hand-crafted jewelry with details in mind. We are a modern simple shop yet we love to add a twist to all of our designs. We are the place to find the perfect gift for the perfect person or shop just for you. Please let us know if we can help you, we love questions…

::::PLEASE READ OUR RETURN POLICIES BEFORE YOU PURCHASE. CUSTOMIZED JEWELRY IN NON-REFUNDABLE::::
https://www.etsy.com/shop/BareandMe/policy?ref=shopinfo_policies_leftnav

We do cater to our Bridal Community but please allow us 2 Weeks lead time for your order. However, if you need your order in a rush please contact us and we will do the best that we can to accommodate you.

:::Things to know about Bare & Me:::

♥This is the sister shop to Bare and Me Weddings & Love Link Shop
♥WE do sell Wholesale- please enquire in CONVO
♥Our Bridal Discount Code is BRIDAL15 (please use this at checkout for your 15% discount) *This discount is used for three or more items*
♥We strive to be better everyday. If you have an idea, please let us know, I am sure we can accommodate you.
♥We believe in strong communication and STELLAR customer service. This is what we do day in and day out. We are thrilled to have you here and we will do all that we can to earn your business.

♥I do tend to send little gifts to my friends:)

If you would like to follow me on social media, please find all of my links here:
FOLLOW ME ON MY BLOG AT www.bareandme.com

www.bareandme.etsy.com
www.bareandmeweddings.etsy.com
www.facebook.com/pages/Bare-and-Me/1383874445194691
http://www.pinterest.com/LoveLillyput
http://wanelo.com/lillyputlane
https://twitter.com/LillyputLane
www.bareandme..com
<meta name="p:domain_verify" content="6a516a541261692f7e04cd0a0926dc05"/>














google48b6cec3a9c59c45.html
Announcement
Last updated on
Jul 4, 2020
Be Bold, Love Hard and be a person that is always for humanity...
10 things you should know about me and something intimate that changed my life...

These 10 things below are about me but not that personal. What you should know, is I lost my Mother in February 2019 on a super moon (wolf's moon). A short but impactful illness which is called CANCER. That day changed my life and the way I think about life.

My sister called and said, "Mom is in trouble" and she sent the scan which was riddles with dark, ugly markings all over her intestines and liver. You see, this day changed everything. I had not spoken to my Mother in 5 years, family crap everybody has it. A very painful time in my life but important to have had the separation. I jumped out of bed, called my daughter who also had not spoken to Mimi in 5 years, and we were on our way. My husband was shocked because he knew how this could affect me, however nothing would have stopped me. We walked into the ER and in that moment everything changed. I saw a women who was with 5 nurses surrounding her all in tears. Mom was a charmer, someone stoic, never let anything get to her. She had a life of "pollyanna moments" and she glided into this just the same way she would anything. She stared at me for a moment, her eyes glossed over and said, this is my daughter Laurie. She knew when she saw me it was bad and she was in deep trouble.

Over the next four weeks, she had surgery because we begged the doctor to help in anyway he could. Her cancer had blocked her intestines and she could not eat, so instead of her starving her to death they gave me the greatest gift so that my mom could live for a few weeks. I got to spend every single moment with her to make up for the long 5 years of not having a mom. My sister and I had given up our lives to take care of her. Hand in hand, us three had a lifetime together in those short weeks. Sometimes you need separation to have a miraculous coming together, which this was. IT was a miracle, it was my miracle.

During this time, I designed our "Stand by Me" collection. The most meaningful collection ever to my Mom, my sister and me. I made these necklaces for us and we wore them through all of it, the happy, the bad and the miraculous. This collection is Sylvia's Collection.

I am the daughter of Sylvia & Michael, the grand daughter of William, Marion, Dick and Lillian. I am here to create JOY in others lives because that is ultimately what gives me joy... Every time our little trees are worn it says, miracles can happen and creates a ripple effect of love all around the world because of my Mom, Sylvia.

1. I have 6 babies, 3 human and 3 fur babies...
2. When I turned 50 last year something happened and I have No filter and I somehow have a mouth like a sailor.
3. I eat A LOT of candy
4. My husband & I own 15 restaurants in MD, DC & VA (Urban Bar-B-Que & Brew Belly)
5. I love horses
6. I work endlessly on new designs & dream about jewelry all the time
7. I want to be a hippie one day & just travel the world
8. I can not wait to be a grandmother BUT my name will be LOLA and not Grannie
9. I really think in my head that if I see it once I can repeat it, even in BRAIN surgery
10. I have panic attacks on the Bay Bridge and can't drive over it anymore and I have a beach house which makes it difficult.

The one thing that counts is I love what I do & I love my life, husband & children... I am blessed in all ways and create and design from dreams. I know that is kind of weird but it is the absolute truth. All jewelry is created and designed with my hands. All is handcrafted in our studios in Maryland.

I am simple & authentic & definitely beat to my own drum...

Close

♥ Let us help you say- "I Love You" to all of your sweethearts…
♥ WE design meaningful and delicate jewelry for the people you love. We ship fast and we have the sweetest cards and we "gift wrap" everything for you…

Bare and Me is so proud to announce that we were one of 50 shops on Etsy to represent them at the very first Etsy Wedding Event 2016 in New York City with star studded press and 2500 Brides to BE. Thank you Etsy for believing in us…

Features:
Style Me Pretty Living
https://www.stylemepretty.com/living/2018/02/05/5-ways-to-celebrate-galentines-day-at-the-office/
Magnolia Rouge Magazine
http://www.magnoliarouge.com/inspiration/romantic-four-day-wedding-celebration-in-a-french-chateau/
Style Me Pretty
Brides Magazine
Ruffled Blog
Emmaline Bride
The Etsy Wedding Event NYC 2016
Junebug Weddings
Adorn Magazine
Loverly Blog
Be Inspired Blog
Baby Daddy Show2016
2016 Golden Globes
Etsy's Editors Picks
Bride Illustrated (Cover)
Etsy 2015 Wedding Look Book

Bare & Me dedicates itself to creating hand-crafted jewelry with details in mind. We are a modern simple shop yet we love to add a twist to all of our designs. We are the place to find the perfect gift for the perfect person or shop just for you. Please let us know if we can help you, we love questions…

::::PLEASE READ OUR RETURN POLICIES BEFORE YOU PURCHASE. CUSTOMIZED JEWELRY IN NON-REFUNDABLE::::
https://www.etsy.com/shop/BareandMe/policy?ref=shopinfo_policies_leftnav

We do cater to our Bridal Community but please allow us 2 Weeks lead time for your order. However, if you need your order in a rush please contact us and we will do the best that we can to accommodate you.

:::Things to know about Bare & Me:::

♥This is the sister shop to Bare and Me Weddings & Love Link Shop
♥WE do sell Wholesale- please enquire in CONVO
♥Our Bridal Discount Code is BRIDAL15 (please use this at checkout for your 15% discount) *This discount is used for three or more items*
♥We strive to be better everyday. If you have an idea, please let us know, I am sure we can accommodate you.
♥We believe in strong communication and STELLAR customer service. This is what we do day in and day out. We are thrilled to have you here and we will do all that we can to earn your business.

♥I do tend to send little gifts to my friends:)

If you would like to follow me on social media, please find all of my links here:
FOLLOW ME ON MY BLOG AT www.bareandme.com

www.bareandme.etsy.com
www.bareandmeweddings.etsy.com
www.facebook.com/pages/Bare-and-Me/1383874445194691
http://www.pinterest.com/LoveLillyput
http://wanelo.com/lillyputlane
https://twitter.com/LillyputLane
www.bareandme..com
<meta name="p:domain_verify" content="6a516a541261692f7e04cd0a0926dc05"/>














google48b6cec3a9c59c45.html
10 things you should know about me and something intimate that changed my life...
These 10 things below are about me but not that personal. What you should know, is I lost my Mother in February 2019 on a super moon (wolf's moon). A short but impactful illness which is called CANCER. That day changed my life and the way I think about life.

My sister called and said, "Mom is in trouble" and she sent the scan which was riddles with dark, ugly markings all over her intestines and liver. You see, this day changed everything. I had not spoken to my Mother in 5 years, family crap everybody has it. A very painful time in my life but important to have had the separation. I jumped out of bed, called my daughter who also had not spoken to Mimi in 5 years, and we were on our way. My husband was shocked because he knew how this could affect me, however nothing would have stopped me. We walked into the ER and in that moment everything changed. I saw a women who was with 5 nurses surrounding her all in tears. Mom was a charmer, someone stoic, never let anything get to her. She had a life of "pollyanna moments" and she glided into this just the same way she would anything. She stared at me for a moment, her eyes glossed over and said, this is my daughter Laurie. She knew when she saw me it was bad and she was in deep trouble.

Over the next four weeks, she had surgery because we begged the doctor to help in anyway he could. Her cancer had blocked her intestines and she could not eat, so instead of her starving her to death they gave me the greatest gift so that my mom could live for a few weeks. I got to spend every single moment with her to make up for the long 5 years of not having a mom. My sister and I had given up our lives to take care of her. Hand in hand, us three had a lifetime together in those short weeks. Sometimes you need separation to have a miraculous coming together, which this was. IT was a miracle, it was my miracle.

During this time, I designed our "Stand by Me" collection. The most meaningful collection ever to my Mom, my sister and me. I made these necklaces for us and we wore them through all of it, the happy, the bad and the miraculous. This collection is Sylvia's Collection.

I am the daughter of Sylvia & Michael, the grand daughter of William, Marion, Dick and Lillian. I am here to create JOY in others lives because that is ultimately what gives me joy... Every time our little trees are worn it says, miracles can happen and creates a ripple effect of love all around the world because of my Mom, Sylvia.

1. I have 6 babies, 3 human and 3 fur babies...
2. When I turned 50 last year something happened and I have No filter and I somehow have a mouth like a sailor.
3. I eat A LOT of candy
4. My husband & I own 15 restaurants in MD, DC & VA (Urban Bar-B-Que & Brew Belly)
5. I love horses
6. I work endlessly on new designs & dream about jewelry all the time
7. I want to be a hippie one day & just travel the world
8. I can not wait to be a grandmother BUT my name will be LOLA and not Grannie
9. I really think in my head that if I see it once I can repeat it, even in BRAIN surgery
10. I have panic attacks on the Bay Bridge and can't drive over it anymore and I have a beach house which makes it difficult.

The one thing that counts is I love what I do & I love my life, husband & children... I am blessed in all ways and create and design from dreams. I know that is kind of weird but it is the absolute truth. All jewelry is created and designed with my hands. All is handcrafted in our studios in Maryland.

I am simple & authentic & definitely beat to my own drum...
Shop members
Laurie

Owner, Maker, Designer, Curator, Photographer

3 things you should know about me: 1. I am a Mother of 6 babies, 3 human and 3 fur babies. 2. I started to design jewelry as a hobby in 2000 and I make everything in my shop by hand. 3. I am wildly passionate about what I do and love to design.

Samantha Calkins

Model

Samantha my daughter is the face of Bare and Me...
Shop policies
Last updated on
July 7, 2014
:::Hello and welcome to Bare & Me:::
*We are thrilled you stopped by, we encourage you to look around and please feel free to ask us questions. We are here for you.

Our philosophy for design is clean, simple modern designs that inspire… We are believers of the quote "love is in the details". We do not miss a thing here and hope you love our jewelry as much as we love to create it.
Accepted payment methods
Accepts Etsy Gift Cards and Etsy Credits
Returns and exchanges
I gladly accept returns, exchanges, and cancellations
Contact me within:
3 days of delivery
Ship items back within:
7 days of delivery
Request a cancellation within:
4 hours of purchase
The following items can't be returned or exchanged
Because of the nature of these items, unless they arrive damaged or defective, I can't accept returns for:
Custom or personalized orders
Items on sale
Questions about your order?
Please if you have any problems with your order.
Returns and exchange details
Return Policy:
If you are not completely satisfied with your purchase, Bare and Me will issue a credit or honor an exchange within 7 days from original receipt. Prior to sending back jewelry please contact us by convo to let is know your situation. No returns shall be accepted without first contacting us to first. We take great pride in our hand-crafted items as well as customer satisfaction, and therefore we are pleased to offer repair services in the unlikely event damage occurs.
*THIS DOES NOT APPLY TO ANY CUSTOMIZED JEWELRY. PLEASE MAKE SURE YOU UNDERSTAND OUR POLICIES BEFORE YOU PURCHASE.
♥CZ Jewelry--- I do not repair CZ charms and they are final sale. I can not control damage to a cz charm. Especially with bracelets. You need to be aware and careful with hitting against corners or objects. Sterling silver is soft metal. Please do not BEND or alter the shape or CZ will fall out... Please make sure to read all of my policies. No returns are excepted... I have only had one instance where the CZ charm fell out. I wear several pieces of my own collection as well as my daughters. We have yet to have an issue with any item. I have sold 100's of these pieces with no problems but I do have to note this in my policy since I have a NO RETURN POLICY...
♥Our jewelry at Bare & Me is dainty, hand crafted and we use only quality findings. It is fragile and WILL break if banged around or is not cared for. Occasionally we do have breakage, and we will repair at not cost to you. However, we do not repair jewelry for "normal wear and tear" but will repair with a cost of $75.00 and hour. If you will please convo me with the exact nature of the issue, I can estimate the cost.
♥Policy on customized jewelry including all hand stamped jewelry...
*please make sure you understand that these pieces are not engraved but hand stamped with care. You will NOT have a perfectly stamped piece of jewelry but should remember this is what makes this unique and has the character that a factory produced item would not have. YOU may see indentations on the back but I take great care and use a thicker gage to prevent severe exposure to this. You may see some flaws on the back. Also, all of my metal work has been brushed for a satin finish. You will NOT a high sheen on my metal.
♥THERE is no RETURN for CUSTOM Jewelry. Please make sure when ordering you understand the policies of Bare and Me & Lillyput Lane Design Company. We spend an enormous amount of time in customer service, design, photographing, uploading, packaging and postage. Please ask as many questions as you need to feel satisfied with your custom listing. Work will not begin until listing is paid.
♥Jewelry Care:
Sometimes jewelry can become dull. I do package most gifts in a plastic baggie, to prevent dullness. Earring, necklaces should be hung to prevent getting tangled. If your jewelry does become dull, a quick, easy and safe way to clean is with warm water, toothpaste and a soft toothbrush. Gently clean your jewelry with a down ward stroke. It should sparkle right up... Pat dry with cotton towel.
*On vermeil products, please be extremely gentle, vermeil is sterling silver with 24K overlay.
Enter my shop here…
www.bareandme.etsy.com
Payment
Paypal: Visa, Mastercard, Amex and Discover

Direct Pay
Shipping
We use USPS First Class for shipping, if you require another handling option, kindly let us know.

Domestic first class mail averages at about 2-5 business days transit time, international can vary greatly but typically runs about 1-3 weeks. International parcels are not given tracking numbers by our postal service, so please understand that we are unable to trace international packages once in transit and they *can* take up to four weeks depending on the destination and customs.

If you MUST have a package shipped out sooner, please let us know and We will be happy to offer optional shipping arrangements like priority mail or express overnight.

All of our pieces are carefully and fabulously packaged and enclosed in jewelry boxes with ribbon wrap for a complete gift presentation.

**BUYERS ARE RESPONSIBLE FOR ENTERING THE CORRECT ADDRESS INFO at the time of checkout**

We do not refund price differences if an item/s was purchased before a sale event.

Duty fees imposed by other countries are the responsibility of the buyer.

Delivery confirmation comes standard on all domestic shipments and is included in the shipping confirmation email that is automatically sent to domestic buyers email via PayPal/Direct Checkout.

Tracking is not available on international shipments unless sent via global express which is an additional $40 charge.
Additional policies and FAQs
If you have an idea let us now, we can accommodate most custom orders.