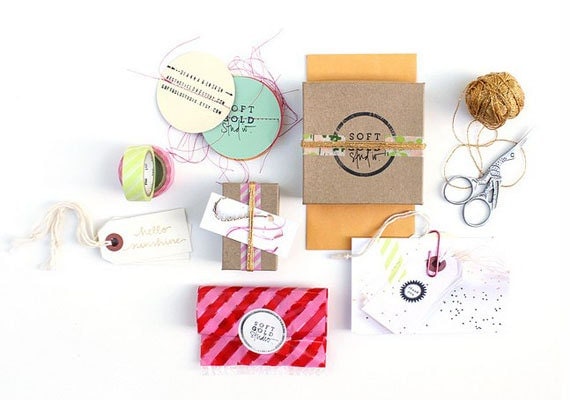 Etsy shop owners are renowned throughout the world for their inspired packaging. It can help your shop stand out, encourage holiday gift purchases, and make a lasting impression on customers, keeping them coming back again and again.
Define Your Style
Your packaging is part of your branding, so let it reflect your style. What colors, materials, and patterns will help you achieve your look?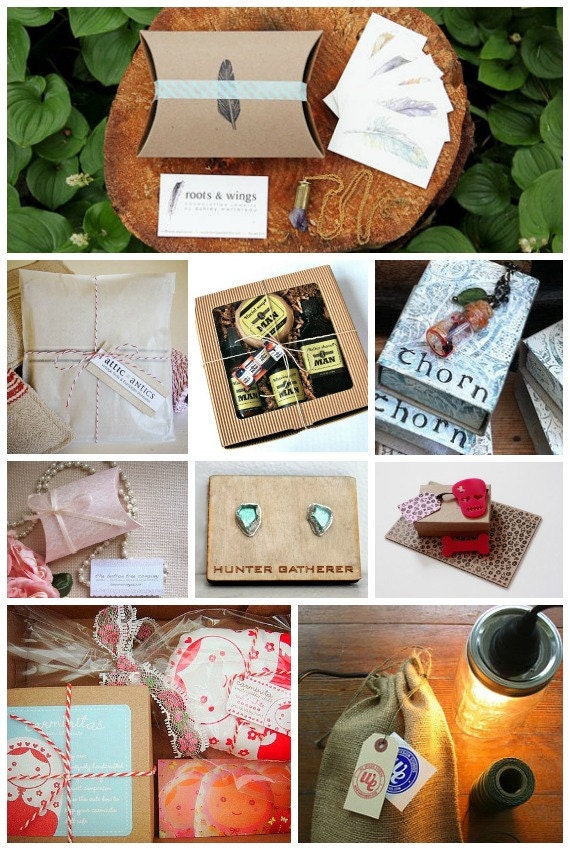 Delightful Details
The thrill of opening your thoughtful package will encourage your customer to return! What little touches will you add to delight your customer?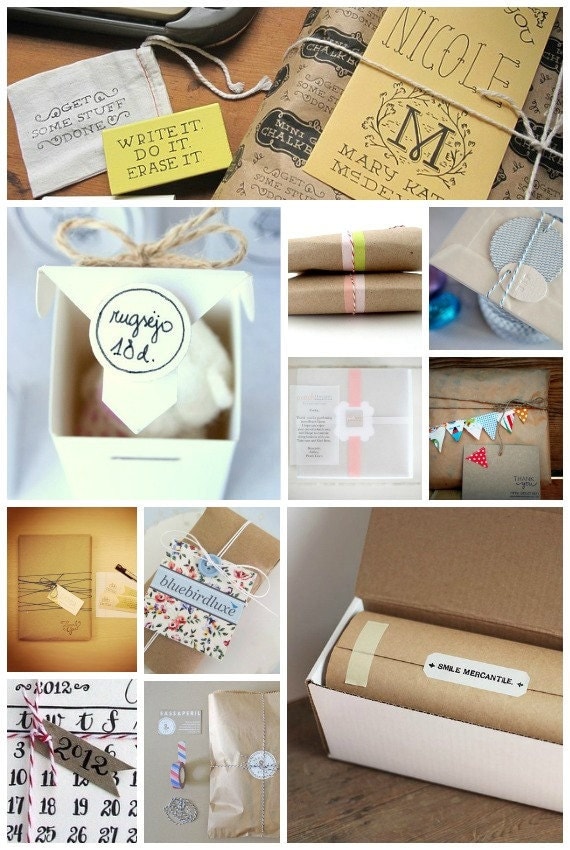 Selling Gifty Items
For gifty items, your packaging is part of the product and will help you stand out. Make packaging a priority if your item is mainly intended to be given as a gift.

Stamps and Block Prints
Make your own packaging with stamps and block prints. A number of Etsy sellers offer custom stamps, as well as other designs you can use to create a distinct look.
Printed Materials and Stickers
Artwork created by a designer can take your packaging to the next level. If you're an artist, this is the perfect place to show off your skills. If you're not, either keep it simple for now, or find an artist who can create branded materials for you.
Gift Wrap
It's hard to tell where a lot of sellers' everyday packaging ends and gift wrap begins! Nevertheless, the option to buy gift wrap in your shop can make that gift buyer's decision all the easier. Be sure to read Etsy's rules about offering gift wrap in your shop.
The Outer Package
Make sure the outer box is durable and appropriate for what you are sending. Many sellers ship in fairly simple boxes, but these are some interesting ideas for jazzing it up if you like.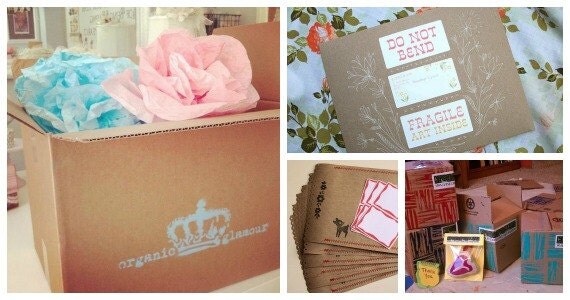 Tuck-Ins
Little somethings tucked into your package can surprise and delight your customer. Get your shop name on them somewhere, and make sure to budget them into your price.
How do you package your items? Are you going to try something new?