by Jackie Buddie
Be a smash hit at your next holiday party with one of these guaranteed-to-please host gifts, handpicked by the pros at Brit + Co.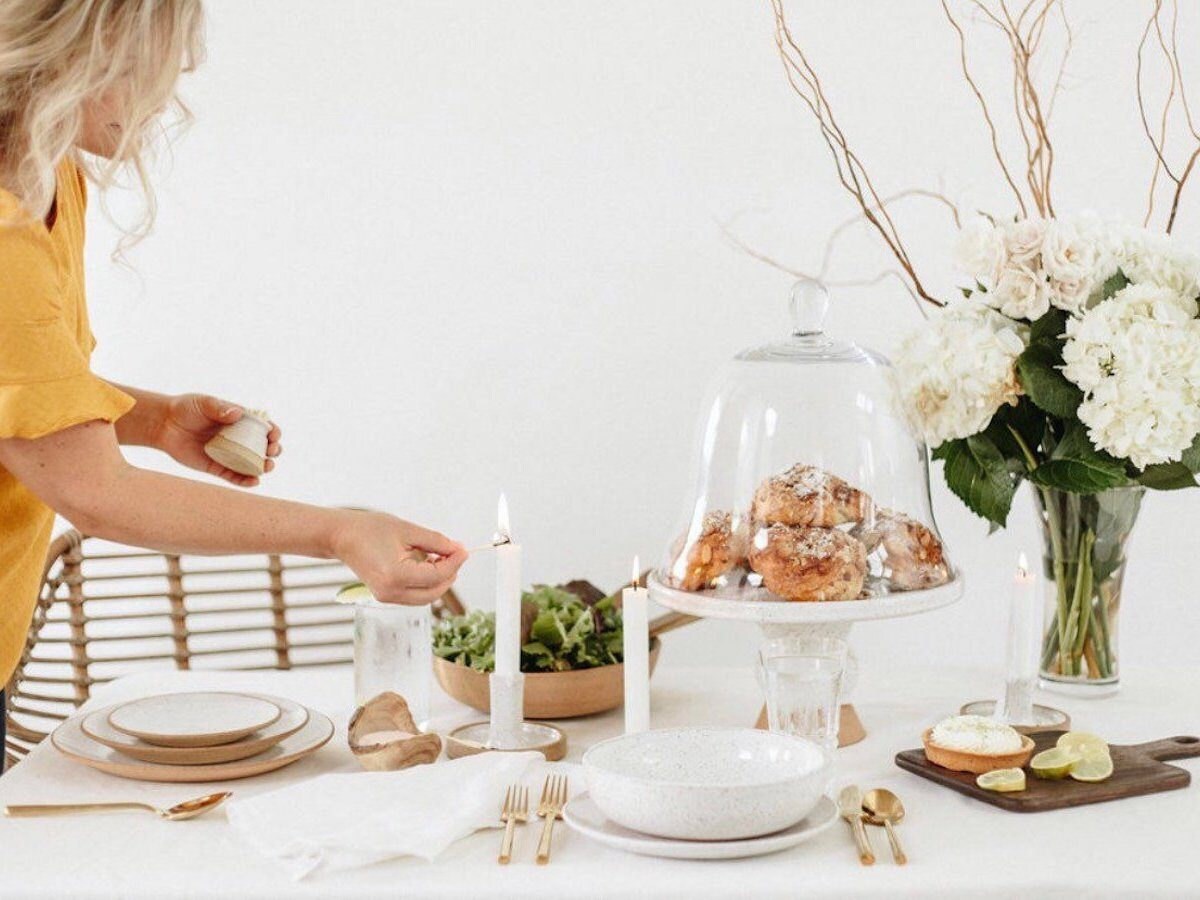 Winter is the most wonderful time of the year for any party planner or entertainer—a chance to break out the crowd-pleasing
recipes
, arrange a festive
seasonal centerpiece
, and gather loved ones together for some much-needed merry mingling. It's also a wonderful time to be a party guest—and every good guest knows the importance of saying "thanks for the hospitality" through a thoughtful token of appreciation. To help unearth the best gifts for all types of party-throwers, we caught up with creativity maven and hostess extraordinaire Brit Morin, founder and CEO of
Brit + Co
. "A personalized host gift is a wonderful way to show your gratitude for someone's hard work," says Brit. "Consider their entertaining style: Do they throw glittering cocktail parties or lean more toward intimate dinners? The key is all about finding a unique gift that complements your host's talents." With Brit's expert advice in mind, we've handpicked seven original host gifts guaranteed to impress your favorite entertainers and earn you a spot on next year's guest list. 
Read on to discover Brit's top picks.
Minimal marble coasters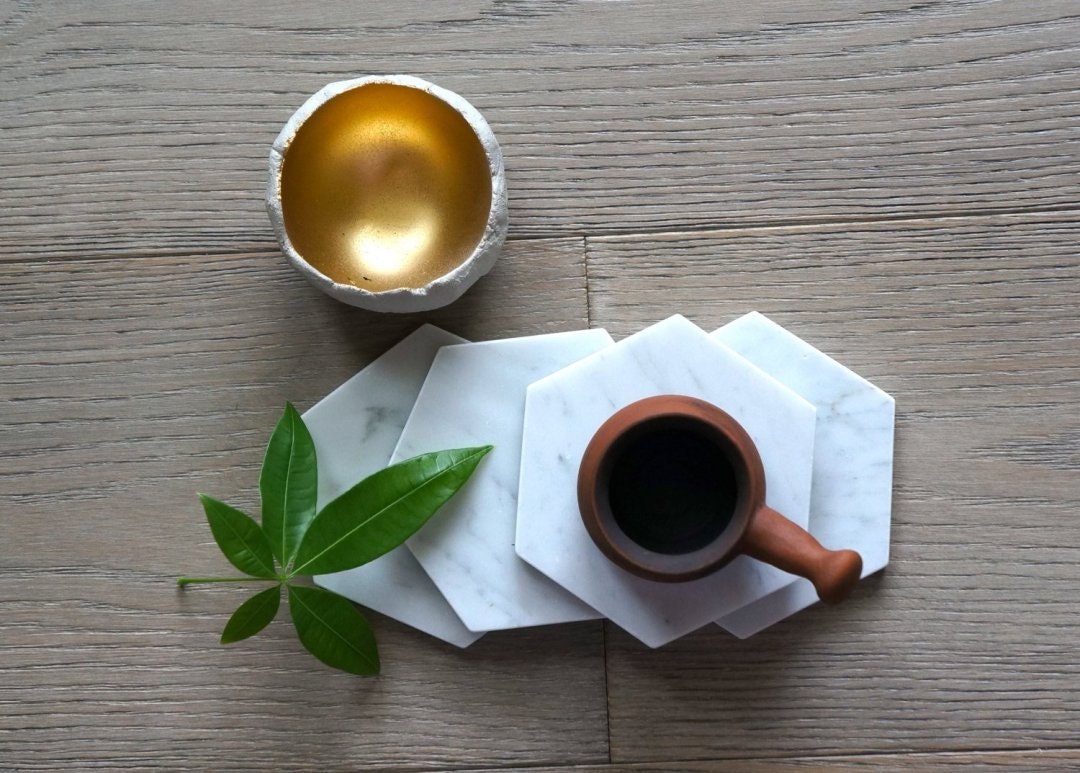 >
Nothing elevates an elegant winter tablescape—or protects a cherished tabletop—like a polished set of white
Italian-marble coasters
. The clean lines of this simple, geometric design hold year-round appeal for the spirited happy-hour host who likes keeping her guests' glasses full and her decor sleek and streamlined.
An heirloom recipe plate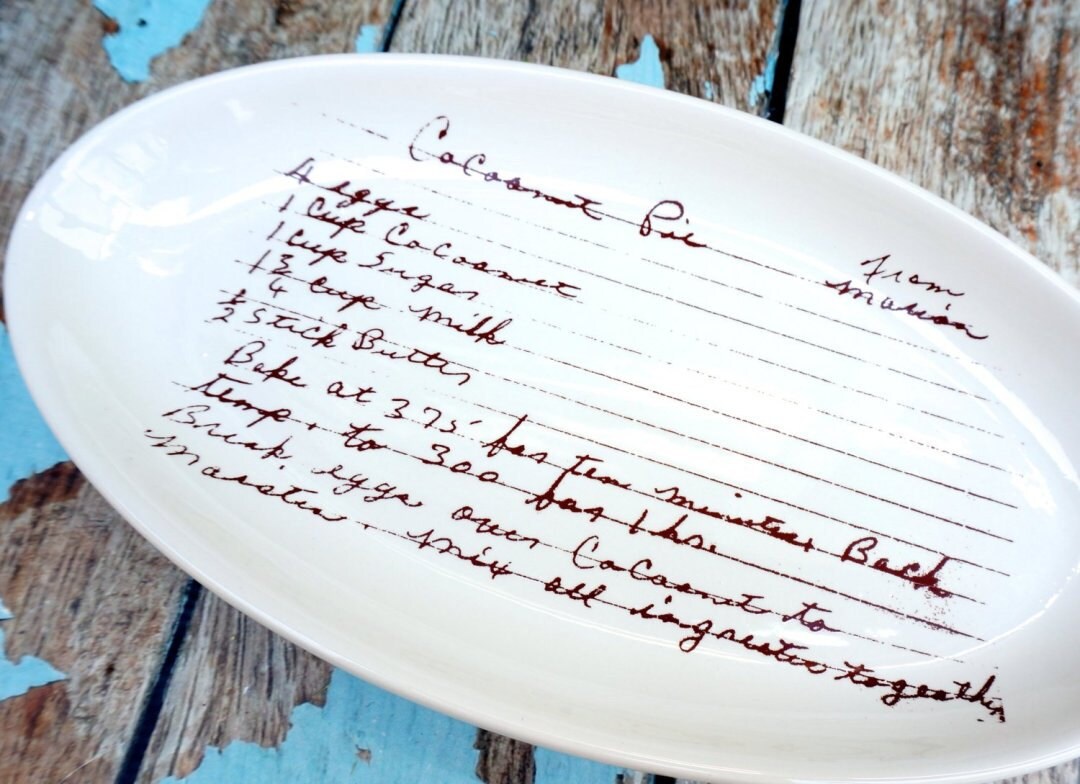 >
If Grandma's legendary plum pudding is the undisputed star of the yearly holiday feast, she might just be moved to happy tears when she sees the original, handwritten recipe preserved on a
personalized serving plate
. Printed in warm sepia tones to maintain a vintage feel, this culinary keepsake has all the right ingredients to become a permanent fixture in the family kitchen.
A monogrammed cheese board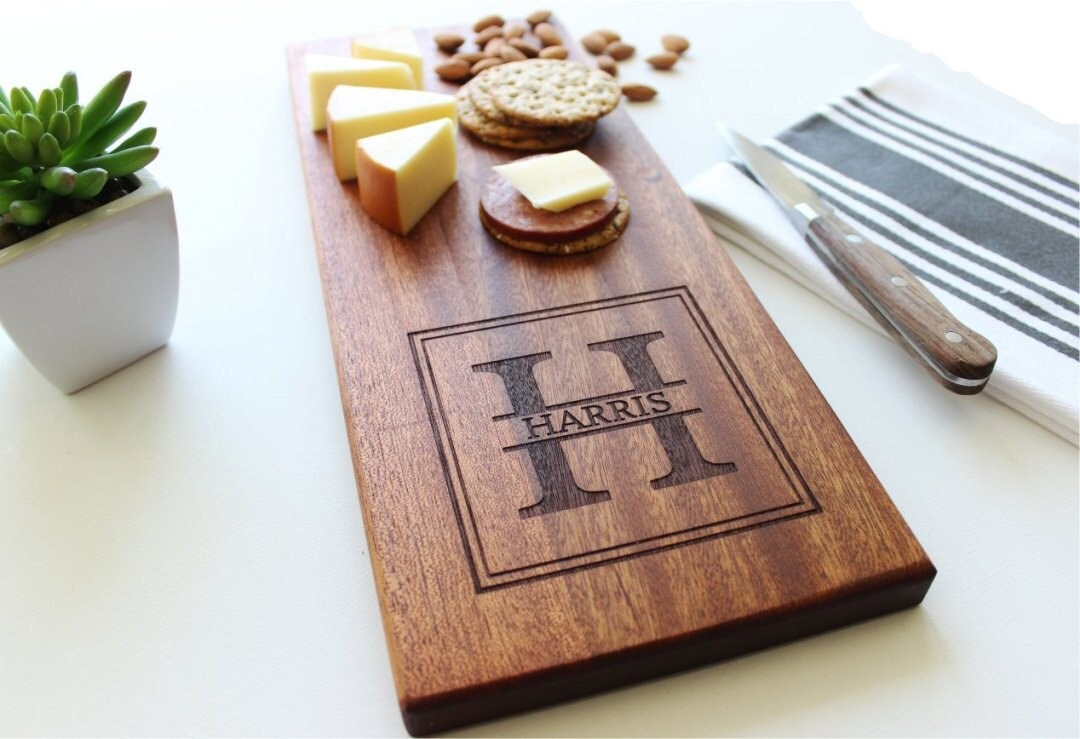 >
For the couple who loves to host wine and cheese nights, this handcrafted
artisan cutting board
will quickly become a beloved staple. Available in hickory, maple, white oak, and mahogany, the premium snack surface comes tastefully monogrammed and will age beautifully.
A succulent spoon rest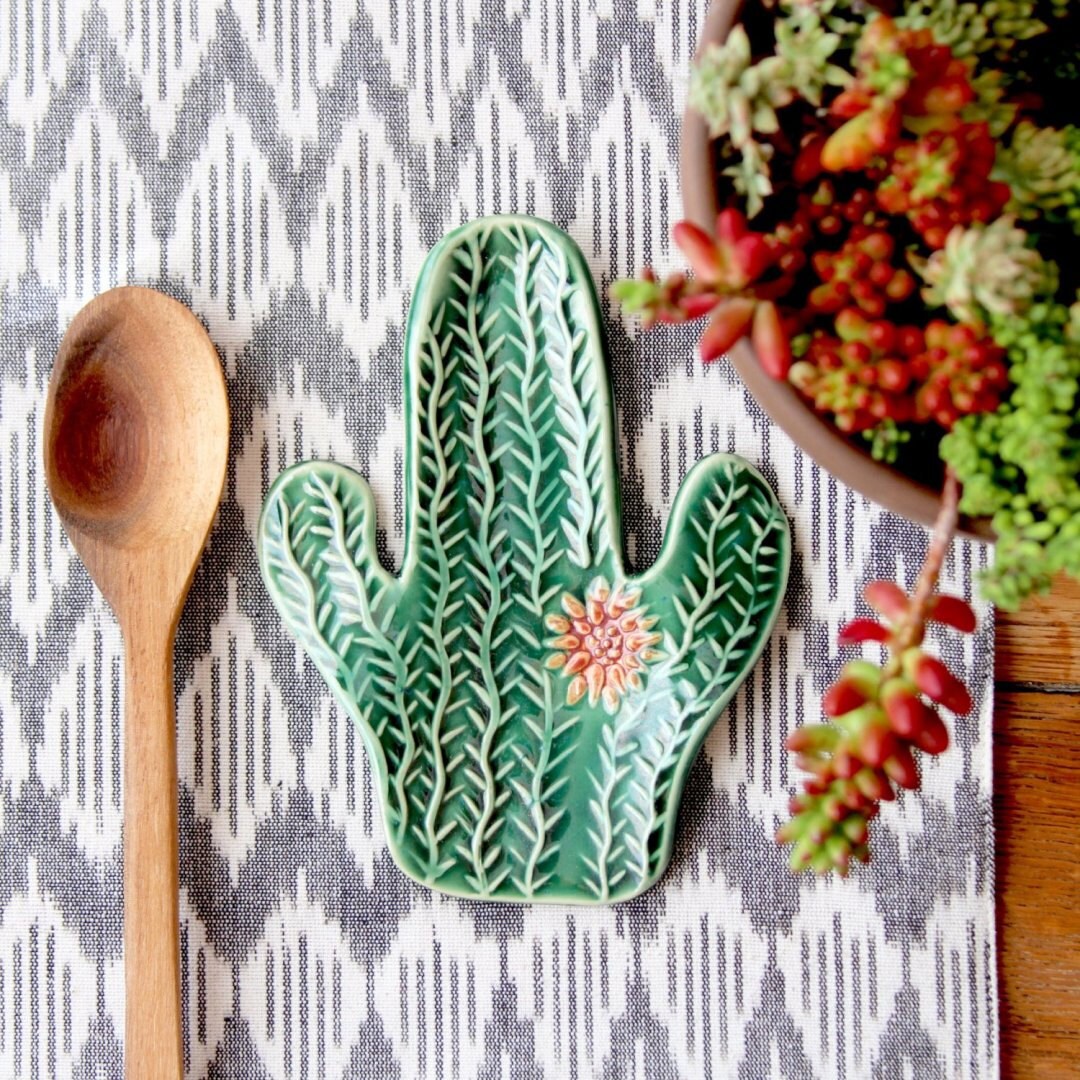 >
Experienced entertainers know that guests always congregate in the kitchen, especially when the host is still putting the finishing touches on dinner. In between doling out taste tests, your gracious chef will make frequent use of this playful-yet-practical
spoon rest
, a festive addition to any busy prep station.
A cheerful tea towel 
>
Life's little messes can't get her down—not when your pal has this sweet screen-printed
tea towel
to wipe up spills (or just dab at her brow) while she's bustling about before the big event. Bonus: The hardworking cotton fabric can also be safely tossed in the wash whenever it needs a quick pick-me-up of its own.
Tranquil herbal tea
>
Even the jolliest jamborees must come to an end, and once the last guests have donned their caps and said their goodbyes, a soothing cup of
hibiscus tea
will be just the thing to help a weary host sit back, unwind, and celebrate the evening's success.
A scented candle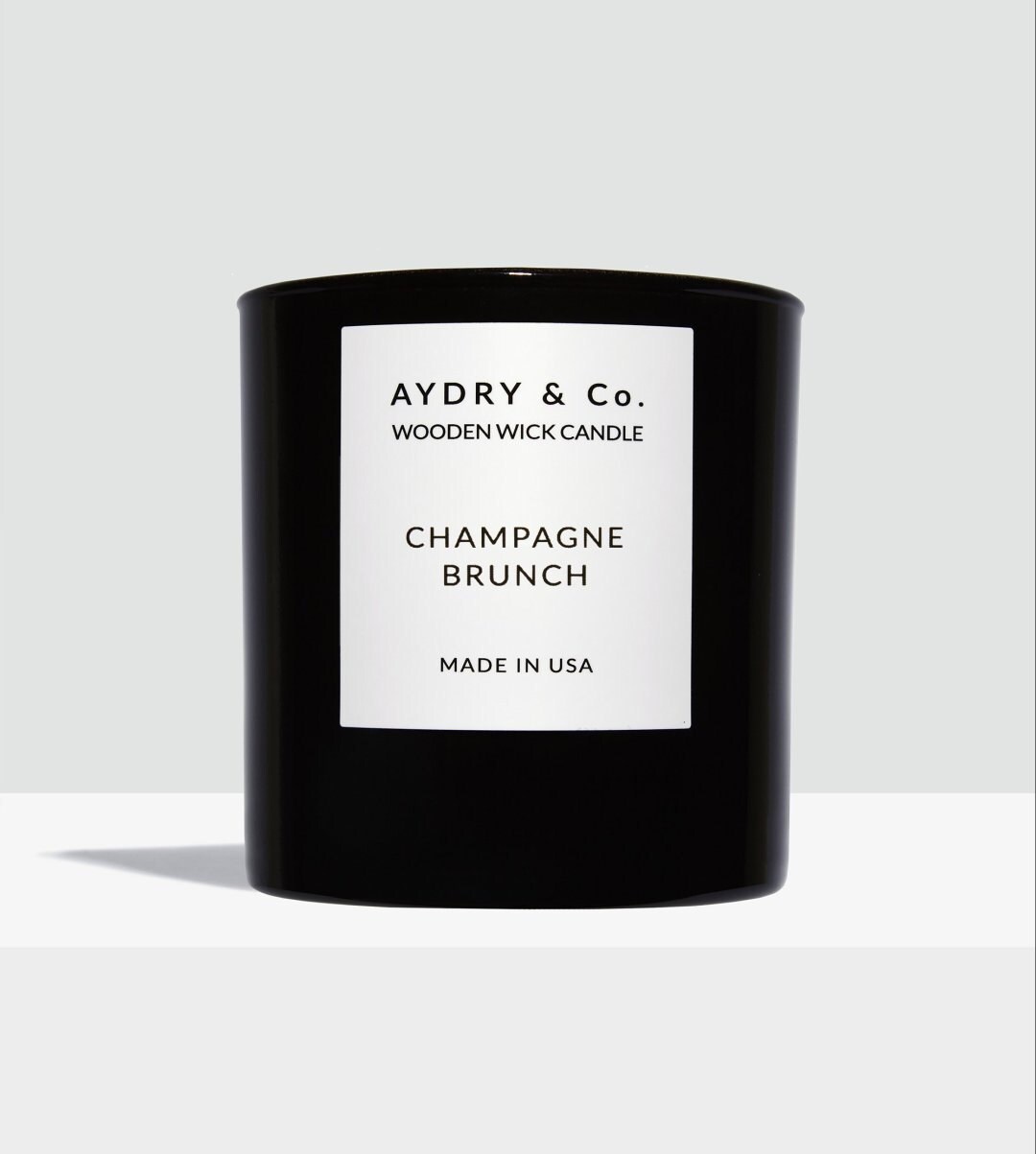 >
A refreshing blend of sparkling champagne, fresh peach, and strawberry scents, this natural
soy wax candle
sets a luxurious mood for a long, leisurely breakfast. (And after being "on" all night, your host might just take hers in bed.)