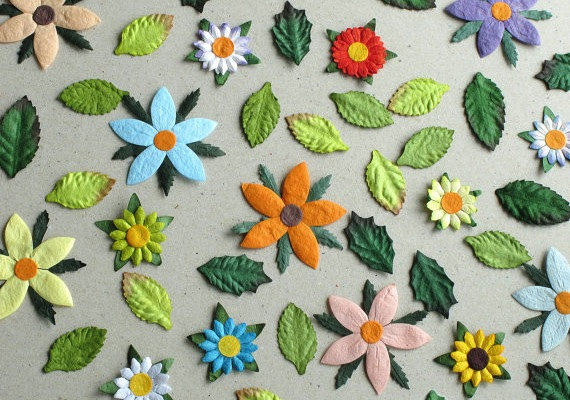 Orawee Bradley credits her nephew's smile as the inspiration for her Etsy shop SQUISHnCHIPS. After giving the three-year-old a homemade dinosaur pop-up card and seeing his joyful reaction, Orawee and her husband Samuel started their business with the goal of spreading that joy and sense of fun to customers around the world.
Since then, their shop has moved from the garden shed behind their former apartment in Oxford, England, and into their new home in Bangkok, Thailand. They have also broadened their product offerings to include craft supplies, in addition to cards. With SQUISHnCHIPS' products multiplying, so have Orawee's shop management needs. "As I'm now selling mainly supplies, I have nearly 700 different items in stock," Orawee explains. "Without a good listing management system, my life would be a mess."
If you're like Orawee and many other Etsy sellers, managing listings is an essential part of your workflow. Chances are good that you'd rather spend less time on listings management and more time on designing, making or curating your products. With that in mind, we worked with a Prototype team of more than 10,000 Etsy shop owners to develop a new Listings Manager that helps you do just that. "The new Listing Manager helps me accomplish daily tasks much more quickly," Orawee says. "It also provides better tools for business planning and decision making by helping me see which direction my shop is going, and what I should focus on in the future." Read on for tips on making the most of the new tool.
Easily Reference Past Listings
Many shop owners copy information from older listings when creating new ones. The new Listings Manager makes the process easier by allowing you to search all of your items (active, sold out, expired, inactive, and draft) from the main Listings Manager page. Use the search bar to search by keyword or phrase and filter results by listing status.
Gail Todd of Oneonta, New York-based natural soap and home goods store Man in the Moon Herbs was one of the earliest members of the Listings Manager prototype team. After she started to use the new tool, she realized how much time she would save with the ability to search all of her listings from one page. This proved especially useful when Gail was faced with a customer's special request. "A keyword search quickly brought up the listings I needed to take bits and pieces from, to build my customer her own special listing," she explains. The process took only a few minutes, whereas it used to take many.
Make Fast Changes to Multiple Items at Once
Now, you can use Quick Edit mode to update the quantity, price, titles, tags, shipping profiles and sections of several items at once. Instead of having to open up the editing screen to change your title or tags, make changes from the Quick Edit page. Use this feature to save time while making search-friendly tweaks to your listings.
Using Quick Edit mode in combination with new filters can also save time, especially for sellers with a large shop inventory. Filter by shop section, tags, listing status or shipping profiles to narrow down your results and find the items you want to edit, quickly.
See Your Listings Performance at a Glance
The new Listings Manager empowers you to make smarter decisions about what items to restock with its improved stats toggle button. Click on the Stats button at the top of the page to see the up-to-date in-line stats for all your listings without leaving the main Listings Manager.
Being able to see all your items' stats at a glance gives you a clear picture of how items are performing compared to one another. You might even be surprised by what you learn. Before using the new Listings Manager, Gail  thought she knew which items in her shop were top and low performers. For example, Gail was not planning to renew her Earth Goddess Soap. But, on closer inspection, she realized that the product had actually sold 14 times, which was on par with some of her more popular items, so she decided to renew the listing. On the other hand, some items she thought were doing well turned out to be less popular. With her stats more visible, Gail now makes quick, informed decisions about which items to restock or not.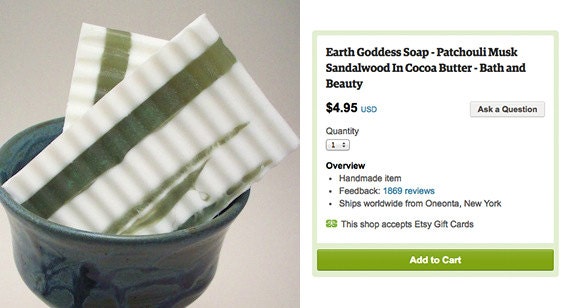 Skip Unnecessary Steps
The new Listings Manager makes it possible to take many actions all in one place. For example, your shop sections now appear in the Listings Manager, instead of on a separate page. An additional bulk editing option allows you to quickly move multiple items to a section without leaving the Listings Manager. You can also spot check and filter by 'No section' to see if you've forgotten to add an item to a section.
Now, when you're coming up with tags for each product, you can spend less time scrolling to view the listing title because it remains displayed at the bottom of the page no matter where you are on the page. This so-called sticky footer also includes buttons to publish, cancel, and preview your listing, or save it as a draft.
For shop owners who list items frequently, skipping the preview step can be a time saver. With that in mind, we made the preview step optional.
Improve Your Shop's Appearance on the Fly
Great product photography is crucial to the success of your shop. The new Listings Manager gives you more control over your shop's appearance by letting you adjust each item's thumbnail image without going through the preview step. Now you can adjust your thumbnails from the listing images section of the listing process form. Do you ever upload a photo only to realize it could use cropping? The new photo cropping tool allows you to crop right in the listings process without having to delete, edit and re-upload.
Have you explored the new Listings Manager? Share how you're using the tool to streamline your routine below.